The Dalles Little League: Sponsors
New Sponsor Request
Anyone wanting to become a sponsor or learn more about the options we have for you, please email tdlittleleague@gmail.com.

Below are our 2017 Sponsors for Team, Billboard, Scholarship or Donation.

THANK YOU!!
Pepsi Cola - The Dalles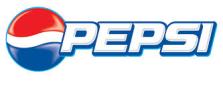 Nelson Tire Factory

Hampton Furniture

Papa Murphy's - The Dalles

Hattenhauer Distributing Co.
Oregon Equipment Company, Inc.

McDonald's

Spencer, Libby & Powell Funeral Home
Hank's Auto Sales, Inc.

Bohn's Printing, Inc.

Spooky's Pizza

Fix Auto - The Dalles
Griffith Motors
Sawyer's True Value
Ray Schultens Motors
The Dalles Inn
Brown Roofing
Seckora Consulting, LLC
Two Dogs Plumbing and Drain Cleaning, Inc.
Discover Rentals
Powell Orchards
Ernie's Locks & Keys
Edward Jones
Bandit Glass
The Dalles Lions Club
Devco Mechanical, Inc.
Tenneson Engineering Corporation
Precision Automotive
Mann Mortgage
Moose Lodge
Hage Electric & Construction Services, Inc.
A Kidz Dental Zone
C.H. Urness Motor Co.
Hire Electric
Crestline Construction
Northern Wasco County PUD
Subway - The Dalles
MCMC - Mid-Columbia Medical Center
Columbia Gorge Affordable Homes
Cascade Square Merchants Association
Baldwin Saloon
Big Jim's Drive In
Coburn Electric
Aeroprint
Bustos & Hernandez Construction
Mindy Cardinal - Mortgage Express
City of The Dalles Employee Association
Maupin's Stoves & Spas
Beacon Oral & Maxillofacial Surgeons
The Dalles Disposal
Columbia Gorge Community College
The Dalles Chronicle
Les Schwab Tires
First Community Credit Union