The Dalles Little League: Sponsors
New Sponsor Request
Anyone wanting to become a sponsor or learn more about the options we have for you, please email tdlittleleague@gmail.com.

Below are our 2015 Sponsors for Team, Billboard, Scholarship or Donation.

THANK YOU!!
Pepsi Cola - The Dalles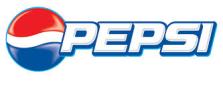 Nelson Tire Factory

Hampton Furniture

Spencer, Libby & Powell Funeral Home
Papa Murphy's - The Dalles

Hattenhauer Distributing Co.
Oregon Equipment Company, Inc.

Les Schwab Tire Center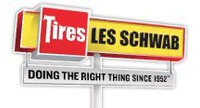 McDonald's

Hank's Auto Sales, Inc.

Bohn's Printing, Inc.

Spooky's Pizza
Fix Auto - The Dalles
Griffith Motors
Sawyer's True Value
Ray Schultens Motors
The Dalles Inn
Maupin's Stoves & Spas
Brown Roofing
Seckora Consulting, LLC
Two Dogs Plumbing and Drain Cleaning, Inc.
Discover Rentals
Powell Orchards
Ernie's Locks & Keys
Edward Jones
Bandit Glass
The Dalles Lions Club
Devco Mechanical, Inc.
Tenneson Engineering Corporation
Precision Automotive
Westcorp Mortgage
Moose Lodge
Hage Electric & Construction Services, Inc.
Sergio's Construction
Subway - The Dalles
Crestline Construction
MCMC - Mid-Columbia Medical Center
Northern Wasco County PUD
Baldwin Saloon
C.H. Urness Motor Co.
Coburn Electric
Big Jim's Drive In
Bi-Mart
The Dalles Concrete
Cascade Square Merchants Association
Aeroprint
Columbia Gorge Affordable Homes
A Kidz Dental Zone
Motel 6
Cascade Orthopedics & Sports Medicine Center
Domino's
Columbia View Dental
Hire Electric
Northwest Natural Gas
City of The Dalles Employee Association
Sherwin-Williams
Oregon Veterans Home