Tahoma Bears Volleyball: Welcome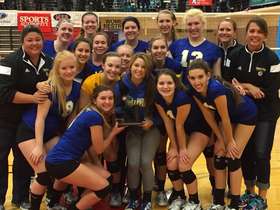 6TH IN STATE FINISH
2014 TAHOMA VOLLEYBALL
2014 TAHOMA VOLLEYBALL
CLICK THE LINK FOR LOOKBACK ON 2014 https://www.youtube.com/watch?v=jtUebd_6Slc&feature=youtu.be
Congrats to the girls representing Tahoma on the 2014 All League SPSL North Team:
1st Team:
Amanda Troxel-OH SR
Ginny Mehl-MH SOPH
2nd Team
Sierra Stultz-OH SOPH
Honorable Mention
Natalia Burdulis-OH SR
Maddy Cole-Lib SR
Emma Terry-Setter SR
For the entire team copy and paste the link http://www.scribd.com/doc/247520960/4A-SPSL-North-All-League-Volleyball-2014
TAHOMA LADY BEARS SET SCHOOL RECORD AND FINISH 6TH IN STATE IN 4A HIGH SCHOOL VOLLEYBALL!!!!!!
CONGRATS GIRLS!!
The team banquet will be Thursday, Dec 4th at Tahoma JUNIOR High in the commons area from 6:30-8:30PM. This fully catered banquet will be for all 3 teams and their families. Make sure to make it to celebrate an amazing year by all 3 teams.
Sunday, November 2
JV PICTURES FROM TAHOMA VS KENTLAKE SEPT 23
CONGRATS TO THE TAHOMA JV TEAM - UNDEFEATED 2014 SEASON!!