St. Vincent College Hockey: Game Pictures & Video Highlights
Welcome to the Polar Bearcats Game Highlights
This section is dedicated to the great goals, saves and hits that your Polar Bearcats have made all season. Enjoy the game by game pictures and video highlights by the Polar Bearcats.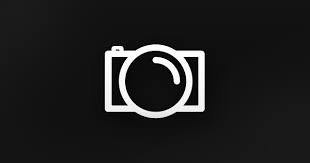 View game pictures
Follow along all season and be sure to sign up for our YouTube channel at http://www.youtube.com/ThePolarcats.
After each week we will update the video and the newest will appear at the top of list and all videos are in HD. To view them in HD, just click on the settings at the bottom of the video and select 720p.
Videos from the 2011- 2012 Season
St. Vincent vs University vs Robert Morris University
St. Vincent vs University vs WVU
St. Vincent vs University vs Shippensburg
St. Vincent vs University vs Penn State Behrend
St. Vincent vs University vs Fredonia State
St. Vincent vs University vs Penn State Altoona
St. Vincent vs University vs Robert Morris University
St. Vincent vs University vs University of Pittsburgh Johnstown
---
Past Seasons
Videos from the 2010 - 2011 Season
St. Vincent vs University of Pittsburgh Greensburg
St. Vincent vs Neumann University
St. Vincent vs Robert Morris University
St Vincent vs Penn State Altoona
St. Vincent vs University of Pittsburgh Johnstown
The Polar Bearcats Drop an Overitme Shootout game to WVU 5-4
The Polar Bearcats are Victorious over Penn State Behrend 3-2
The Polar Bearcats lose to University of Pittsburgh Johnstown 7-3
The Polar Bearcats knock off West Virginia University 9-6
The Polar Bearcats lose a tough game to Fredonia 8-6
The Polar Bearcats are knocked off my Neumann 7-2
The Polar Bearcats defeat East Stroudsburg 9-6
St Vincent Polar Bearcats Drop Game to California University 12-1
Saint Vincent Polar Bearcats Lose to Fredonia State 6-1
Saint Vincent Polar Bearcats Defeat East Stroudsburg 6-5 in OT Shootout
Saint Vincent Polar Bearcats Lose to Robert Morris University 6-2
Saint Vincent Polar Bearcats Knock off Loyola in Overtime Shoot Out 5-4
Saint Vincent Polar Bearcats Lose Opener in Altoona to Penn State
Saint Vincent Polar Bearcat Pre Season Video
---
Videos from the 2009 - 2010 Season