Superstition Little League: Sponsors
CLICK HERE TO VIEW THE SSLL SPONSOR LETTER
CLICK HERE TO DOWNLOAD THE SLL SPONSORSHIP FORM
Our Sponsors donate their money to help support our League. Not only does the money go toward equipment, uniforms, insurance, and other expenses, it also helps those less fortunate so that every child can be a part of Little League Baseball. Please give these companies a thought before your next purchasing decision. If you do business with a company that is not a Sponsor of our League, please bring a form to them and encourage them to become a Superstition Little League Sponsor.

For questions regarding fundraising or corporate sponsorships, contact Jeff Harper at Jeff@SuperstitionLL.com Thanks!
Land O' Frost - Great Tasting Lunchmeat
Land O' Frost is a family-owned company that has taken America by storm. Our Premium brand one pound package is America's Favorite premium lunchmeat, and has been for most of the last 10 years. And the Land O' Frost brand is now the seventh largest selling lunchmeat in America!
mcalipari@knoxsports.com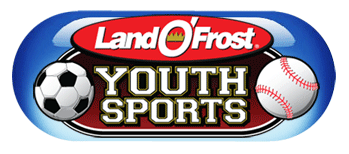 NextCare
3130 E Baseline Rd
Suite 105
Mesa, Arizona
85204


When Feeling Great Can't Wait At NextCare Urgent Care

One of the nation's leading urgent care providers, we're there for you with quality health care you can trust when you need it the most.
TessaTenborg@nextcare.com
Phone: 480-313-8803

Kid to Kid - Gilbert
1652 N Higley Rd
Ste 105
Gilbert, Arizona
85234


Kid to Kid is the BEST of kid's resale! We buy and sell gently used kids' stuff including clothes, shoes, sports gear, baby equipment, toys, and much more! Get paid cash on the spot or get 20% more in store credit.
gilbert@kidtokid.com
Phone: 480-313-1978

Webdog Pitching Mounds
511 E. Galveston Street
Gilbert, Arizona
85295


Pick up Webdog Pitching Mounds for practice, games, or both.
dwebdog@yahoo.com
Phone: (480) 266-9194
Unitas Dental
Epic Plumbing
1515 W San Angelo
Gilbert, Arizona
85233


Quality plumbing services at reasonable prices by licensed professionals.
sam.sherwood@epicplumbingaz.com
Phone: 480-834-1466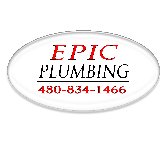 Tate's A/C Heating and Cooling, LLC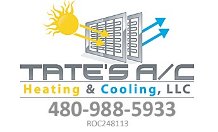 POWERNOW Entertainment, LLC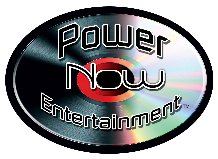 Jackson Insurance Group
861 N Higley Road
Suite 114
Gilbert, Arizona
85234



Phone: 480-428-8100

Integration Security Solutions, LLC
67 S Higley Rd
Suite 103-219
Gilbert, Arizona
85296


Locally owned and operated business in Gilbert, AZ. Statewide installation and service for commercial security systems, including burg/fire alarms, card access, CCTV, and local monitoring 24/7. We also offer installation and monitoring for residential security systems.
info@IntegrationSecuritySolutions.com
Phone: 480-499-0863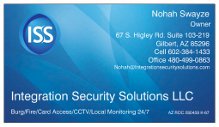 J.I. Plumbing LLC
615 W Chilton St
Chandler, Arizona
85225


Family owned residential and commercial plumbing contractor serving the east valley. Our motto: "Service with Integrity"
Jwrenn2@cox.net
Phone: 602-859-1277
Northern Sunset Electric
Electrical residential or commercial
azslush@q.com
Phone: 480-217-4267
Power Road Dental Care
2500 S Power Rd
Ste 102
Mesa, Arizona
85209


General dentistry, an office that offers complete care for your oral health.
tndavis2thdoc@cox.net
Phone: 480-664-1438
Penington Painting Company
6313 N Commonwealth Pl
Chandler, Arizona
85226


Commercial painting and coating contractor invested in our community.
Jenniferm@peningtoninc.com
Phone: 480-588-7751
Mahalo Pools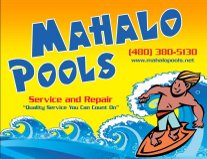 Gallacher, Bosen, & Goodman, PLLC
1830 S Alma School Rd
#116
Mesa, Arizona
85210


Certified Public Accountants & Consultants
Mbosen@cpagbg.com
Phone: 480-820-9184
Moffat Dental Ceramics
3048 E Baseline
#115
Mesa, Arizona
85204



Phone: 480-962-5950
Pro Audio
501 W 8th Ave
Ste 2
Mesa, Arizona
85210


Window tint, car audio, security and multimedia
audiopro08@yahoo.com
Phone: 480-962-1349
Road Service LLC
4545 E University
Phoenix, Arizona
85034

Gypsum Floor Masters
PO Box 1527
Mesa, Arizona
85211

DQ Grill & Chill
1696 N Higley Rd
Gilbert, Arizona
85234


Ice cream treats and a full menu including burgers, salads and sandwiches and the best stuff in the east valley!
Pryan@biblerbiz.com
Phone: 480-924-6550
Cascade Financial Services
Pogo Pass
5305 E Dolphin Ave
Mesa, Arizona
85206


1 year membership to 15 of the hottest family friendly venues in the valley - use promo code: SUPERSTITION to get 60% off
Staci@pogopass.com
Phone: 480-862-2779
Arizona Assoc. Surgeons
3033 N Central Ave
Suite 610
Phoenix, Arizona
85012


Multispecialty Surgical Group
Brettsiegrist@hotmail.com
Phone: 602-277-7430
Caddy Brothers All-Star Landscaping
665 S Balboa
Mesa, Arizona
85206


Specializing in residential and small commercial landscape maintenance and irrigation installation/repair
Caddybros@cox.net
Phone: 480-213-5643
The Real Estate Firm
4140 E Baseline Rd
Suite 107
Mesa, Arizona
85206


Full service real estate. Experienced, professional, integrity first. Latest technology with personal touch.
Azthefirm@qmail.com
Phone: 480-244-7948
Jerry Owensby, M.D.
6242 E Arbor Ave
Suite 111
Mesa, Arizona
85206


Internal Medicine
Phone: 480-610-8183