NEBAS League: Welcome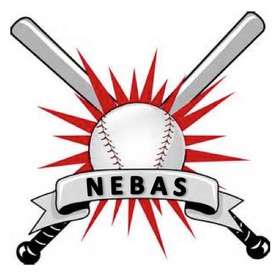 ~~~~
WELCOME TO 2018 FALL NEBAS LEAGUE ~~~~
2018 Fall NEBAS Info:
The Fall legaue will start on Sunday, Sept 9th and continue through Sunday, Oct 28th.
There will be 8 games in the season - 9/9, 9/16, 9/23, 9/30, 10/7, 10/14, 10/21 and 10/28.
The top four teams from each division make the playoffs, which will be held on Sundays 11/4 and 11/11. Trophies (team and town) will be presented to the 1st and 2nd place teams that play in the championship game.
We base the divisions in the fall on the teams that register- historically we will NOT be offering 9/10intermediate or 11/12u intermediate, due to lack of teams.

Division levels offered for the fall league will be the following:

7/8u Coach Pitch

8u Kids Pitch

9u

10u

11u

12u 46x60 or 50x70

13u 50x70 or 60x90

14u

15u
TO BE 100% CLEAR, whatever level your team played at in the summer, you move up ONE level. IE, Summer 9U is now fall and spring 10U. For the 12U summer, they will move up to fall 50x70. This will prepare them for next year -- bigger field, leading, balks, etc. If you don't have a 50x70 field, you can still enter and play your HOME games away. SUMMER 12u teams that are looking to play 60x90 will need to play in the FALL 14u division, which was the SUMMER 13u division.
Also, all of the divisions being offered are based upon getting enough teams to join in these divisions. Some of these division are historically "light with team entries", so it is very important that town contacts send us their commitments early so that we can let other towns know how many teams will be playing in each division.
We need to hear from the

Fall 13u teams

if they prefer to play FALL 50x70 or Fall 60x90 . IF everyone at this level wants to play 50x70- that is what we will offer. We will not have enough teams to offer both 13u 50x70 and 13u 60x90.
Age Limits. Please check the "Player Eligibility-Age Limits" tab.
Game days and times.

Fall NEBAS is a SUNDAY only league unless both managers WILLINGLY agree to move to another day or for make ups.

Being the Recreation Director in Closter, I fully understand fall sports. We are NOT looking to interfere with Soccer or Football. Games are SCHEDULED for Sundays. Times are ALL TBD. The two coaches call each other and work out a time. IF they have a free day during the week that they wish to BOTH play, that is fine. BUT note this is a SUNDAY league. Teams will not be FORCED to play on any day but Sunday but moving games to a weekend or a Saturday is fine. We URGE all coaches to be cognizant of Soccer and Football and work around those in season sports!!!
League registration fee is $100.

The Town Commitment Form and the Roster Form are available under the tab "2018 Fall League Forms". Please read the instructions carefully for completing the forms.

Town Commit Form - due Friday, August 31st
Roster Form - due Thursday, September 6th
The home team is responsible for lining up the umpires for their home games. No umps fo coach pitch. One (1) umpire for 8u~12u games. Two (2) umpires for 13u/14u/15u games. The umpire fees are split between both teams and umpires should be paid on the field. The list of umpire assignors is available on the side tab.
Schedules will be

available by Friday, September 7th.
SUMMER NEBAS 2019.- We are taking applications for towns to Host Summer NEBAS 2019. We already have one request in, If you are interested in hosting Summer NEBAS please email me.
Towns can make good money for their towns programs- a full staff is needed. Again, please email me for information.
Any questions, please send me an email thank you.
Jim Oettinger, Closter