NEBAS League: Welcome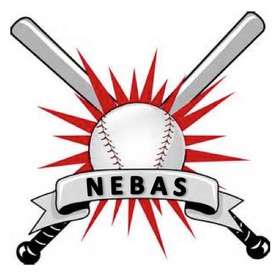 FALL NEBAS LEAGUE
The Fall league will start on Sunday, Sept. 10th and continue through Sunday, Oct. 29th. There will be 8 games in the season – 9/10, 9/17, 9/24, 10/1, 10/8, 10/15, 10/22, and 10/29. The top four teams in each division will make the playoffs, which will be held on Nov. 5th and 12th. Trophies (team and town) will be presented to the 1st and 2nd place teams that play in the championship game.
Please note the following:
1. Each team has 4 home and 4 away games.
2. Coaches need to reach out to each other to schedule their games, and give the opposing teams the field names and locations. (most field addresses are on the NEBAS Website, if not please let us know and we will add it for the future)
PLEASE PLEASE PLEASE, when reaching out to your opponent to schedule the games, do NOT contact the town contact, contact the manager of the team.
3. The Home team is responsible for lining up umpires. One carded ump for 8u kids pitch-12u, 2 carded umps for 13u and 15u. NO umpires for Coach pitch 8u. Umpire assignors can be found on the NEBAS website and you can choose who you want, if you need any help with this, let me know
4. Games should be scheduled on Sundays. If BOTH teams agree to play on another day, that is fine. Do not get backed up on games as the weather has a way of creating havoc as the year progresses.
5. Winning team is responsible for reporting scores and pitchers and inning pitched for both teams. Report your game results via "Report SCORES" tab on the website.
6 PLEASE READ AND REVIEW the FALL NEBAS rules on the website, there are differences from Summer NEBAS.
7. Levels with ODD number of teams- it is necessary that one team a week has a bye. In order to make the standings fair, I have scheduled ALL teams with byes to play another team with a bye during the season. These games can be double headers OR they can be played during the week. It is up to the coaches to figure this out. And on the schedule they are listed at the very bottom and are referenced with "BYE GAMES".
8. For canceled games, the home team is responsible for rescheduling within 48 hours and PLEASE use the tab on the side of the NEBAS website to "report unplayed/rescheduled games". This will help us as the season progresses.
9. Top four teams make the playoffs. Trophies will be given out to top two teams (this does not pertain to coach pitch- no playoffs, instructional, keep it light!!!)
10. Rosters will eventually be emailed out as I receive them all. (some of them are still being sent to me, and I was just able to get Coaches info…..PLEASE read the rules thoroughly as rosters can be adjusted up to the 3 game of the season. ANY ONE NEEDING EXTRA PLAYERS- Let me know asap.
Any questions, please send me an email.
If you haven't sent your league fee in yet, please do so.
Check is payable to "Closter Recreation" PO Box 143, Closter NJ, 07624.
Thanks and have a great season!