NEBAS League: Welcome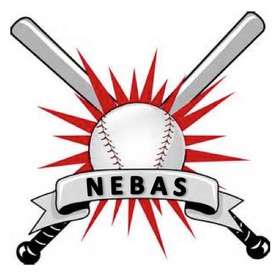 The 2018 NEBAS Spring League will start on Sunday, April 8th, and continue through Sunday, June 3rd. We recognize that Spring Break in most towns is the week of April 9th. Memorial Day weekend is also on the schedule. We will have the games "scheduled" on those dates with coaches needing to work this out amongst themselves. (Note - the league historically starts on April 1st, that is Easter Sunday this year.)
First round playoffs start Sunday, June 3rd. Top four teams qualify for playoffs. Seed 1 vs Seed 4 and Seed 2 vs Seed 3 will play. Other teams that don't qualify can play each other this week IF THEY WISH for added games. Winners of this first round of playoffs play on Sunday, June 10th for the Championship. Top two teams get individual and team trophies.
There will be no 15U level in the NEBAS 2018 Spring League.
The NEBAS league is a SUNDAY only league. Due to the busy Rec Baseball seasons, we are NOT looking for games to be moved off of Sunday unless both coaches are 100% "OK" with the move.
Town Commitment and Roster Forms are available under the "2018 Spring League Forms" tab. Please send in the Town Commitment Form and league fee of $100 no later than Wednesday, February 28th.
We will be following the new Williamsport age cut offs. Here are the age requirements:
PLAYER ELIGIBILITY - Age Limits
14U - Age must be 14 or under with no player turning 15 before May 1, 2018
13U - Age must be 13 or under with no player turning 14 before May 1, 2018
12U - Age must be 12 or under with no player turning 13 before May 1, 2018
11U - Age must be 11 or under with no player turning 12 before Sept 1, 2018
10U - Age must be 10 or under with no player turning 11 before Sept 1, 2018
9U - Age must be 9 or under with no player turning 10 before Sept 1, 2018
8U - Age must be 8 or under with no player turning 9 before Sept 1, 2018
The home team is responsible for lining up the umpires for their home games. One (1) umpire for 8u~12u games. Two (2) umpires for 13u ~ 15u games. The umpire fees are split between both teams and umpires should be paid on the field. If any town needs to pay the umpire by voucher etc., please review this with the umpire assignors that you choose. This should NOT be a problem. The list of umpire assignors is available on the side tab.
Game times on the website will ALL be listed as TBA on Sundays and home teams will be responsible for scheduling the actual game time with their opponents.
Game results and standings will be updated weekly. This website can ONLY be as good as the information provided, so managers of winning teams, please send in game results immediately. Click on the "Report SCORES" tab and follow the link to submit scores. If games were not played and need to be rescheduled, click on the "Report Unplayed/Rescheduled Games" tab to submit.
Please check back often for updates.
Any questions, please email Jim Oettinger @ jjotto98@aol.com.
~~~~~~~~~~~~~~~~~~~~~~~~~~~~~~~~~~~~~~~~~~~~~~~~~~~~~~~~~~~~~~~~~~~~~~~~~~~~~~~~~~~~~~~~~
NEW bat regulations for 2018 NEBAS Leagues:
BAT REGULATIONS
As of January 1, 2018 new youth bat regulations will be in effect as developed by USA Baseball for all future NEBAS Seasons.
Starting in the Spring 2018 and continuing thereafter, all NEBAS seasons/leagues will follow the new USA Bat standard for 12U and younger. 13 U (60/90) is permitted to use USA drop 5, BBCOR or wood. 14U and HS division permitted to use BBCOR or wood.
For more information on the USABat Standard and a complete list of bats approved through the USABat Standard, visit usabat.com.
This new bat standard mirrors the bat rules being utilized by American Amateur Baseball Congress (AABC), Babe Ruth Baseball/Cal Ripken Baseball, Dixie Youth Baseball & Dixie Boys Baseball, Williamsport Little League Baseball and PONY Baseball.
All new bats that bear the USABat licensing mark will be permissible for play
Solid, one piece wood bats are approved for use under USABat with or without the USA Baseball Certification Mark. Multi-piece and composite wood bats must feature the USA Baseball Certification Mark to be approved for play.
USA Baseball certification symbol looks like this: