: Welcome
Welcome to Summerville Little Leagues Website.
Summerville Weather Forecast, SC (29483)
JR/SR League- Ages 14-18
Evaluations- Wednesday, April 2nd from 6-8pm
JR/SR Opening Day- April 26th
Register on-line today, just click the link below.
https://secure.leaguepilot.com/go/1846
---
Summerville Little League would like to thank all the parents for their patience during these last few days.
Teams are being picked the week of February 17th, and you should be receiving a call from your coach by March 1st.
Opening Day is March 15th!!
---
Save Everyday At Dick's Sporting Goods!! Just click on the image below.
---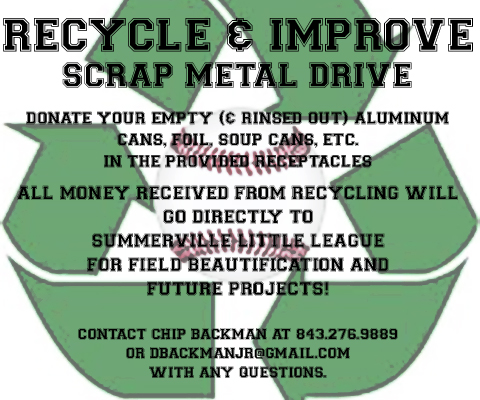 ---
BE SURE TO CHECK US OUT ON FACEBOOK FOR ADDITIONAL UP-TO-DATE INFORMATION
---
Please sign up after registering your player to be alerted via text when there is a rainout please sign up.
One, Log on. Two, look up "Summerville". Three, select Summerville Little League. Four, enter your information and Five, confirm it via email.
---
Questions or Comments
Contact: Joe Costa - Information Officer SLL
coachjcosta@gmail.com
or Summerville Little League
(843) 725-8989
PO Box 50786
Summerville SC
29485