Sudbury Girls & Ladies Fastpitch Softball Association: Sponsors
Orica Canada Inc.
62 Frood Rd,
Sudbury, Ontario
P3C 4Z3



Phone: 705-674-1913

Diamond League & Team Sponsor
Landcore Drilling
729 Joanette Rd,
Chelmsford, Ontario
P0M 1L0


SPECIAL TRADE CONTRACTORS, NEC / WELL DRILLING CONTRACTORS; TESTING LABORATORIES / LABORATORIES SPECIALTY TESTING / LABORATORIES SOIL & CONCRETE TESTING
Phone: (705) 855-2252
Gold Equipment Sponsor
Liz Spooner-Young <> REMAX
SERVICES LIZ PROVIDES FOR YOU:
- Exposes your home on Multiple Listing Service (MLS/ Realtor.ca)
- Exposes to over 300 agents in the City
- Expose your home with multi-media advertising including Facebook, LinkedIn, websites, signs, television and paper/magazine print
- Exposes your home to agents at ReMax Crown Realty in a caravan tour
- Records and books all showing appointments and relays feedback
- Keeps you informed of any market changes
- Exposes your property with an Open House to the public
- Exposes your property with photo and details in the Kiosk of New Sudbury Shopping Centre
- Represents you in presenting of Offers
Negotiates with you the best possible Offer for your home in terms of price and conditions
- Ensures details are looked after with Offesr regarding conditions and terms, and following it through to closing
Phone: 705.560.5650
Fax: 705.560.9492
Silver Team Sponsor
Kelly Louiseize - Investors Group
A well thought-out plan for your financial future is an integral part of building the life you want for yourself and your family.
kelly.louiseize@investorsgroup.com
Phone: 705-674-4551 ext 298
Fax: 705-674-4551 ext 298
Silver Team Sponsor
Skaters Edge Source For Sports
1113 Lasalle Blvd
Sudbury, Ontario
P3A 1Y3


Welcome to Skater's Edge Source For Sports®. We know that your sport means everything to you. Providing the equipment and expertise to help you play your best means everything to us. Skater's Edge Source For Sports® is more than just a place to buy stuff. It's where you'll find the knowledge and passion to get you into the right stuff. The right fit, the right advice, the right equipment. And because our store is locally owned, you'll find a selection of equipment tailored to the local sports scene. It's what you can expect from Skater's Edge Source For Sports® because we know our stuff®.
SkatersEdgeSudbury@sourceforsports.ca
Phone: (705) 566-1422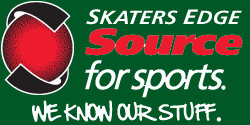 Registration Location Sponsor
Chelmsford Animal Hospital
3147 Laura
Chelmsford, Ontario
P0M 1L0


To sustain a practice that has earned the distinction of providing progressive and compassionate veterinary health care to the pets of loving, responsible and well-informed clients. We will continually strive to improve our ability and facilities to ensure that we are able to provide the highest standard of care available.
cah@bellnet.ca
Phone: 705 855 8869
Fax: 705 855 8870
Team Sponsor
Barrydowne Paint
818 Barrydowne Rd.
Sudbury, Ontario
P3A 3T7

Team Sponsor
AutoBuff
1463 Fairburn Ave
Sudbury, Ontario
P3A 1N6


At Autobuff we strive to guarantee that customers are happy with their purchase. We always encourage a no pressure philosophy .All vehicles are sold certified and come with a 30 day warranty . We also undercoat and detail the vehicle on site prior to delivery.

Dan Marier has been the owner of Autobuff since 1986 starting with a detailing centre and in 2005 he became more serious in selling used vehicles.

We offer vehicle financing and we also have lubrico warranty available.
autobuff@persona.ca
Phone: 705-560-5734

Team Sponsor
MacLean Engineering
1067 Kelly Lake Road Sudbury, Ontario P3
Sudbury, Ontario
P3E 5P5


MacLean Engineering remains a privately owned Canadian company that specializes in the design, manufacture and marketing of high quality mechanized equipment serving worldwide customers in Underground Mining, Commercial and Municipal Sectors.

Team Sponsor
Bristol Machine
2100 Algonquin Rd.
Sudbury, Ontario
P3E 4Z6


Bristol's technically proficient sales personnel are ready to manage and oversee your manufacturing projects ensuring your technical and schedule requirements are achieved.

We offer complete manufacturing solutions including custom machining, welding, heat treatment, chroming, gear cutting, technical support and global exports.

With machining, welding and assembly capabilities at Bristol Machine Works, we reduce delivery time and cost for projects requiring multiple manufacturing methods.


Phone: (705) 522-1550
Fax: (705) 522-6531
Team Sponsor
Garson Pipe Contractors
1191 O'Neil Dr W.
Garson, Ontario
P3L 1L5



Phone: (705) 693-1242
Team Sponsor
HITE Services
790 Lapointe Street
Sudbury, Ontario
P3A 5N8


Hite Services Limited; was established in March 1997 with offices located Sudbury Ontario, Canada and Clarkston Michigan. We are a crane and inspection facility with certified crane inspectors certified to CGSB/ASNT and follow OSHA, CSA and ANSI Standards. We also employ licensed heavy equipment and automobile mechanics as well as all position welders certified to CWB and/or AWS standards. With our independent Structural/Welding Engineer we can provide full engineering services including weld analysis and procedures, structural analysis, design and repairs.
hite@cyberbeach.net
Phone: 705-524-5333
Fax: 705-524-5373
Team Sponsor
Northern Sports Photography
Unit 3, 2924 Hwy 69 North
Val Caron, Ontario
P3N 1E3


CALL US TO BOOK TEAM PHOTOS....BIGGEST SELECTION, MOST FUN, FREE SUNGLASS-CRAZY PHOTO, FREE SPONSOR PLAQUE, FREE THANK YOU PHOTO MUG FOR COACH.....ON OR OFF ICE (GREENSCREEN TECHNOLOGY)
northernsportsphoto@gmail.com
Phone: 705-690-4175
Team Sponsor
SilkScreeners
169 Patie Street
SudburyP3A 1N3


SilkScreeners is a well established manufacturer and distributor of screen printed and embroidered products. Located in Sudbury, Ontario, Canada, we have been serving North Eastern Ontario and beyond for 25 years. Take a few minutes to view our site. Maybe we can be of service.
info@silkscreeners.com
Phone: (705) 560-2761
Fax: (705) 560-9509

Team Sponsor
Crocodile Press
118 Regent St.
Sudbury, Ontario
P3C 4C2


Crocodile Printing and Signs is a print communications firm with the personnel and equipment to complete your next endeavour under one roof. From printing and signs to web development and multimedia design we are here to help your business save time and money.
info@crocodilepress.com
Phone: 705-671-1525
Fax: 705-671-9455

Printing Sponsor