18 Gold Strike Force Softball - Guerra: Welcome
Strike Force Softball 18 Gold
.
2013 PGF National Champions
"Never Underestimate the Heart of a Champion"
---
$ecure Your College $cholarship Today
Since the inception of the Strike Force Softball organization, the 18 Gold program has assisted 100% of its graduating seniors in obtaining a college scholarship.
The 18 Gold Strike Force Softball program has generated over
$6,500,000
in educational funding through softball scholarships.
Place your educational future in the hands of someone with a proven track record that has a thorough understanding of a very complicated and time sensitive process.
With an an established networking system reaching clear across the US, the 18 Gold Strike Force Softball program has developed one of the most prolific networking systems in all of Southern CA, as it relates to assisting student/athletes in securing their futures through higher education.
"Risk comes from not knowing what you're doing"
---
2013 PGF National Championship Highlights

"WE are a TEAM"
" "
---
Your Next Opportunity to Become a Part of This Winning Tradition
ALL POSITIONS ARE OPEN
Only the most talented, hardworking and most dedicated athletes/parents will be considered to play for the Strike Force organization.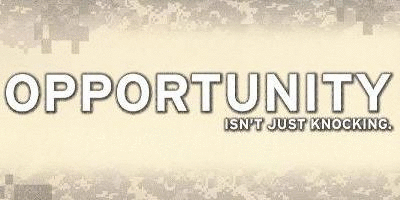 If you are passionate about the game of softball and interested in securing your future through higher education, your next opportunity is just around the corner.
- Entered into all Surf City, So Cal Finest / TCS Showcase Events
- Entered into the San Diego Americas Finest Showcase
- Entered into the 2015 Colorado Fireworks
- Small Roster/Maximum Playing Time
- No Coach's Daughters on the roster
- Positive/Respectful Atmosphere
- Maximum College Exposure
- Play on the "main fields"
- Uniform Sponsorship
To obtain more information on how you can earn your softball college scholarship
Submit Your Player Info Sheet
(626) 216-6616
---
Learn How to Play the Game of Softball From the BEST!
A well respected figure in the softball community is considered one of the top softball coaches in the travelball circuit.
Coaching for over 20 years, Coach Guerra has acquired the necessary experience to completely understand exactly what it takes to build a strong and successful softball program.
This previous experience provides the Strike Force Softball coaching staff the essential knowledge and expertise to assist each Strike Force Softball student/athlete in building a strong foundation, based on solid softball fundamentals, discipline, self-confidence and commitment.
The ultimate goal for the Strike Force Softball coaching staff is to produce highly trained individuals, armed with the necessary knowledge, skills and confidence to make an immediate impact with Strike Force Softball and ultimately with their eventual collegiate softball team.
---
2015 Strike Force Softball Showcase Schedule
| | | | | |
| --- | --- | --- | --- | --- |
| DAY | TIME | FIELD | VS | OPPONENT |
| | | | | |
| | | | | |
| | | | | |
| | | | | |
| | | | | |
---
The Strike Force Softball Organization
The mission for the Strike Force Softball orgamization is to prepare, enable and empower each player with the skills and game knowledge necessary to earn a college scholarship.
Strike Force Softball is a Non-Profit 501(c)(3) organization.
Founded in 2007, Strike Force Softball is based in Lake Elsinore, California and today consists of 13 teams including: 10U (1), 12U (2), 14U (4), 16U (3), 18U (2), and 18 Gold (1),
2013 PGF National Champions 18U Platinum Division
Recognized as one of the premier softball programs in Southern California, Strike Force softball teams compete and qualify annually in the following National events:
Premier Girls Fastpitch ASA Fastpitch Triple Crown World Series
---
What Should my Skills Video Include? Softball Skills Video
The Recruting Process Recruiting 101 5 Things to Know about Recruiting
Test Dates ACT vs SAT Test Dates
The Value of College Sports Division I Division II NAIA
How Much Will it Cost to Attend College?
Safest Schools Top Rated Schools Financial Aid Career Advice
TRAVEL BALL TEAMS TRAINING CAMPS AND CLINICS COACHES CORNER