Strike Force: My Site News: Stike Force has added Kyle Zick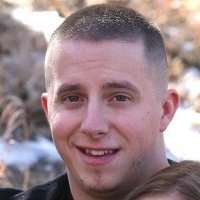 Thursday, August 22
Stike Force has added Kyle Zick
Hello team,
 I would like to introduce Kyle Zick as our new strength and conditioning coach.
Here is a little about him so you will understand what an asset he is.
 Kyle is an experienced personal trainer that specializes in helping players reach the next level. Kyle served for our great Country back in 2004 with the United Sates Army. Kyle is NSCA Certified and has been a trainer for 7 years. Next Level Sports Performance and Physical Therapy for over 2 years for Strength, Conditioning and Rehabilitation of College and Professional athletes.  He is also certified in NSCA Tactical Strength and Conditioning. Kyle is also certified with Functional Movement Screens. Kyle is the team Trainer, Strength and Conditioning and Offensive Assistant Coach for DC Reign Football Club for 3 years.  Kyle was also a trainer for the Colorado Lighting Football Club as well as a Strength and Conditioning Coach and Defensive Backs Coach. Kyle has enjoyed the last 7 years working with professional and college athletes from a verity of sports. Kyle has been a personal trainer at Anytime Fitness in Golden for 6.5 years. He is always looking forward to the start of the next seasons sport.