Streamwood Little League: Welcome
Celebrating over 50 years of quality youth baseball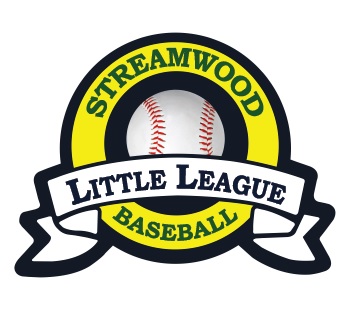 Through proper guidance and leadership, Streamwood Little League assists youths in developing citizenship,discipline,teamwork, and physical well-being. Our program is designed to develop superior citizens rather than superior athletes. All league personnel are volunteers interested in providing the benefits of all programs to our youth. The overall goal of Streamwood Little League is to provide a fun,educational and safe environment in which children and families can participate in sports and their communities.
---
Online Registration

Online Registration is still open, but not for long.
---
Join Rookies All-American Pub and Grill of Hoffman Estates in support of SLL!
Come join your Coaches, Teammates and Friends at Rookies Hoffman Estates on Tuesday, March 11th, while supporting the League at the same time. Rookies will be donating 20% of the group's sales during this time period to our league. Bring your Parents, Aunts, Uncles, Grandparents and ALL of your friends. Don't miss out on a great opportunity to help our League, see your friends and have a great meal!
Please bring this flyer or mention to the cashier that you are with Streamwood Little League at the time of ordering to receive credit for our league!

Rookies All-American Pub and Grill of Hoffman Estates
---
HIGHLIGHTS - Streamwood Little League Parade And Celebration Day
For a highlight video of the 2013 SLL Parade and Celebration Day, please click on the below link. (Special thanks to Alex Damerow for creating this video)
2013 SLL Parade and Celebration Day
---
Life in Streamwood Little League
For a video sample of life in Streamwood Little League, please click the below link. (Special thanks to Alex Damerow for creating this video).
Life in Streamwood Little League
---
For any questions regarding Streamwood Little League, please contact any board member - SLL Board
Sponsorship / Fundraising

Fundraising-Silent Auction Letter

Sponsorship Letter