STO-ROX SOFTBALL: Welcome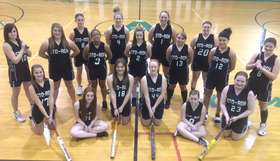 2013 STO-ROX SOFTBALL
2012 STO-ROX LADY VIKES
WELCOME TO THE WEBSITE OF THE STO-ROX LADY VIKES! THE WPIAL'S MOST CELEBRATED SOFTBALL PROGRAM.
CONTACT INFO: BILL PALERMO 412-889-5636, bpdefense@yahoo.com , 7 DENDRON DRIVE, CORAOPOLIS PA. 15108

THIS SITE WILL SUPPLY YOU WITH SCHEDULES, TEAM STANDINGS, AND TEAM AND INDIVIDUAL RECORDS. IT WILL ALSO SUPPLY YOU WITH SOME PHOTOS AND SOME HISTORY OF THE STO-ROX HIGH SCHOOL SOFTBALL TEAM AND THEIR PLAYERS WHO:
DARED TO BE GREAT !


SECTION TITLES
82 85 86 87 88 89 91 92 93 94 95 96
97 98 99 00 01 02 03 04 05 06 07 08 11 12

WPIAL GOLD
85 86 89 93 00 01 02 03 04 06

WPIAL SILVER
88 90 98 09

STATE GOLD
89

STATE SILVER
93 01 04

STATE BRONZE
86


RECORD 5 WPIAL CHAMPIONSHIPS IN A ROW
RECORD 10 WPIAL CHAMPIONSHIPS
RECORD 14 WPIAL CHAMPIONSHIP GAME APPEARANCES
RECORD 21 WPIAL FINAL FOURS
RECORD 19 PIAA PLAYOFF APPEARANCES
RECORD 30 WPIAL PLAYOFF APPEARANCES
RECORD 26 SECTION TITLES

IT WOULD BE APPRECIATED IF ANYONE COULD MAIL OR E-MAIL US PHOTOS OR ARTICLES TO THE ADDRESS AT THE LEFT. WE WOULD ALSO APPRECIATE NOTIFICATION OF ANY INACCURACIES ON OUR SITE. PHONE CALLS ARE ALWAYS WELCOME.
YOUR COACH FOREVER,........P
BAD by MJ
Thursday, February 14
2013 SCHEDULE
REMAINING 2013 SCHEDULE
MONTH
DATE
S-R
OPPONENT
OPP
TIME
BUS
APRIL
30
SWAC*
3:45
MAY
1
CANEVIN
3:45
2
AT NORTHGATE
4:00
2:30
3
SENECA VALLEY
3:45
6
AT CANEVIN
4:00
2:15
* DENOTES SECTION GAMES
All home games are played at Sto-Ken-Rox Little League Field
Wednesday, June 26
STO-ROX HAS FOUR ALL SECTION PLAYERS
Sunday, May 19
PALERMO RETIRES AFTER 35 YEARS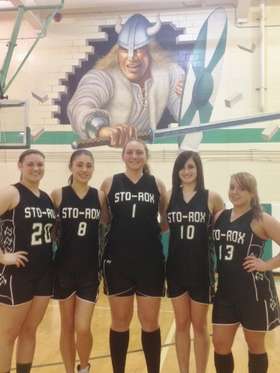 SENIORS
Sunday, March 3
2013 TEAM CLASSES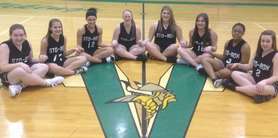 SOPHS & FRESHMAN
Tuesday, May 7
STO-ROX 13 - CANEVIN 0
SENIORS CELEBRATE FINAL SECTION GAME OF CAREER
Friday, May 3
STO-ROX MAKES PLAYOFFS FOR 29TH YEAR IN A ROW WITH 8-3 WIN OVER CANEVIN
Saturday, May 4
SCHMIDT AND BUCKLEY LIFT STO-ROX TO A 12-0 VICTORY OVER SWAC
Thursday, April 18
CERSOSIMO, MILLER, AND WEISSER LEAD WPIAL BATTERS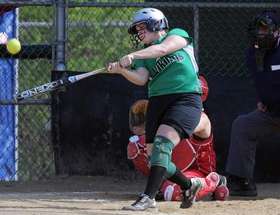 BUCKLEY'S FAULT
Tuesday, April 23
STO-ROX BATS STUN NORTH CATHOLIC IN TWIN BILL: 12-0 AND 19-0
Josie Buckley hit 3 home runs on the day and Sam Schmidt hit one. Mary Cersosimo went 5-5 on the day and Hayley Weisser collected for hits.
Photos under high school photo galleries at http://triblive.com/sports/hssports/baseball/3891580-74/section-win-inn#axzz2RNqnYCsl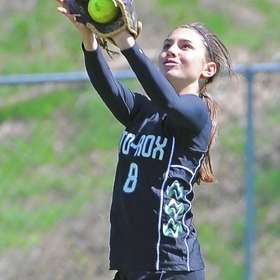 GRRRR!
Thursday, April 18
NOTHING PHONY ABOUT STO-ROX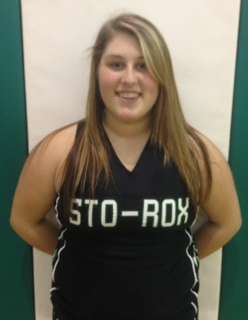 FLEXES MUSCLE
Thursday, April 18
STO-ROX POUNDS OUT 8 EXTRA BASE HITS WITH RIPPOLE HOME RUN IN 18-0 WIN OVER AVELLA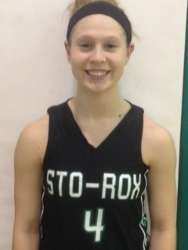 ATHLETE OF THE WEEK
Thursday, April 18
AIMEE MILLER IS TRIBUNE REVIEW ATHLETE OF THE WEEK
Thursday, April 18
MILLER AND CERSOSIMO COMBINE FOR PERFECT GAME AGAINST NORTHGATE
Tuesday, April 23
STO-ROX HANDS CORNELL DOUBLE HEADER LOSSES: 15-0AND 12-0
Aimee Miller and Mary Cersosimo each had 4 hits on the day while Miller had 2 homers.
Thursday, April 18
STO-ROX BEATS AVELLA WITH BANKS HOME RUN
Thursday, April 18
DISNEY TRIP A SUCCESS
Trip had it's ups and downs on the Tower
The Disney trip served it's purpose: Softball and coming together as a team, the most educational field trip a school could sponsor, and having the best time of their lives without sex, drugs, and alcohol.
Thursday, April 18
PG HAS STO-ROX HIGHLY RANKED AT PRE SEASON
Thursday, April 18
TRIBUNE REVIEW HOLDS STO-ROX IN HIGH ESTEEM IN PRE SEASON