Admin

Last updated

03-14-17 02:32 PM

Cougars Charlie Cleaves

619-244-0129

Fax: 619-660-7198

12440 Campo Road

Spring Valley, California

91978
Saturday, February 16
Cougars beat La Jolla 3-0 in Freshman League Championship!!! Finish 20-2-1!
Saturday, February 16
2013 Freshman Team
Freshman
SR
Isabella Alcaraz
Madison Day-Robinson
Leah Apabalsa
SR
Kaylie Azevedo
Dana Jernigan
Nicole Arce
SR
Angelique Carrillo
Marisa Anjo
Vanessa Bram
SR
Kayla Hyvoven
Giselle Cahill
Sydney Brown
SR
Kailynn Janis
Yvanna Dueno
Rileigh Cotter
SR
Melora Lawson
Hayden Mercurio
Haley Crittenden
SR
Sarah Perez
Hannah Padillo
Georgia Curry
SR
Kiana Quarles
Samantha Queen
Presley Dubois
SR
Alexis Stephen
Morgan Sterling
Chiara Fishbourne
JR

Megan Boelter

Victoria Stroman
Stephanie Gabrielson
JR
Natalie Cook
Tori Taylor
Celeste Garmo
JR
Alexis Cortes
Elizabeth Bagdasar
Jill Klein
JR
Ashley Johnson
Angelica Dugan
Sierra Newton
JR
Sierra Nager
Sarah Fragaso
Madison Pumphrey
JR
Ebony Squier
Shelbi Horner
Emani Rodriguez
JR
Mariah Voight
Zoe Papike
Serena Schwartz
JR
Jessica Warner
Nicole Ramirez
Sarah Stabler
SO
Sophia Alcaraz
Holly Telliard
Julia Sperrazzo
SO
Alyssa Campa
Noora Cholagh
Tori Wolf
SO
Brianna Daoust
Elizabeth Nerat
FR
Savanna Nager
Monday, January 16
2011-2012 Freshman Team wins Vaqueros Tournament!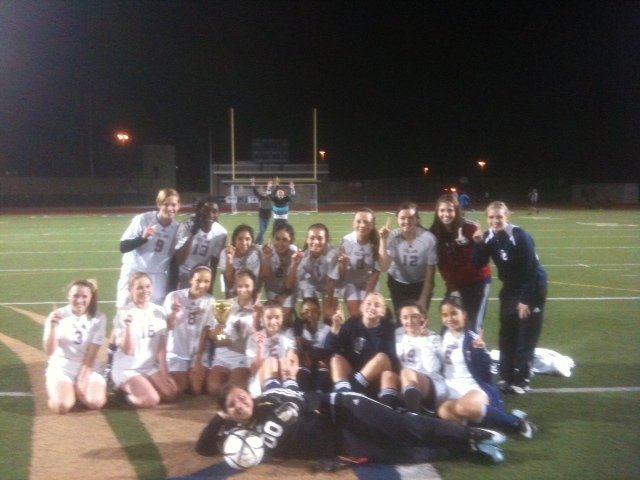 Freshman
Samantha Branson
Giselle Cahill
Linh Ann Cook
Christine Croucher
Julia Covington
Deliah Enciso
Josey Harmenson
Ashley Harold
Tanya Ieler
Jensen McFarland
Denisse Nunez
Hannah Padilla
Alexia Reyes
Victoria Stroman
Morgan Sterling
Tori Taylor
Breanna Vanhoose
Sydney Williams
Julia Zupher
Friday, December 3
2010-2011 Freshman Team
Samantha Abbott
Brenna Baehr
Megan Boelter
Noora Choagh
Natalie Constancio
Kathryn Cook
Madison Day-Robinson
Gracie Folkesson
Lee Geisinger
Dana Jernigan
Ashley Johnson
Mylissa Johnson
Krista Kaufman
Molly Lincoln
Keara McCarthy
Elizabeth Nerat
Emily Nerat
Ebony Squire
Danica Voight
Elizabeth Villanueva
Tuesday, December 7
Freshman win 8-0 over OLP in the Barons Tournament! Next up Thursday @ Home 3:30pm

2010 Barons Champs!!!!
Thursday, January 28
Freshman beat Patrick Henry JV and Hilltop JV! Win Barons Tournament!!
Wednesday, December 2
2009-2010 Freshman Team
FRESHMAN TEAM
Angelique Carrillo
Kaylie Acevedo
Jessica Kleine
Lauren Bustos
Alexiz Myrick
Vanessa Jenkins
Rachel Hom
Jennifer Ibrahim
Alexis Stephen
Kayla Hyvoven
Grace Kramer
Jamie Kerlin
Savannah Schrock
Danika Miller
Jordan Norberg
Alexis Ramos
Faith Foster
Isabella Tavernelli
Sunday, February 15
Undefeated Cougars win Freshman League Championship! Courtney named Coach of the Year!
2009 Freshman League Champs!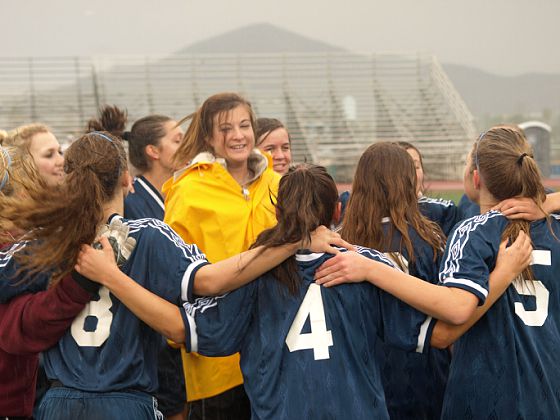 10-1-3 Season and 8-0-2 in League
Saturday, December 6
2008-2009 Freshman Team
Wednesday, December 13
Freshman Open Season with 2-1 victory over Mission Hills!
Sunday, November 19
2006 - 2007 Freshman Team
| | | |
| --- | --- | --- |
| 1 | Brandi Cook | Freshman |
| 2 | Candace Dale | Freshman |
| 3 | Yakira Delgadillo | Freshman |
| 4 | Melissa Floyd | Freshman |
| 5 | Kimberly Gannon | Freshman |
| 6 | Julia Hyvoven | Freshman |
| 7 | Bianca Jimenez | Freshman |
| 8 | Andrea Joyce | Freshman |
| 9 | Lauren Merwin | Freshman |
| 10 | Halley Morgan | Freshman |
| 11 | Nicole Randel | Freshman |
| 12 | Brooke Rangel | Freshman |
| 13 | Allison Raymond | Freshman |
| 14 | Erika Rivera | Freshman |
| 15 | Michelle Robbins | Freshman |
| 16 | Ashley Williams | Freshman |
| 17 | Breyaundra Woods | Freshman |
| 18 | Brittney Swatchick | Freshman |




2005 Aztec Tournament



All Games will be played at Montgomery High School.

Friday December 16th @ 3:00pm vs. Southwest High
Saturday December 17th @ 10:45 vs. Julian
Saturday December 17th @ 4:15 vs. Otay Ranch




2005-2006 Team Roster





FRESHMAN

Courtney Achenbaugh
232335

Danielle Barnhill
232349

Lindsay Brookshire
232363 *

Kelly Cash
232371

Michelle Cash
232372

Kelly Espino
223675

Megan Sealey
234825

Amandine Bahro
234215

Stefani Fielen
234500 *

Kristina Kreeger
235178

Ashely Pearce

238430

Anne Schields
232555

Brittany Polk
232719 *

Marissa Evans

234343

Kayla Weems
232591 *

Sarah Zetouna
239086 *

Katherine Krug
235083 *

Candanyce Gonzalez

233862

Remin Sami

235934

t





2003-2004 Incoming Class
2003-2004 Freshman Team


1)Vanessa Cummings
2)Hillary Gastrich
3)Stephanie Giorgi
4)Amy Hendel
5)Brenda Jimenez
6)Ashley Lundsford
7)Stella Munro
8)Sarah Pressnall
9)Chelsea Schrieber
10)Kerri Shelby
11)Micaela Smith
12)Amber Stacks
13)Amander Tyer
14)Brittany Vidal
15)Ashley White
16)Sandra Zetouna