ST CHARLES STARS: Welcome
Welcome to our St. Charles Stars Volleyball Club Site.
HERE YOU WILL FIND SCHEDULES, ACCOMPLISHMENTS, ETC THAT RELATE TO THE USAV GATEWAY REGION ST. CHARLES STARS VOLLEYBALL CLUB.
Announcing Ariana Linnenbrink's Commitment......
Ariana has signed with Avila University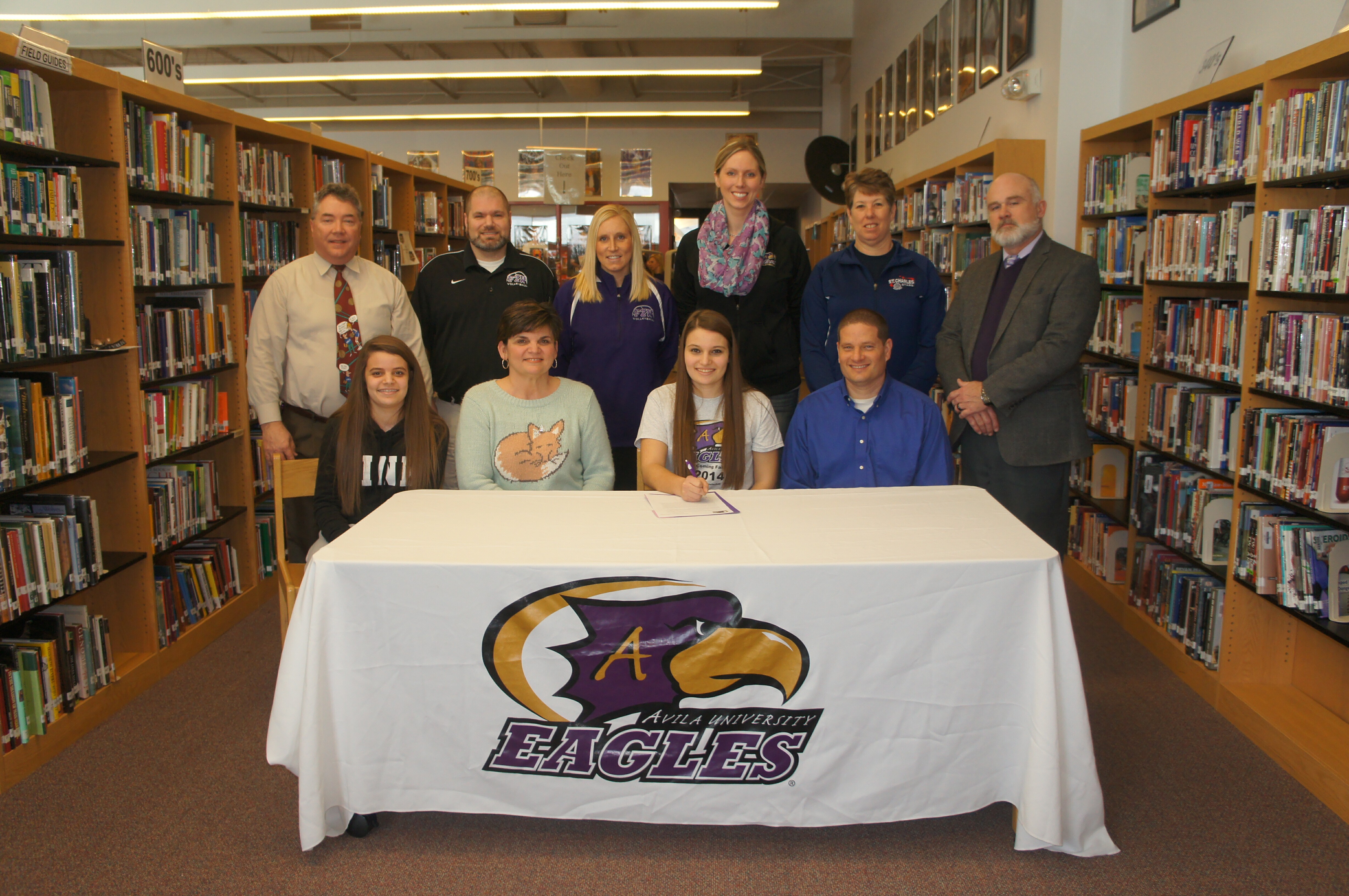 The Stars are Proud to share that #2 Stephanie Poelker a 2011 Graduate and former Star is on her way to National Play in the NCCAA DIVISION her team Kentucky Christian University Lady Knights go in SEEDED #1....see link below
Coaches don't forget to send in your pic's for 1st and 2nd placing and a note for 3rd places.
Parent's we are proud of our Stars, if you have an item you may want to share with the club, Academic or Athletic...pls forward to stcstarsvbc@gmail.com
PARENTS AND PLAYER'S
If you are actively working on getting

Recruited, please send us your information
so we can post on our website and answer
any questions you may have.
Just a thought out loud...
Good evening Coach:
The Old Dominion Region Bid Tournament was held on April 6-7. Afterwards, one of my players said, "I will have to shut down for a while because of my Achilles." Sure, that's fine. Then, a week before our final tournament, she said, "I can't play next weekend. But, I still want to go." And she did. She stayed in the team hotel, she went to our team dinner, I even put her in to serve the final 2 points of one set, and she hugged her teammates and cried as we left our playing site for the final time.

This girl's name is Erin Newell, a sophomore at Hidden Valley High here in Roanoke. She is a unique young lady, and I'm very proud of her.

I wanted to tell you this because this will give you the opportunity to teach your players that there are consequences to every decision we make. And when Erin decided to travel with her team, even though she couldn't play, she chose the path of "Coach Houser Fame".

While some athletes walk way from their promises because of playing time, a rough coach, they've lost interest, etc., Erin did the 180-degree opposite. She fulfilled her promise and kept her word, even though she knew there would be no personal reward. She stuck it out even though it was our final tournament of the year, and even though there would have been no negative consequences if she had said, "I'm just not going. It's not worth it." What she did was unique.

And.....yeah, attending that last tournament WAS worth it! Because now, I will be able to tell her high school coach and her future club coaches, "Erin Newell will stick with you, regardless of injury, inconvenience or lack of personal glory. You won't have to worry about her." I can tell those words to the future employers and the college coaches that contact me.

I read in Dean Smith's biography: "The more you sacrifice for your team, the more glory your team will give back to you." This statement is true in the classroom, within our families, and of course on an athletic team. Yes, coaches, every decision has rippling effects.....like a rock dropped into water.

Erin touched my heart, and touched the heart of her teammates. I just LOVE kids like her!