St. Albans Little League: Welcome

ST. ALBANS
LITTLE LEAGUE
WELCOME TO
WILLIAM G. CIOFFI PARK
THE HOME OF
ST. ALBANS LITTLE LEAGUE
2014 9-10 SOFTBALL VERMONT STATE CHAMPIONS
2014 11-12 DISTRICT III BASEBALL CHAMPIONS
Anyone interested in sponsoring a team or having a advertising sign on the fence or posting advertising on this website please click the sponsor form link above.
Monday, July 21
St Albans 9-10 Softball team defeats Connecticut Valley North for State Championship!
The St Albans 9-10 Softball team has defeated Connecticut Valley North for the Vermont State Championship. The team will now go on to Pennsylvania to represent Vermont in the Regional tournament. Congratulations to the girls and coaches on this achievement. Good luck in Regionals, you've made us all proud!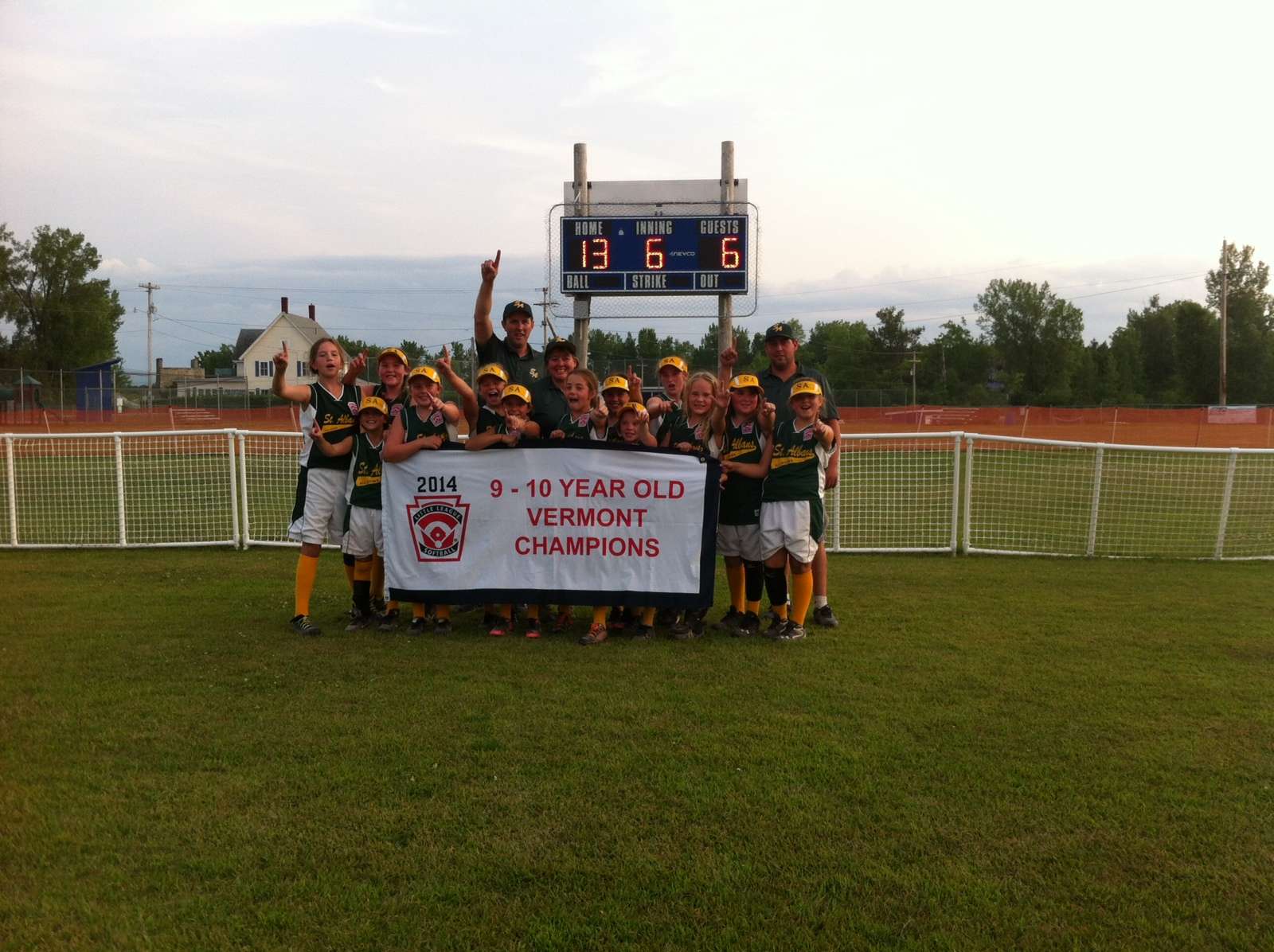 Sunday, June 28
District III Softball 11-12 / 2015
Sunday, June 28
District III Baseball 11-12 / 2015
St. Albans Little League on Facebook