Springfield Township Baseball Association: Welcome
STBA OF MAHONING COUNTY, OHIO
ON-LINE REGISTRATION NOW CLOSED. IF YOU WANT TO REGISTER PLEASE CONTACT MARTIN RAKOFF FFOKAR@AOL.COM OR CELL 234-855-5550
FIELDS CLOSED
UP-COMING EVENTS:
FEBRUARY 13TH MANDATORY MANAGER'S MEETING ST. PAUL'S BASEMENT 6:00-8:00 PM
MARCH 2ND- PARENT'S MEETINGS:
TBALL AND COACH PITCH 9:00-10:00
10U, 12U AND PONY 10:00-11:00
MARCH 9TH CASINO BUS TRIP FUNDRAISER- SEE HANDOUT SECTION FOR MORE INFORMATION
APRIL 27TH - OPENING DAY
Concussion Course for Coaches
Any volunteer within STBA is asked to participate in the concussion training course.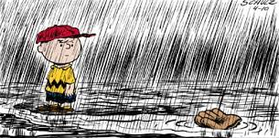 Click here to sign up Rain Out alerts
Want to know if your game is cancelled??