Springfield Township Baseball Association: Welcome
STBA OF MAHONING COUNTY, OHIO
-Registration is CLOSED for the 2018 season. Any late applicants should contact Martin Rakoff ffokar@aol.com , 234-855-5550 or Greg Ensley ensley2132@yahoo.com, 330-720-8228
-STBA FIELD WORK DAYS COMING UP; MARCH 24TH AND 31ST, APRIL 7TH AND 14TH. ALL FIELD DAYS WILL BE FROM 8-12 SUBJECT TO WEATHER.
-MANDATORY MANAGER FIELD PREPARATION AND MAINTANENCE DEMONSTRATION ON APRIL 14TH FROM 9-10 AM AT FIELDS.
Concussion Course for Coaches
Any volunteer within STBA is asked to participate in the concussion training course.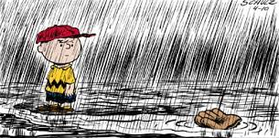 Click here to sign up Rain Out alerts
Want to know if your game is cancelled??