Springfield Township Baseball Association: Welcome
STBA OF MAHONING COUNTY, OHIO
FIELDS ARE OPEN
-OPENING DAY SATURDAY APRIL 21ST, 2018 DETAILS IN OUR HANDOUT TAB. PICTURE DAY WILL TAKE PLACE DURING OPENING DAY. THERE IS A PICTURE FORM FOR PARENTS TO COMPLETE IN THE HANDOUT TAB OPENING DAY SECTION.
-10U, 12U AND PONY MANAGERS MCCL LINK UNDER OUR LINK TAB.
-HOME FIELD PRACTICE AND GAME SCHEDULE IN OUR HANDOUT TAB
-PARENT'S INTERESTED IN LIL TIGERS REGISTRATION FLYER IS IN OUR HANDOUT TAB.
Concussion Course for Coaches
Any volunteer within STBA is asked to participate in the concussion training course.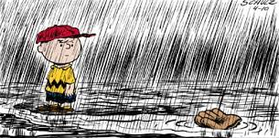 Click here to sign up Rain Out alerts
Want to know if your game is cancelled??