Spanish River Sharks: My Site News
Tuesday, March 2

"SANDERSSSSSSSSSSSSS"
Sunday, March 7
Monday, March 8
Next Team Dinner March 12, 2010
Christine & Marissa's Team Dinner
When: Friday, March 12 - after practice
Where: Estancia West
7612 Marbella Terrace
Boca Raton, FL 33433
Directions: From SR, Road Road, right onto Glades. Left at Light (across from Boca West). When entering development, take your 1st right, 2nd cul de sac on the left. It is the big yellow house at the end of the street.
Saturday, March 20
Senior Night
Senior Night - March 17, 2010
Congrats to our Seniors : Erin Kaplan, Katherine Romer, Alex Burgess, Jill Proman, Brielle Appelbaum & Paige Kauffman!!!!
Underclassmen
Thursday, March 25
PEP RALLY 3.25.10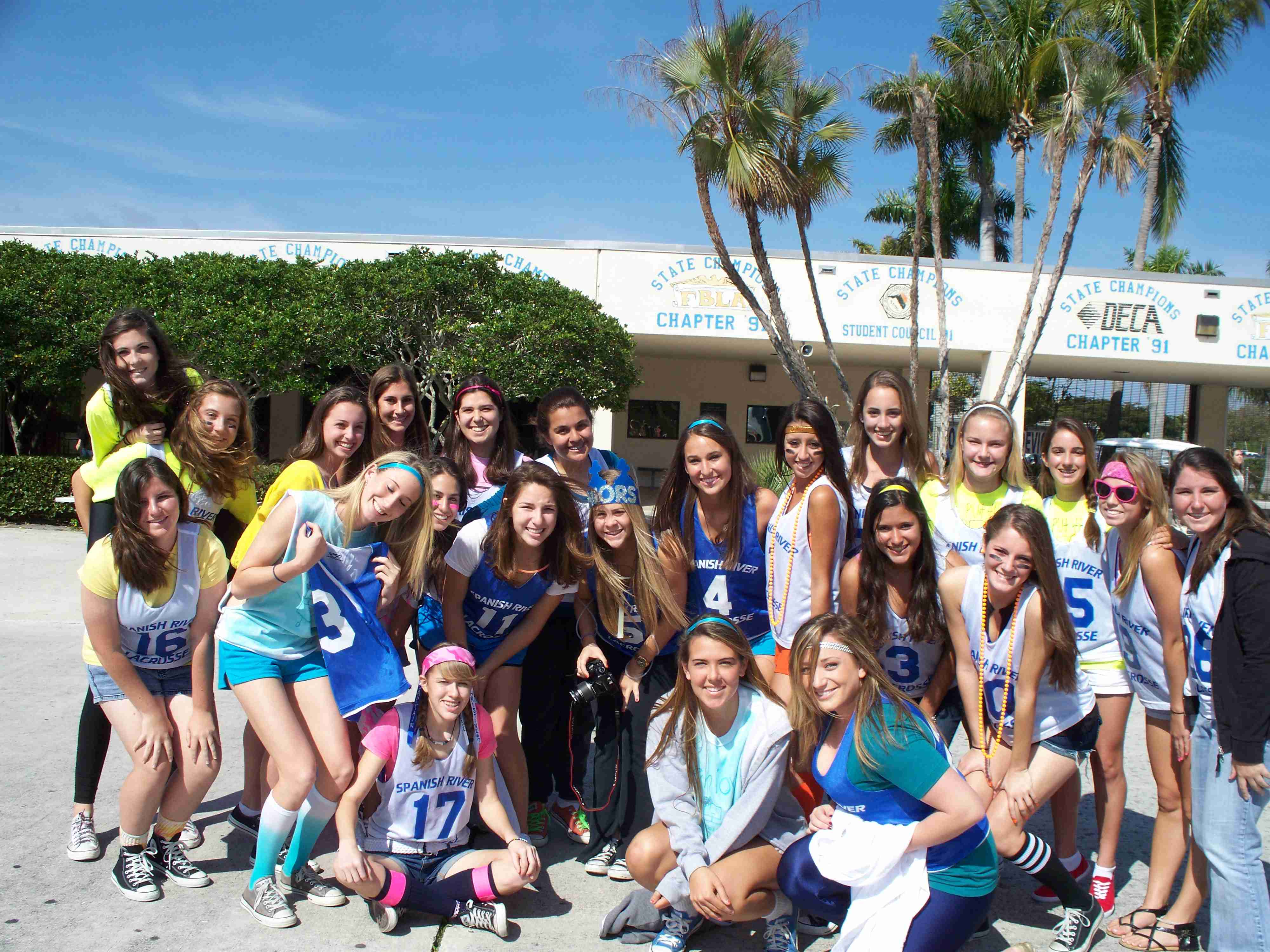 Team Picture
Spanish River Pep Rally
3.25.10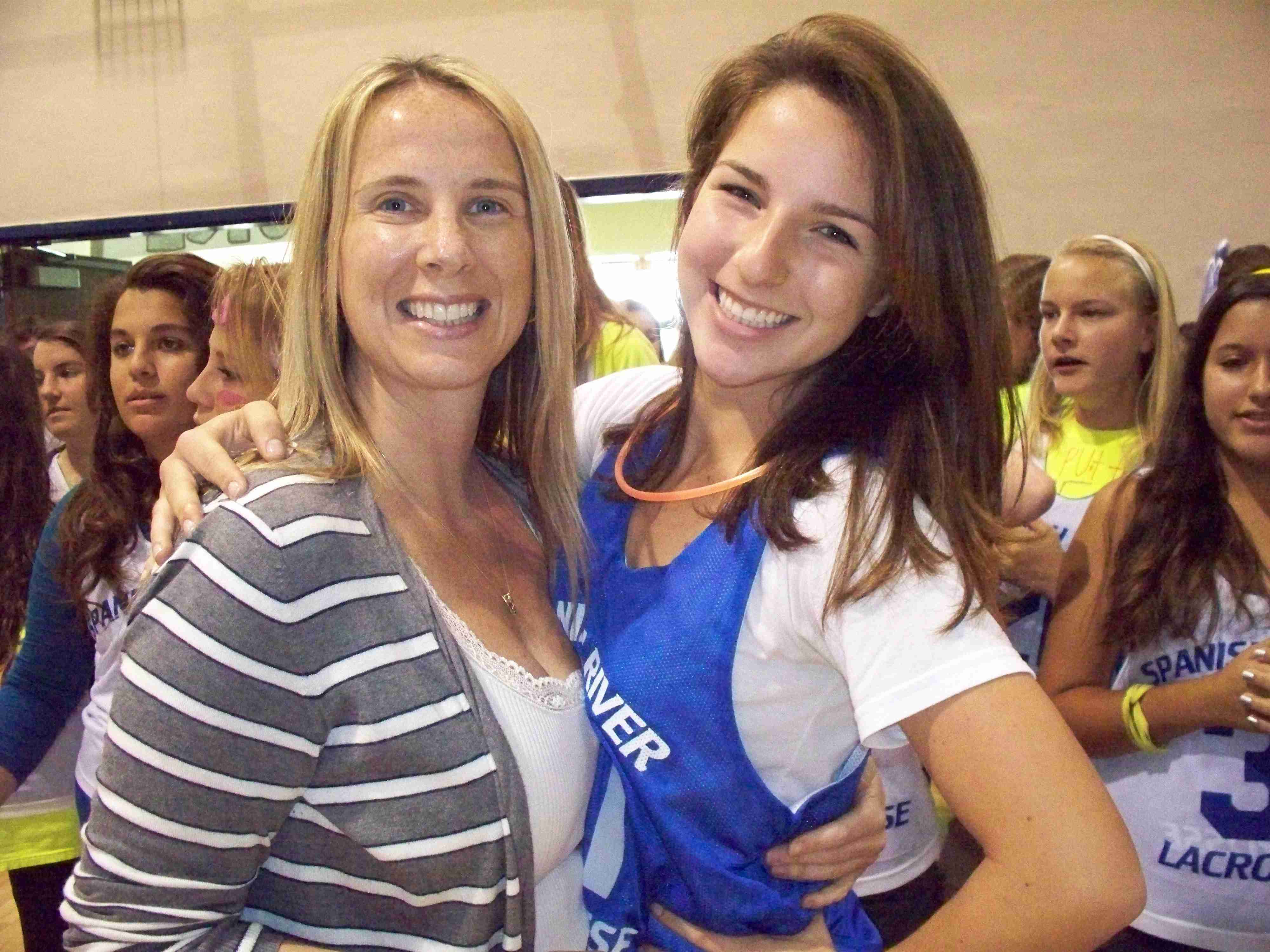 Sanders and Brielle
Thursday, April 8
HUGE BLOWOUT SALE!!!!
I am trying to get organized and make room for returned uniforms, so we are having a BLOWOUT sale!!!!
Prices have been slashed!!!!
We are practically giving things away!!!
Hurry – at these prices, they will be gone in a flash!
Need clothes for camp? Or a quick birthday gift ? Nothing is better than GIRLS LACROSSE CLOTHING!!!!!
Support your Sharks and ACT NOW!!!!! Supplies are limited!!!!!
Shorts : $10 – sizes available: XS, S, M, & L
Sweatshirts: $20 – size available: S
T-Shirts: $5 – ONE BLUE MEDIUM SHIRT LEFT!!!!
Long Sleeve Shirts: $10 – size available: S
Sweatpants: $15 – ONE SMALL LEFT!!!!
Monday, April 12
District 10 Awards
First Team
Attack:
Kate Mckague - Park Vista
Jessica Aguanno - Park Vista
Gloria Kelly - Wellington
Midfield:
Demi Gainey - Park Vista
Stephanie Peck - Park Vista
Olivia DiCarlantonio - Wellington
Aly Goldstein - Palm Beach Central
Alex Burgess - Spanish River
Defense:
Leigh Robertson - Park Vista
Christine Waterhouse - Wellington
Marissa Koolik - Spanish River
Goalie:
Stefanie Werkle - Wellington
Second Team
Attack:
Alex Danks - Park Vista
Kaytie Shea - Wellington
Christine Adams - Spanish River
Midfield:
Nina Laureano - Palm Beach Central
Brielle Appelbaum - Spanish River
Bailey Mathis - Park Vista
Isabella Franca - Park Vista
Meredith Kurtz - Wellington
Defense:
Kelina Salinas - Palm Beach Central
Natalia Posada - Park Vista
Jaycee Sanders - Palm Beach Central

Goalie:
Morgan Harrison-Good - Palm Beach Central
Honorable Mention


Tiara Catalono - Palm Beach Central
Morgan Nicola - Palm Beach Central
Gina Miele - Palm Beach Central
Jill Proman - Spanish River
Christina Barnes - Wellington
Quinn Ruderman - Wellington
Katelyn Cucinotta - Park Vista
Kirstin Purdy - Park Vista
Katya Ruszczyk - Park Vista
Ashley Capazzoli - Park Vista
Lucy Campos - Park Vista
Stephanie Albrecht - Park Vista
Haley Messer - Park Vista