South Vancouver Little League Baseball: Welcome

www.svll.ca baseball@svll.ca Phone: 778.882.1990
Park: South Memorial Park, 41st Avenue & Ross Street
Mail: PO Box 60222 Fraser PO, Vancouver, BC, V5W 4B5
@SouthVanLL www.facebook.com/SouthVanLL
Newsletter subscription: http://eepurl.com/hUllo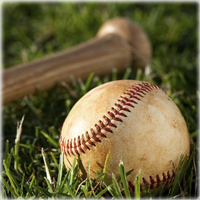 Player assessments are very important to the league. They enable the coaches to observe the skill level of each player and are used in the player drafts to ensure that the teams are well-balanced. This helps ensure that all of our teams are as competitive as possible.
Player assessments for the Rookies, Minors, and Majors divisions will take place before team drafts start on February 29. BlastBall and T-Ball players do not participate in the assessment process.
Check www.svll.ca for updates to times or locations.
Players should bring their glove and batting helmet (if available) and cup. Assessments are held rain or shine, and start at the same time for all divisions. Expect assessments to take two hours.
Please note that a player is less experienced at the game, they will be encouraged to play with others at the same level - playing with others of a similar skill level makes baseball more fun and enables new players to learn the basics without feeling intimidated, and minimizes the risk of injury and increases player safety. Players will only be placed in a higher division based on an assessment.

When: Tuesday, April 6 7pm & Tuesday April 12, 7pm
Location: Grays Park Community Hall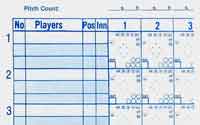 Rookies, Minors and Majors parents are highly encouraged to learn how to score keep their son/daughter's games. Each team needs a minimum of four parents to be counted on as designated volunteers. Some teams will be cycling through the entire list of parents on their volunteer schedule. Please check with your team parent as to what your team expectations are.
When you are the home team, you will need two scorekeepers, and when the visitor, one scorekeeper.
SVLL's Scorekeeping Coordinator will walk you through scorekeeping a typical game. If you have a mechanical pencil, yellow highlighter and a red pen, please bring them.
South Van Little League hosted the 2015 11/12 BC Provincials Tournament.
Full details at 2015provincials.svll.ca
South Vancouver Little League Privacy Policy