South Vancouver Little League Baseball: Welcome

www.svll.ca baseball@svll.ca Phone: 778.882.1990
Park: South Memorial Park, 41st Avenue & Ross Street
Mail: 6417 Fraser Street, PO Box 60222, Vancouver, BC, V5W 3A0
Twitter: @SouthVanLL Facebook: www.facebook.com/SouthVanLL
Newsletter subscription: http://eepurl.com/hUllo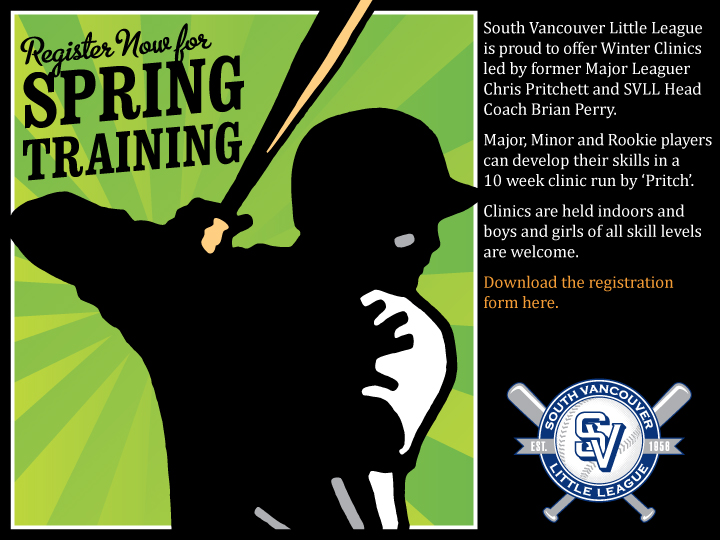 These clinics, led by former Major Leaguer, Boston Red Sox Scout and SVLL dad Chris Pritchett, have proven to be a huge asset to those players who have attended in the past. All clinics are indoors. Online registration is open to SVLL players: Register Online.

Registration for the 2014 season is now open



More registration details in the Registration section of our web site.

Little League Magazine is now available online

November 2013 The Parent Connection

October 2013 The Parent Connection

2013 Little League Magazine
South Vancouver Little League on Facebook