South Vancouver Little League Baseball: Welcome

www.svll.ca baseball@svll.ca Phone: 778.882.1990
Park: South Memorial Park, 41st Avenue & Ross Street
Mail: PO Box 60222 Fraser PO, Vancouver, BC, V5W 4B5
@SouthVanLL www.facebook.com/SouthVanLL
Newsletter subscription: http://eepurl.com/hUllo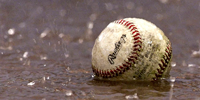 Weather in Vancouver is variable and localized. Teams scheduled to play are expected to show up at the diamond at game time in any weather.
A game rainout or delay is to be called by the umpire at the diamond.
Division coordinators are to be notified immediately by the home team manager of any games called due to weather. Division coordinators are to reschedule the game in accordance to the rules, and notify the following coordinators: division umpire coordinator, web site coordinator, concession manager.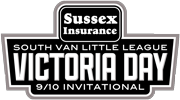 South Van Little League will host the third annual Sussex South Van 9/10 Invitational Tournament on the Victoria Day Weekend.
Details at victoriaday.svll.ca
South Vancouver Little League Privacy Policy