South Vancouver Little League Baseball: Welcome

www.svll.ca baseball@svll.ca Phone: 778.882.1990
Park: South Memorial Park, 41st Avenue & Ross Street
Mail: PO Box 60222 Fraser PO, Vancouver, BC, V5W 4B5
@SouthVanLL www.facebook.com/SouthVanLL
Newsletter subscription: http://eepurl.com/hUllo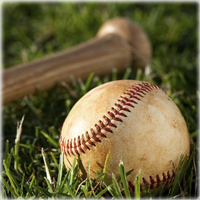 Player assessments are very important to the league. They enable the coaches to observe the skill level of each player and are used in the player drafts to ensure that the teams are well-balanced.
Player assessments for the Rookies, Minors, and Majors divisions will take place before teams are drafted. BlastBall and T-Ball players do not participate in the assessment process.
Saturday, February 25 or Sunday February 26
Check www.svll.ca for updates to times or locations.
Players should bring their glove and batting helmet (if available) and cup. Assessments are held rain or shine. Assessments for all players start at the times above, expect assessments to take two hours.
Please note that a player less experienced at the game may will be encouraged to play with others at the same level - playing with others of a similar skill level makes baseball more fun and enables new players to learn the basics without feeling intimidated while increasing player safety.
Players will only be placed in a higher division based on an assessment.