South Valley Little League: Welcome
If you'd like to help in ANY capacity, feel free to zap us a quick e-mail! Looking for: Coaches, Umpires, and other Volunteers!
Serving South Lane and North Douglas Counties
Cottage Grove, Creswell, Drain, Elkton & Yoncalla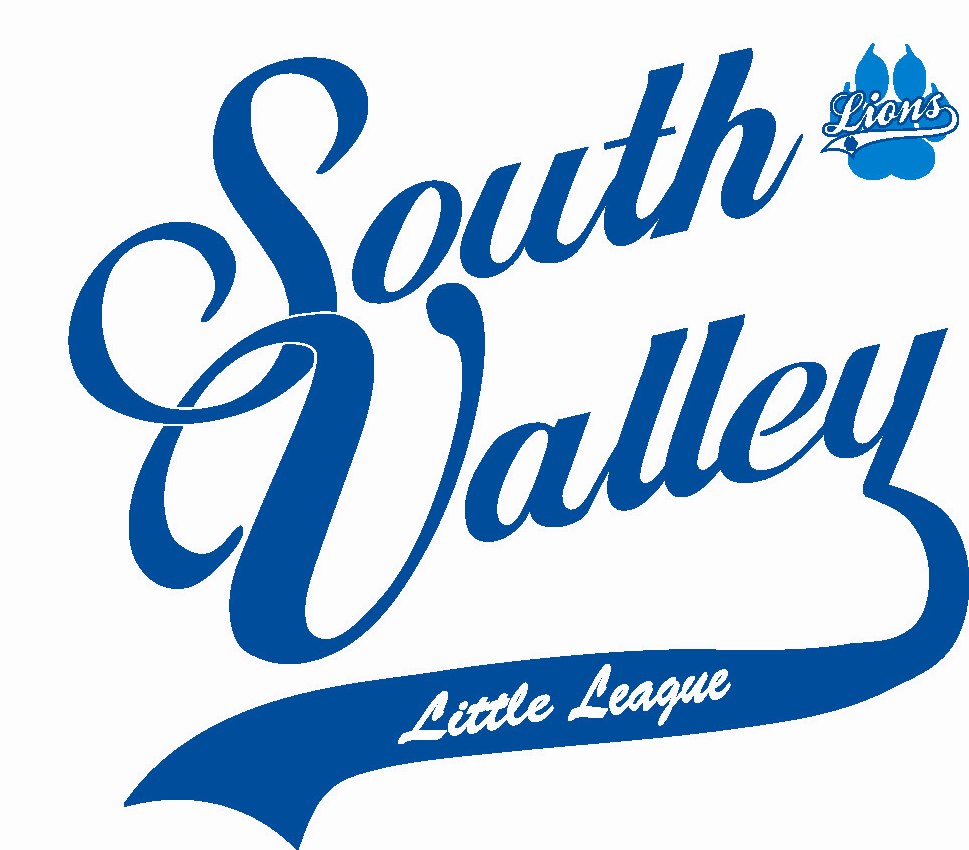 ---
SouthValleyLittleLeague@GMAIL.COM
541-946-3301
We'd like to be your friend! Please take a quick moment to LIKE us on facebook to receive constant updates!

________________________________________________________
We are currently accepting late sign ups. Please e-mail us for instructions on how to proceed.
SouthValleyLittleLeague@gmail.com
CLICK HERE FOR 2013 REGISTRATION PACKETS
REGISTRATION PACKETS
***IF YOUR PLAYER IS SIGNING UP FOR MINORS LEAGUE OR ABOVE PLEASE BRING WITH YOU *** **3 CURRENT PROOFS OF ADDRESS** (ex: car registration, utility bill, drivers license) **PLAYERS ORIGINAL BIRTH CERTIFICATE**
T-BALL $25
COACH PITCH $55 MINORS BASEBALL & SOFTBALL $90 MAJORS BASEBALL & SOFTBALL $90 JUNIORS BASEBALL & SOFTBALL $125 Please feel free to talk with us if you need to make payment arrangements
________________________________________________________
Need to plan a vacation??
CLICK HERE TO SEE A
TIMELINE OF EVENTS FOR 2013!!
TIMELINE OF EVENTS
Commonly asked questions answered here:
**Practice times, places, and dates are subject to the availability of the volunteer coaches.
**Games for all divisions will be scheduled during the week after 5pm and on Saturdays.
**As we try not to schedule Little League on Sundays, there may be special circumstances.
**The season for player pitch divisions start after spring break and regular season ends June 15th with the possibility of All Stars starting thereafter and continuing as far as the team can make it.
**The Season for T-Ball and Coach Pitch will start May 11th and end June 15th.
________________________________________________________
Interested in Volunteering for 2013 and getting involved? zap us a quick email and submit a
Volunteer Application
________________________________________________________
NEW LITTLE LEAGUE DIVISION
50/70 PROGRAM
Designed to help in the transition from Majors (60ft bases) to Juniors (90ft bases) We will be implementing this division along side our current teams as a 'bonus' league
Click here for more information!
A BIG THANK YOU TO OUR
2013 South Valley Little League Volunteer Board.
| | | | | |
| --- | --- | --- | --- | --- |
| President: | | | Executive Vice President: | Shawn Teague |
| Secretary/Treasurer: | Jessica Malmstedt | | Player Agent: | Kent Zumwalt |
| Chief Umpire: | Alan Eubanks | | Safety Officer/Field Maintenance: | Will Arthur |
| Minors Coordinator: | Chris Senters | | Fundraising Chair - Sponsor Recruitment: | |
| Concessions Coordinator: | Brenda Humphrey | | Equipment Manager: | James Miller |
| Volunteer Coordinator: | Lacey Teague | | Board Member at Large: | Greg Ollivant |
| Board Member at Large: | Dustin Michael | | Honorary Advisor: | Jim Gipson |
| Past President: | Shane May | | | |
| | | | | |
What Ages are eligible for playing in Little League ?"
4-18
Little League uses an age cutoff date to determine "playing age" - and is in alignment with USAA Baseball and other national Softball programs. The international program provides the opportunity for us to set up teams for ages 4 through 18. "League Age" is determined as follows and there are no 'waivers' that will allow any modifications at the local level:
For Co-ed Tee-Ball and Co-ed Baseball: The child's age as of April 30th of the current year
For Girls' Softball: The child's age as December 31st immediately prior to the current playing season.
For the "Challenger Division" of Little League (our adaptive baseball program), players may be ages 4 through 21 as of April 30th of the current year. This program is completely operated at the District Level; thus any queries are to be directed to the District Administrator.
Important Reminder/Notice for All Families: As part of registration for every child, Little League requires we annually view the child's OFFICIAL Government-issued birth certificate to validate their date of birth, and 3 varied proof of residence documents to validate their legal address is within our boundaries. (Proof of residence document 'recommendations' are: 1 drivers license, 1 vehicle registration, 1 utility bill or insurance document showing the physical address of residence.) We are also required to obtain a Volunteer Application for any adult who will be interacting with the children. This includes, but is not limited to all board members, managers, coaches, coaching assistants, umpires, scorekeepers, anyone who may be handling league-related funds, "etc." As part of our legal contract with Little League, we confidentially handle background and sex offender registry checks and determine clearance BEFORE any individual is allowed to be with Little Leaguers.
IMPORTANT NOTICE REGARDING COMPOSITE BASEBALL BATS.
CLICK ON THE BOX:
FOR THE MOST CURRENT INFORMATION PRIOR TO PURCHASING OR USING A BAT YOUR CHILD ALREADY HAS ...
___________________________________________________________________________________________________________