South Tampa: TITAN News
Titan Night at Beef O'Bradys is May 1!!!
Titan night at Beef O'Brady's located at 4516 S. Dale Mabry Highway will be on Thursday, May 1st from 7:15pm until close. 15% of the proceeds will go back to the Titan organization. You must tell your server when you order that you are with the Titans in order for us to receive credit.
There will be items for raffle. Come join us for good food, fun and camaraderie! It's a win/win for all.
Help Us Raise $$ Just By Eating!!!
PDQ Restaurant and Yogurtology will hold Titan nights in the months of February - April. If you go on the dates listed below between 3pm-10pm and let them know you are a Titan, they will give 20% of the proceeds from Titan sales that day back to the organization. It's a win/win for everyone! You get great food or yogurt and the Titans can earn money for the season.
PDQ Restaurant - 2207 S. Dale Mabry
4/23
---
Yogurtology - 3017 W. Gandy Blvd.
4/28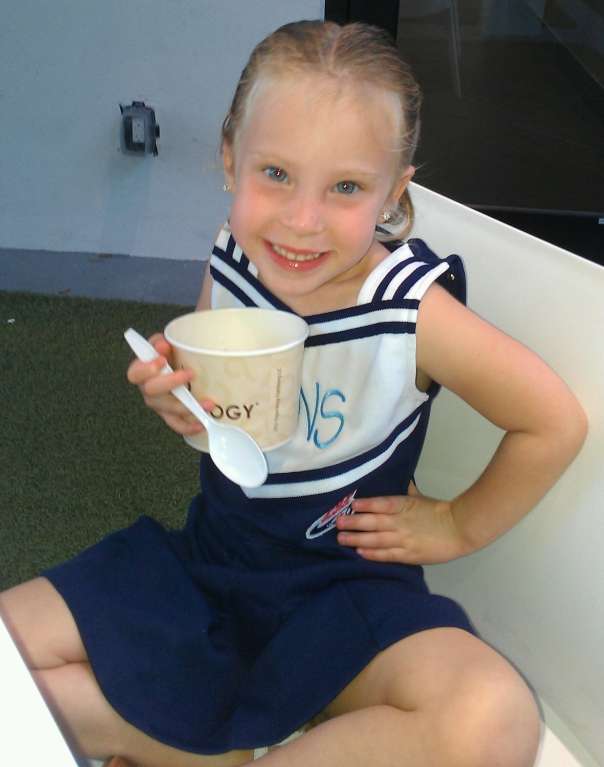 Who doesn't like yogurt?!!
Send Us Your Photos
If you have taken any good pictures at your child's flag game and would like them to be used on our website or to be included in our end of year DVD, please email them to
titansfootballpics@gmail.com
. Short videos are welcomed too.
---
Interested in Coaching?
Coaching our youth can be a rewarding and fun experience. You don't need to be an expert in football or cheerleading. Pop Warner's classes and instruction will help you with the technical side. You just need a background check, time, patience and the want to make a difference in a child's life. If you are interested or have questions, please contact our Football Comissioner or Cheer Coordinator. Their email addresses and phone numbers are listed under the Board Members tab to the left.
$20 Sports Physicals
Fast Track Urgent Care is partnering again with the Titans to offer $20 sports physicals. They are located at 3301 W. Gandy Blvd. (813) 712-1661. They are open 7 days a week from 8am - 8pm and no appointment is necessary. Please remember to take the Pop Warner 2014 physical form with you for the doctor to fill out. All physicals must be submitted on this form, no exceptions. You can find this form on our website under the Forms Tab.
2013 Homecoming Results
More photos can be found under the "Albums" Tab.
2012 Homecoming Court
Congratulations to our winners of this year's homecoming festivities and thank you to everyone that participated.
What to do if there is bad weather before practice...
If it looks like there is bad weather approaching or it is raining when it's time to go to practice, please go to the field and
do not
call your coach. It is not possible for coaches to determine the weather pattern, make a decision and contact all of their parents before 6:00pm. Many coaches are coming from work in other areas that might not have the same weather.
We have a flag system for parents to determine if practice is still on when they arrive at the field. The flags will be on or near the basketball court.
A green flag means practice is still on.
A yellow flag means to wait a few minutes because the inclement weather is expected to pass.
A red flag means you can leave because practice has been canceled.
Do not just assume that if it's raining, there will be no practice. If it is not a heavy rain and there is no lightening, the football players will normally practice. They would have to play a game in the same weather.
Friday will be used as our make-up practice day if other days during the week get rained out.
In addition, our policy on what to do if it starts lightning while we are at the field is attached.
Handout:
Weather Policy
Titans Mailing Address
P.O. Box 13377 Tampa, FL 33681
Practice and Game Locations
We practice at Skyview Park, located at 6203 S. Martindale Avenue. This park is off Interbay Boulevard next to the Interbay Meat Market (aka "The Green Store").
All of our home games are at Robinson High School. 6311 S. Lois Avenue, Tampa 33616.