South Tampa Titans: TITAN News
Titans Mailing Address
P.O. Box 13377
Tampa, FL 33681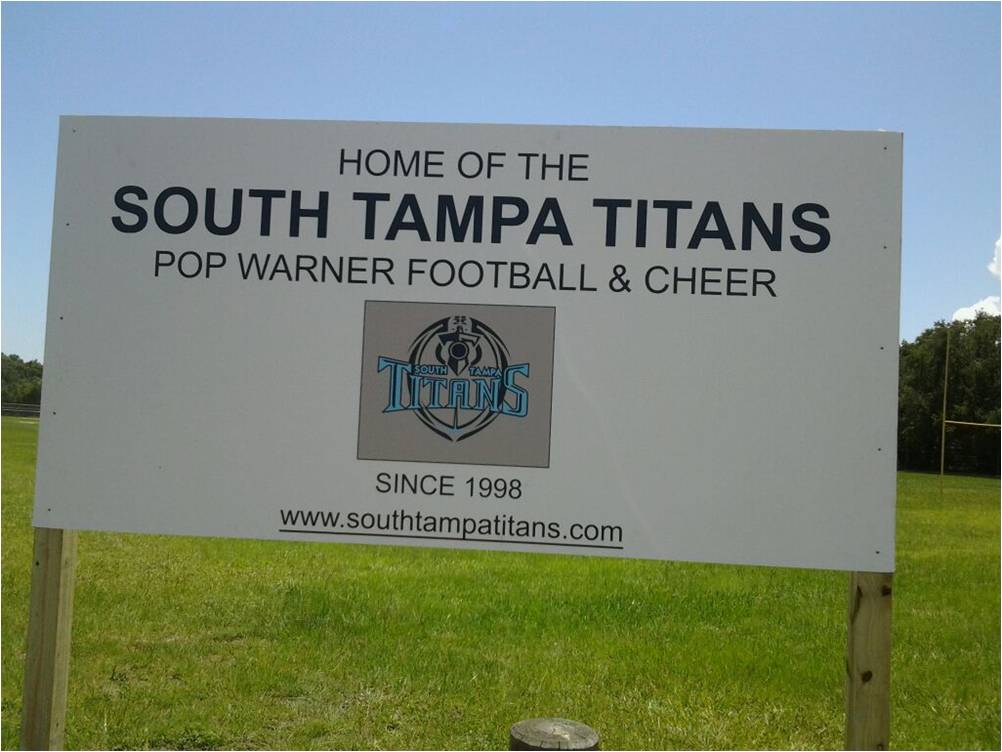 We practice at Skyview Park, located at 6203 S. Martindale Avenue. This park is off Interbay Boulevard next to the Interbay Meat Market (aka "The Green Store").
All of our home games are at Robinson High School, located at 6311 S. Lois Avenue, Tampa 33616.
What to do if there is bad weather before practice...
If it looks like there is bad weather approaching or it is raining when it's time to go to practice, please go to the field and
do not
call your coach. It is not possible for coaches to determine the weather pattern, make a decision and contact all of their parents before 6:00pm. Many coaches are coming from work in other areas that might not have the same weather.
We have a flag system for parents to determine if practice is still on when they arrive at the field. The flags will be on or near the basketball court.
A green flag means practice is still on.
A yellow flag means to wait a few minutes because the inclement weather is expected to pass.
A red flag means you can leave because practice has been canceled.
Do not just assume that if it's raining, there will be no practice. If it is not a heavy rain and there is no lightening, the football players will normally practice. They would have to play a game in the same weather.
Friday will be used as our make-up practice day if other days during the week get rained out.
In addition, our policy on what to do if it starts lightning while we are at the field is attached.
Handout:
Weather Policy