South Tampa: Welcome
P.O. Box 13377, Tampa, FL 33681
Meet & Greet
8/1/2015
11:00 AM - 3:00 PM
At our practice field - Skyview Park
6203 Martindale Avenue off Interbay
The meet and greet is the last chance to register before practice begins. We will also be collecting any missing paperwork for registration (registration forms, physicals, report cards), along with meeting the coaches and board members. We will be doing weigh-ins and handing out equipment for all players that have all paperwork submitted. Cheerleaders will get fitted for their shoes and practice gear at this time.
Drinks and snacks will be available!
Football - $200 Cheerleading - $250
---
If you are interested in being a coach or team parent, please view the Training Tab to the left. Training dates and locations have now been released. If you are a coach that needs to re-certify, your training requirements are also listed on this tab. There are only a few classes so do not wait until the last minute. If you are not certified, you CANNOT coach or be a team parent.
---
Follow us on Instagram with your cell phone. Use this link from your iphone or Android.
http://instagram.com/southtampatitans_
You can also follow up on Facebook. There are a few different sites. Our official one is under South Tampa Titans Football & Cheer.
https://www.facebook.com/friends/requests/?fcref=rup#!/pages/South-Tampa-Titans-Football-Cheer/386379878086480
---
BECOME A COACH!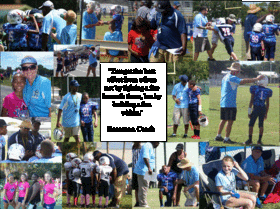 Titans - Short