South Tampa: Welcome
P.O. Box 13377, Tampa, FL 33681
Early registration for the fall season is now open. You will receive a $50 discount if you register your child and pay in full by 6/30/15. We will be holding registrations outside of Play it Again Sports in Britton Plaza from noon until 3 on the April dates listed below. All forms can be found under the forms tab to the left. You can bring the completed forms with you to Play it Again Sports, fill them out there or mail them in to our Post Office Box listed above.
Tackle Early Price = $150 After 6/30/15 = $200
Cheer Early Price = $200 After 6/30/15 = $250
5/23/15 outside of Play it Again Sports
---
If you are interested in being a coach or team parent, please view the Training Tab to the left. Training dates and locations have now been released. If you are a coach that needs to re-certify, your training requirements are also listed on this tab. There are only a few classes so do not wait until the last minute. If you are not certified, you CANNOT coach or be a team parent.
---
There will be a mandatory meeting for anyone interested in coaching football this season. It will be held on Wednesday, May 20th at 7:15pm in the Whitt room of the Jan Platt library off Manhattan.
---
Follow us on Instagram with your cell phone. Use this link from your iphone or Android.
http://instagram.com/southtampatitans_
You can also follow up on Facebook. There are a few different sites. Our official one is under South Tampa Titans Football & Cheer.
https://www.facebook.com/friends/requests/?fcref=rup#!/pages/South-Tampa-Titans-Football-Cheer/386379878086480
---
BECOME A COACH!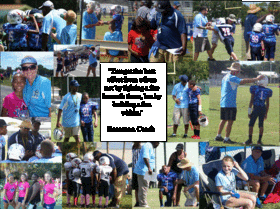 Titans - Short