South Sutter Little League: Welcome
Monday, June 22
2015 Season
Congratulations to our All Stars!!
Minor Boys: Justin Aaberg Jalen Bolar
Jacob Cleary Danny Croxall
Logan Dunbar Ryan Engler
Austin Huckabay Frank Machado
Lucius Phifer Jack Thiel
Tristan Tibbetts Ryder Waterbury
Major Boys: Jon Almond Jacob Coker
Kent Earhart David Earhart
Hector Herrara Julian Lizardo
Isidro Martinez Mason Nowak
Tyler Nowak Peter Taus
Tanner Tibbetts Jacob Towns
Upcoming Dates:
All Stars: June 27th Minor Boys - West Shore Major Boys - Live Oak
Brackets located under Handouts Tab - Minor Boys has been Revised
Directions located in Locations Tab
Lakeport Information (Map & Businesses) in Handouts Tab
2015 Rivercats Field of Dreams: Discounted ticket prices with youth baseball players able to join players on the field for National Anthem. (Information in Handouts)
Locations of all fields our teams play at in District 2 can be found in the Locations tab on the left.
South Sutter Little League - (530) 656-8284
Click here for our Facebook page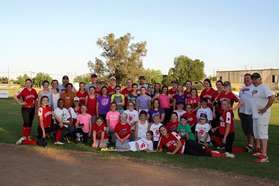 2015 Softball Clinic