South Orange Little League: Welcome
ON-LINE Registration Now Available for Spring 2014 Season - Early registration discounts end Jan 10th!!!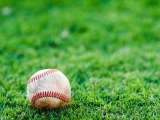 PARK OPEN
INFO BOARD
---

SPRING 2014 REGISTRATION
We will start online registration for Spring season on Dec 10th. There will be a registration button at the top of this page when it is available.
Registration fees (not including on-line processing fee charged by Active.com) will be as follows:
Early Registration [Dec 10 - Jan 10]: T-Ball & Rookie $85 / player, Minors & up $100 / player (no sibling discounts)
Regular Registration [Jan 11 - Jan 25]: T-Ball & Rookie $100 / player, Minors & up $125 / player
Mandatory Try-Outs for Minors & up BB & SB wil be held on Jan 31 & Feb 1 2014.
Opening Day is scheduled to be Feb 22, 2014.
We also will be forming a new Intermediate Baseball (50/70) division that will fall in between the current Majors and Juniors Baseball divisions. For those not familiar with the 50/70 division, it offers the older Major and younger Junior players the ability to learn on a field that is larger than Majors (50 ft pitching vs 40ft and 70 ft base to base vs 60ft), but not quite as large as Juniors (60ft/90ft) as an easier way to transition up to Juniors.
REMINDERS
Watch Facebook and this site for weather related field status updates.
MESSAGE FROM OUR NEW PRESIDENT
Greetings from Chris Carpenter, I'm the new President of South Orange Little League. On behalf of
myself and the rest of the Board of Directors, I want to welcome everyone to a new fall season of
baseball and softball. I want to thank all of the parents for choosing South Orange Little League as the
organization to be a positive influence in your child's life. I want to thank the current board members
and those who served on past boards as well as past volunteers from concessions, coaches to umpires
who were never given any credit or recognized. I want to thank all of the managers/coaches and
assistant coaches, team moms, umpires, and all other individuals who volunteer their time here at
the fields. Most importantly, I want to thank all of the boys and girls who decided baseball or softball
would be their extracurricular activity this fall. It is my goal to make this year fun, positive, and a great
experience. I want to inform those who do not know and reiterate it to those who already know that
may forget from time to time. Everyone you see that is involved in the operation of the league are
VOLUNTEERS. Yes, all board members including myself are VOLUNTEERS. Many of which have jobs/
careers outside of Little League. Please keep this in mind if and when a situation arises that you may
not like or agree with. Keep in mind that we cannot pay umpires. Therefore, we really need people
to volunteer in this area big time. Even if you have limited knowledge in this area, YOU CAN MAKE A
DIFFERENCE. This goes for every aspect of the operation of this league. Face your fears and overcome
them. It is going to take everyone's help, cooperation, and understanding to make this league not only
fun but successful. One more reminder, even though we are competitive by nature, the Fall season is
supposed to be instructional. Let's not be too serious out there. Let's respect the umpires, coaches,
players, and ourselves. Be that role model that our kids look up too. Remember that this isn't my
league. It is our League!

Here is a list of what or who we need as volunteers in order to make our league run smoothly:
Board Members: All positions, including mine. These are voted on.
Cooks, concession manager, concession help to run the register.
Someone responsible for getting all the field bags out for the games as well as
pick them up and return them once all games for that field are finished
Someone responsible for filling coolers and delivering them to all fields for the
games as well as picking them up and returning them.
Someone to update the bulletin boards with weekly schedules etc.
CPA and anyone with a law background.
Anyone who can go out and get donation from business as well as
convincing business to advertise at our fields.
Umpires! Umpires! And Umpires!
ARE YOU SOLL MATERIAL???
Not sure if you are within our boundary, check the SOLL Boundary Map
---
A L E R T
Please do not leave valuables or purses in unattended and in plain sight, even if they are locked in your vehicle or even for a just few moments. They are an invitation for smash and grab thefts, which we have seen from time to time in the parking lots.
We are still seeing these happen in our parking lot. We have asked OC Sherriff to help patrol the parking lot and check vehicles to make sure they are locked and not open invitations to thieves.
Help us to ensure the next time is not you! Thank you for your assistance.
---
!! Go South Orange !!
---
Again, welcome to SOLL and have a great day!
---
PARENTS, COACHES AND STAFF
The Orange County Staff would like to ask for your help to make the Ball Field area a safe place for you and your kids to enjoy the ball games. Please observe the Field Rules posted at the entrance to the fields and at the concession stand. We do not want to see an accident where a child is injured running in front of another child on a bike or scooter. There are several parks in the area where children can enjoy riding their bikes or scooters in a safe setting.
SOLL Field Rules
No pets allowed in the ball field area.
No Skateboards, Rollerblades or Bicyles in the ball field area.
No smoking.
No profanity.
No Vehicles beyond posted points.
No Littering.
---
Little League Pledge

I trust in God
I love my country
And will respect its laws
I will play fair
and strive to win
But win or lose,
I will always do my best