South Orange Little League : Welcome
ON-LINE Registration Now Available for Fall 2016 Season
Tuesday, March 15
Fall 2016 Registration
We will be opening Fall 2016 registration at a steeply discounted rates to say thanks to being a part of the SOLL family. The fees are lower the sooner you register, so make sure to get your registration in early.
Registration is scheduled to begin May 13th online. Link will be posted on web and Facebook. Here is the date & our fee breakdown:
5/13 thru 5/31 T-Ball $70 / All others $85
6/1 thru 6/30 T-Ball $70 / All others $95
7/1 thru 7/31 T-Ball $70 / All others $105
Because we are offering these discounted rates, we will not be able to support any other discounts (e.g. sibling discounts). The earlier you register the more you can save.
Spring 2016 Season
Opening Day was March 5th and we hope everyone had a great time. Now that we are underway, stay tuned to this site and our Facebook page for updates as to field closings, and other events. Let's make this a great season together.
---
Thank you for your contribution to our community and let's "Play Ball" - Board of Directors
REMINDERS
| | | | |
| --- | --- | --- | --- |
| | | | Watch Facebook and this site for weather related field status updates. |
---
| | | |
| --- | --- | --- |
| | | A MESSAGE FROM OUR PRESIDENT |
We have posted a list of what or who we need as volunteers to make our league run smoothly
(see the Volunteer section of this website]) All positions are available, including mine.

---
---
A L E R T
Please do not leave valuables or purses in unattended and in plain sight, even if they are locked in your vehicle or even for a just few moments. They are an invitation for smash and grab thefts, which we have seen from time to time in the parking lots.
We are still seeing these happen in our parking lot. We have asked OC Sherriff to help patrol the parking lot and check vehicles to make sure they are locked and not open invitations to thieves.
Help us to ensure the next time is not you! Thank you for your assistance.
---
PARENTS, COACHES AND STAFF
The Orange County Staff would like to ask for your help to make the Ball Field area a safe place for you and your kids to enjoy the ball games. Please observe the Field Rules posted at the entrance to the fields, at the concession stand and below. We do not want to see an accident where a child is injured running in front of another child on a bike or scooter. There are several parks in the area where children can enjoy riding their bikes or scooters in a safe setting.

---
SOLL Field Rules

No pets allowed in the ball field area.
No Skateboards, Rollerblades or Bicycles
in the ball field area.
No smoking.
No profanity.
No Vehicles beyond posted points.
No Littering.

Little League Pledge

I trust in God
I love my country
And will respect its laws
I will play fair
and strive to win
But win or lose,
I will always do my best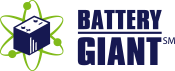 SOLL Sponsor