South Lyon Swimming & Diving: Welcome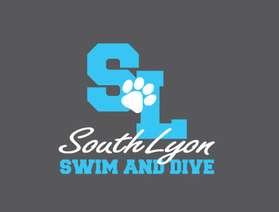 IMPORTANT UPCOMING DATES AND INFORMATION
Saturday, August 1 - Carpools requests due
Wednesday, August 12 - First Practice 8:00am-12:00pm at SLE. All required forms need to be filled out and turned in in order to participate! Required forms can be found under the tab "Handouts." Please also fill out the Roster Form found under the tab "Handouts" and turn in to Lynne Bischoff.
Wednesday, August 13 - Season Kick-Off Meeting for Parents with Coaches and Boosters in SLEHS team room at 7:00pm
Sunday, August 16 - 6:00pm at South Lyon Hotel for girls only
Monday, August 17 - Lake Michigan trip - Signup can be found under the tab "Team Information" then click on "2015 Signups."
Late August - Boys/Girls Swim and Dive Family Picnic. This usually occurs on a Sunday afternoon in late August at Island Lake State Park. The Boys' team hosts.
Friday, December 4 - End of Season Banquet
ROSTER FORM - If you have not already filled out the roster information form, please do so. It will be used by the boosters to update the team roster. It can be found under the tab "Team Information" and then under "Handouts" and can be submitted to Lynne Bischoff, booster secretary, lrbischoff@gmail.com.
VOLUNTEERS STILL NEEDED - There are still a lot of opportunities to help out the team. The link to sign up to volunteer is under the tab "Team Information" and then under "2015 Signups." Email or call Jen Liskey at 630-947-4892 or Jennifer.liskey@gmail.com if you any have questions.
NEW Volunteer Requirement - For the start of the 2015-16 school year, South Lyon Community Schools is now requiring that ANY volunteer that assists or works with South Lyon teams and programs MUST complete the following online background check form. This is not just for volunteer coaches but now also booster members, timers, scoreboard operators, announcers, chain gang, stat people, etc. The information that is submitted is kept strictly confidential and is only handled by one person at the central office. If you have not already completed this form, please click on the online application below and fill this out as all parents are expected to volunteer throughout the swim and dive season. Volunteer Online form - http://cms4.revize.com/revize/southlyonschools/enrolling/volunteer_online_form/index.php
Gym Membership Opportunity - The powerhouse gym in South Lyon is offering swim and dive girls a gym membership for 30 days for $30 and no registration fee! It would just be for this month, and you just have to say that you're with the South Lyon Swim and Dive team to get this deal. All of the classes are included, and there's a great variety! They even offered us to create a class just for the team if we get 10 people or more to join. Please join if you can so we can go into the season stronger than last year! If you have any questions please email Kayty Ihara at kaytlynihara@yahoo.com Hope you all take advantage of this great opportunity to get in shape!
*****If you have not done so already, please join the South Lyon Swim Yahoo Group to receive updated team information by email. Send an email to southlyongirlsswim-subscribe@yahoogroups.com. Subject and body of message are not needed. You will get a confirmation message from Yahoo Groups. If you will just "reply" to that message (no need to go to their webpage and register) you will be signed up for the list.
----------------------------------------------------------------------------------------------
"If you fail to prepare, you're prepared to fail." Mark Spitz
"Persistence can change failure into extraordinary achievement." Matt Biondi
"Being your best is not so much about overcoming the barriers other people place in front of you as it is about overcoming the barriers we place in front of ourselves. It has nothing to do with how many times you win or lose. It has no relation to where you finish in a race or whether you break world records. But it does have everything to do with having the vision to dream, the courage to recover from adversity and the determination never to be shifted from your goals." Kieren Perkins
"When you go through hardships and decide not to surrender, that is strength." 2015 Seniors