South Lyon Swimming & Diving: Welcome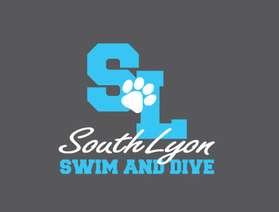 IMPORTANT UPCOMING DATES AND INFORMATION
Thursday, September 3 - Meet at Ann Arbor Huron HS
Friday, September 4 - Forms and payment due for second SLSD 2015 spirit gear order. Turn in your order form to Melanie Dunnuck at practice, or to Kathy Dunnuck at most practice pickups (gold Chevy Impala). Make checks payable to South Lyon Girls Swim & Dive Boosters. For questions, contact Kathy Dunnuck at dunnuckkathy@gmail.com or voice/text 248-767-7247.
Saturday, September 12 - Team Movie Night and Bonfire. Join the team for s'mores, popcorn and a movie at Sarah Liskey's house. Movie still to be determined. Please bring blankets or chairs.
Tuesday, September 15 - Active Faith Food Drive - Senior Erin Russell is putting together a food drive for Active Faith to help out families in need. It is highly encouraged for the GIRLS (not the parents) to bring in the goods on Thursday and Friday practices, and each girl should bring in 3-5 items. There will be a box at practice to put the items in. The last day for the food drive is our first home meet which is September 15th, 2015. At the meet, the girls can still bring goods and the parents/family members can bring some, too. There will also be a flyer in the locker room to remind the girls. Her goal is to have over 100 items (hoping for 200!!). Goods needed: CRACKERS (ritz or club crackers), CANNED MEAT, RICE, PERSONAL ITEMS/TOILETRIES , AND SOUP.
Sunday, November 15 - Masters Meet
Friday, December 4 - End of Season Banquet at Bakers of Milford. Also, for those new to the team, we do a "chance auction" at the banquet. Every family, or a group of families, donates a "basket"/gift. We purchase tickets then place the tickets in the gifts we hope to win. In the past, families have donated movie baskets, crockpot with recipe book, hand crocheted hats, and more. The auction is quite a bit of fun and raises money for the team. More information will be given closer to the banquet date.
Afternoon Practice Transfer - Parents, your help is needed! We currently have 27 SLHS girls who need to get to afternoon practices. Three of them are drivers (Emily, Vanessa, and Lauren) who can each transport 4 more girls = total 15. Another driver (Anna) can transport 2 girls on Tuesdays and Fridays. There are up to 12 girls who need a ride each day. A transfer bus is being investigated, however it will not be available until the 3rd week of school at the earliest. Signup here if you can help transfer girls.... http://www.signupgenius.com/go/30e084aaeaa2d6-afternoon
VOLUNTEERS STILL NEEDED - There are still a lot of opportunities to help out the team. The link to sign up to volunteer is under the tab "Team Information" and then under "2015 Signups." Email or call Jen Liskey at 630-947-4892 or Jennifer.liskey@gmail.com if you any have questions.
NEW Volunteer Requirement - For the start of the 2015-16 school year, South Lyon Community Schools is now requiring that ANY volunteer that assists or works with South Lyon teams and programs MUST complete the following online background check form. This is not just for volunteer coaches but now also booster members, timers, scoreboard operators, announcers, chain gang, stat people, etc. The information that is submitted is kept strictly confidential and is only handled by one person at the central office. If you have not already completed this form, please click on the online application below and fill this out as all parents are expected to volunteer throughout the swim and dive season. Volunteer Online form - http://cms4.revize.com/revize/southlyonschools/enrolling/volunteer_online_form/index.php
*****If you have not done so already, please join the South Lyon Swim Yahoo Group to receive updated team information by email. Send an email to southlyongirlsswim-subscribe@yahoogroups.com. Subject and body of message are not needed. You will get a confirmation message from Yahoo Groups. If you will just "reply" to that message (no need to go to their webpage and register) you will be signed up for the list.
----------------------------------------------------------------------------------------------
"If you fail to prepare, you're prepared to fail." Mark Spitz
"Persistence can change failure into extraordinary achievement." Matt Biondi
"Being your best is not so much about overcoming the barriers other people place in front of you as it is about overcoming the barriers we place in front of ourselves. It has nothing to do with how many times you win or lose. It has no relation to where you finish in a race or whether you break world records. But it does have everything to do with having the vision to dream, the courage to recover from adversity and the determination never to be shifted from your goals." Kieren Perkins
"When you go through hardships and decide not to surrender, that is strength." 2015 Seniors