South Lyon Swimming & Diving: Welcome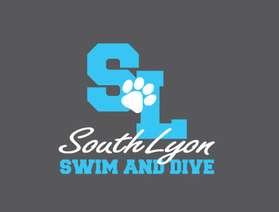 IMPORTANT UPCOMING DATES AND INFORMATION
Tuesday, November 24 - Conference Champion t-shirt orders due by noon. Shirts are $9. Cash or check payable to South Lyon Girls Swim and Dive Boosters. Pick up and payment will be at the banquet on 12/4. Sign up can be found by clicking on "Team Information" then "2015 Signups."
Friday, December 4 - End of Season Banquet at Bakers of Milford. Cost for athletes and coaches is paid by the boosters. Adults $16, children 11-18 $14, children ages 5-10 $11, under 5 free. For those new to the team, we do a "chance auction" at the banquet. Every family, or a group of families, donates a "basket"/gift. We purchase tickets then place the tickets in the gifts we hope to win. In the past, families have donated movie baskets, crockpot with recipe book, hand crocheted hats, and more. The auction is quite a bit of fun and raises money for the team. More information will be given closer to the banquet date. RSVP by November 19th. Checks payable to South Lyon Girls Swim and Dive Boosters.
Warm ups due!! They can be turned in at at the swim and dive banquet or in a bin placed on the porch at Kim King's home. Please make sure warm ups are washed and folded and include both pants and jackets. Any questions, please contact Kim King at 248-756-4382 or King121893@aol.com.
*****If you have not done so already, please join the South Lyon Swim Yahoo Group to receive updated team information by email. Send an email to southlyongirlsswim-subscribe@yahoogroups.com. Subject and body of message are not needed. You will get a confirmation message from Yahoo Groups. If you will just "reply" to that message (no need to go to their webpage and register) you will be signed up for the list.
----------------------------------------------------------------------------------------------
"If you fail to prepare, you're prepared to fail." Mark Spitz
"Persistence can change failure into extraordinary achievement." Matt Biondi
"Being your best is not so much about overcoming the barriers other people place in front of you as it is about overcoming the barriers we place in front of ourselves. It has nothing to do with how many times you win or lose. It has no relation to where you finish in a race or whether you break world records. But it does have everything to do with having the vision to dream, the courage to recover from adversity and the determination never to be shifted from your goals." Kieren Perkins
"When you go through hardships and decide not to surrender, that is strength." 2015 Seniors