Southern Slam: Welcome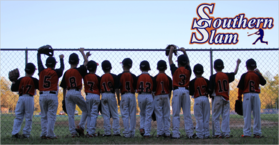 Click on the image to view our USSSA Page!
WELCOME TO THE HOME OF SOUTHERN SLAM!
Southern Slam is a USSSA youth baseball program that provides positive instruction of baseball to the youth in our community. Our program is based on values of honesty, enthusiam, accountability, respect, teamwork, and sportsmanship.
Southern Slam