Dayton Sting: Sponsors
ACARE HOME HEALTH
50 Tahlequah Trail
Springboro, Ohio
45066


Services
Comprehensive Hygiene & Personal Care, Respite Care,
Homemaking Services, Mobility Assistance, Property Maintenance, Budgeting Balancing Accounts & Pay Bills Shopping & Companionship

Securing Your Future
"Providing at home services is more than just a support solution. It's a personal relationship between the care giver and the individual that enhances their life, eases their concerns and maintains their self-esteem. "
Larry G. Turner RN, President
ACARE HOME HEALTH.

Our Mission & Values:
To respect your independence, support your choices, and provide the care you need to live at home. We believe you deserve..

Living Your Life
Together, you, your family and our staff work together to provide a comprehensive plan of support services and personal care which will allow you to continue to live your independent lifestyle.

Larry G. Turner RN and Jonathan Turner created our agency to service the elderly community and as an agency devoted to assisting elderly consumers and families in need. A passion for providing high quality services and care for our clients' and families promote our agency values and will continue to be our goal.

Proud silver sponsor of the 2014 Dayton Sting 9U team, thanks!


acarehh@att.net
Phone: (937)704-1001
Fax: (937) 704-1121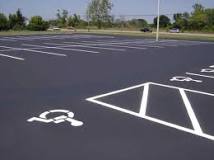 Action Blacktop
340 Shoop Road
Building B
Tipp City, Ohio
45371


Sealcoating and Parking Lot Striping

Proud sponsor of the Sting Baseball Club!

Thanks Chris Roy
Phone: (877)267-4769
Fax: (937)898-0928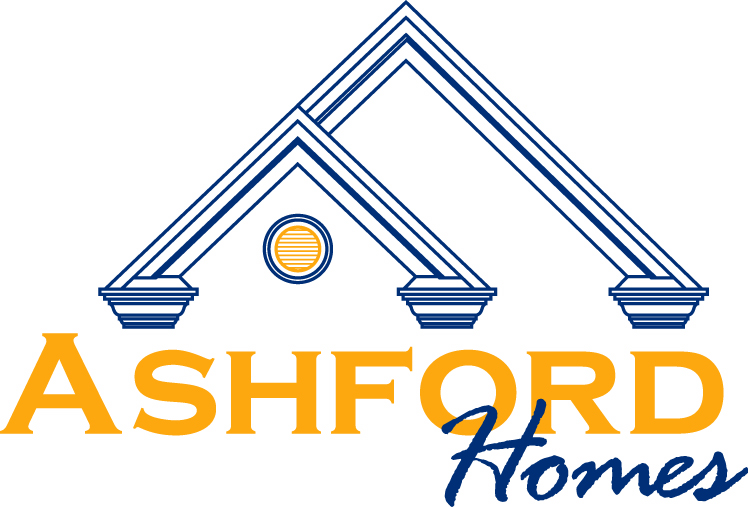 Ashford Homes (Pam Temple)
7791 Joan Drive
West Chester, Ohio
45069


At Ashford Homes, we provide quality built homes with values you can appreciate. But we don't stop there! We are also dedicated to providing exceptional customer service before, during and after the purchase of your home.

We build in a variety of neighborhoods with price ranges to compliment every lifestyle. We pride ourselves in understanding your needs and desires, and will help you determine the best community, home design, homesite, and finance program for your family. Our carefully selected staff is committed to making your dream a reality.

The strength behind Ashford Homes is Carlos Todd, Jack Rupp, and Mike Hoff. Ashford's roots date back to the early 1970's when Carlos Todd started as a land developer in the Greater Cincinnati area. They have over 40 years of experience building some of Southwest Ohio's most sought after homes. They have developed many desirable communities, with numerous design and marketing awards to their credit. They have earned, along with Ashford's Home Team, an enviable reputation for featuring open and innovative designs that are as affordable as they are appealing!

Ashford offers over Forty Home Designs that will fit virtually every family's lifestyle and budget. They will also build on your lot and will even customize your plans.

"At Ashford Homes, we consider it an honor and a privilege to be chosen for such an important decision and we take this responsibility very seriously. We believe that our experience, knowledge, home designs and attention to detail distinguish us from the rest of the new home building industry. We look forward to working with you to ensure that your experience is both pleasant and rewarding."

Let Ashford Homes build your new home…and let life move you!

A very proud gold level sponsor of the 2013 Sting 12U baseball team!

www.pamtemple.com
Phone: (513)897-0351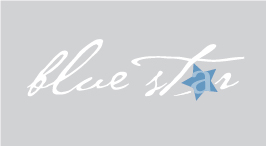 Blue Star Design
4164 Lorain Avenue
Cleveland, Ohio
44113


Blue Star Design is an idea design studio specializing in graphic, web and social media design, brand identity, and technology solutions for growing businesses.

Proud sponsor of the 2012 Sting 8U Black!

Julia@bluestar-design.com
Phone: (216)334-1312

Brinkley Properties
201 Heincke Road
Miamisburg, Ohio
45342


Brinkley Properties Ltd. is a family-owned
enterprise developed in the 1960's.

We have apartments in seven locations
south of Dayton, Ohio in Centerville,
Miamisburg, and West Carrollton. Our
company is well-respected and
well-received in these communities.

We, at Brinkley Properies, are proud of our
motto, "Maintained With Pride".

Our employees are eager to assist our
occupants in every way possible.

Proud sponsor of the 2012 Sting 15U "Elite Tournament Team"

info@brinkleyproperties.com
Phone: (937)866-2131
Fax: (937)866-2334

Brown & Campbell CPA's
3131 S. Dixie Dr.
Suite 421
Dayton, Ohio
45439


A certified public accounting firm based in Dayton, Ohio. We are focused on personal and business advising.

A proud silver sponsor of the 2014 Sting 9U Black baseball team, good luck!


kcampbell@bc-cpas-inc.com
Phone: (937) 643-9329
Brush Insurance Agency
7041 Corporate Way
Centerville, Ohio
45459


Staff: Tom Brush, Tricia Viviano, Maggie Lipinski, Doug Brush, Yvonne Buschur and Bob McLefresh

Brush Insurance has been serving the south Dayton area's insurance needs since the early 1950's. William G. Jarrett founded his agency in 1953 and in 1964 Tom Brush created Tom Brush Insurance Agency. In 1978 after Bill Jarrett passed away, Tom merged his agency with the Wm G. Jarrett Insurance Agency thereby creating Jarrett-Brush Insurance (JBI). Since that time, JBI has been a full lines Property/Casualty and Life/Health agency. We have been located at 7041 Corporate Way since 1980.

Doug Brush joined the agency in 1986 after graduating from the University of Cincinnati with degrees in Insurance and Finance. As the second generation in the agency, Doug is currently the president of JBI. Doug has also served as the president of the Independent Insurance Agents Association of Dayton. He also holds the CIC designation (Certified Insurance Counselor)and is a licensed financial planner.

Bob McLefresh joined the agency in August of 1992 as a full time agent for JBI. Bob has over 30 years of experience in the insurance industry which makes him a great asset for JBI and our clients. Bob holds both Property/Casualty and Life/Health Insurance Licenses.

Our customer service staff is split between commercial and personal insurance departments. Maggie Lipinski specializes in commercial insurance coverages. Tricia Viviano and Yvonne Buschur are our personal insurance service specialists.

Since 1964 we have grown to become a multiple lines agency offering a wide array of insurance products as well as financial planning services for both individuals and businesses.


Insurance:
Auto
Homeowners
Health
Life
Business Insurance


2012 (15U) Black Sponsor and longtime supporter of the Sting Baseball Club, Thanks Tom
doug@brushinsurance.com
Phone: (937)435-0345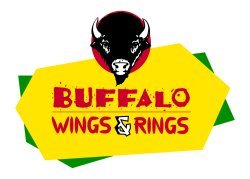 Buffalo Wings and Rings
894 C South Main St.
Centerville, Ohio
45458


Family eatery and pub!

2012 Club Sponsor
info@bwrcenterville.com
Phone: (937)438-9464

Centerville Dental Associates-Dr. Michael A. Hess
7058 Corporate Way Suite #1
Centerville, Ohio
45459


If you are looking for a great Dayton Ohio Dentist or Centerville Ohio Dentist, we know you have found everything you need! Centerville Dental Associates is focused on providing high-quality service and customer satisfaction - we will do everything we can to exceed your expectations.

Proud sponsor of the 2012 Sting 9U team!

cvda2010@hotmail.com
Phone: (937)433-8303
Fax: (937)433-0795

Centerville Family Dental
9420 Dayton Lebanon Pike (RT 48)
Centerville, Ohio
45458


We take pride in our ability to provide you with the finest dental services available. Whether you are in need of Implants, Dentures, Oral Conscious Sedation, Invisalign, Invisalign teen or regular Dentistry we are here to help. One of our primary concerns is to make you feel comfortable. Our office and procedures are designed with you in mind, and our staff members are devoted to making your visits enjoyable.

Our staff is sensitive to the dental needs and concerns of children. Among our staff is a specialist in pediatric dentistry. Services for children include everything from protective sealants to full braces or orthodontics. We have a game room dedicated to our young patients, fully equipped with arcade games, computers and fun things to do. Our office gives special thought and consideration for children. Dental treatment is made more pleasurable for young patients by our considerate and sensitive staff.

Proud sponsor of the 2012 Sting 9U Black team
2011 MWOBL 8U North Division Champions


nclelland@vipsmile.com
Phone: (937)433-8900
Fax: (937)433-8905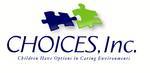 CHOICES, Inc.
1785 Big Hill Road
Dayton, Ohio
45439


Shellie K. Stolfo, LISW-S

Executive Director

CHOICES, Inc. fosters a meaningful quality of life for youth and families. We inspire hope, strengthen foundations, and enrich environments through supportive individualized services.

Guiding Principles:

CHOICES is committed to the safety, stability and success of youth & families

Teamwork and positive relationships are vital

Continuous improvement is essential to meet our high quality standards

Financial accountability is imperative

Passion motivates our performance


OUR HISTORY
CHOICES, Inc. – Children Have Options in Caring Environments – was founded in 1986 by Gina Frazier and Anita Johnson Patten. Led by their dreams and dedication to provide options in safe and caring environments for youth, Gina and Anita started a foster care agency. They were able to train and license five homes very quickly and provided six children with caring environments in those homes within months of opening their doors. The Foster Care Program has grown steadily over the years. Gina and Anita worked as an amazing team. Gina served as Executive Director of CHOICES, while Anita explored how we could provide even more services for kids and families in our community.

In April 1988, the Independent Living Program was added. Through this important program we provide scattered-site apartment living for older teens aging out of foster care, a relatively new concept in Ohio in 1988. The CHOICES, Inc. program was one of the first in Ohio and has continued to grow over the years.

Gina served as the Executive Director until October of 1997, when she was shot and killed by her estranged husband. She was a gentle woman who valued harmony and peace very much. She earned a Master's degree in Conflict Resolution from Antioch and was a professional mediator. She is still missed by family, friends and colleagues. Anita, our other visionary co-founder, was appointed Executive Director and guided the agency through this difficult time.

Anita led CHOICES through years of growth before retiring in 2005. To this day, she continues to support the dream she and Gina had back in 1986 – to make a difference in the lives of our community's most vulnerable kids and families.

In addition to Foster Care and Independent Living, CHOICES identified ways to help even more kids and families in our community and added our Home-Based Services and Mentoring Programs.

Gina and Anita created a solid foundation for the continued development of CHOICES, Inc. as an agency devoted to assisting youth and families in need. A passion for providing high quality services and care for youth and families guides the agency today and will continue to be their legacy.

Proud silver level sponsor of the 2013 Sting 9U team, thanks!

sstolfo@choicesfostercare.com
Phone: (937)264-0084 ex 108
Fax: (937)264-0095

Citizens National Bank of Southwestern Ohio
29 West Whipp Road
Dayton, Ohio


The Citizens National Bank of Southwestern Ohio is a community bank operating in West Central and Southwest Ohio. The bank is focused on helping individuals; partnerships and businesses meet their financial goals by providing high quality financial services.

Bank Services

As a community bank, TCNB is dedicated to being the best financial partner any individual or small to medium sized business could want. Relationship management is the key to the success for TCNB. Decisions are made locally and are time sensitive. Beyond offering high quality products, the bank differentiates itself within the marketplace through its focus on customer care. Employees are expertly trained and empowered to assist customers with their needs, the phone is answered personally and answers are provided when the customers ask. The bank has competitive rates and a full range of banking products.

TCNB values financial soundness, fairness, and ethical conduct and provides dignity and respect to customers. Error-free service, as well as innovative and cost effective service is an integral part of the bank's value system.

The Citizens National Bank believes the best way to consistently create and sustain shareholder value is to satisfy the needs of the individual customer. As a community bank, TCNB has a full range of products and services for both the private individual and businesses.

Proud silver level sponsor of the 2013 Sting 10U Black team!
2011 and 2012 MWOBL Champions


info@banktcnb.com
Phone: 937) 913-8262
Fax: (937) 913-8260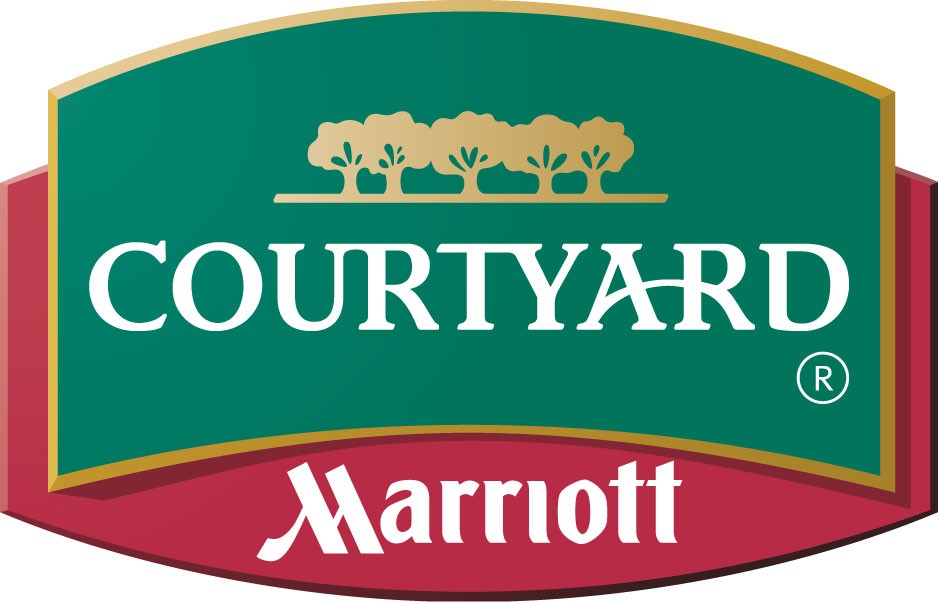 Courtyard by Marriott-Dayton South, Blue Ash, & West Chester
1414 S. Patterson Blvd.
Dayton, Ohio


Full Service Hotel
For Group Reservation Information Contact Mary Ciesa
Account Executive-Dayton/Cincinnati Market

2013 Club Sponsor

mary.ciesa@marriott.com
Phone: (937)226-6838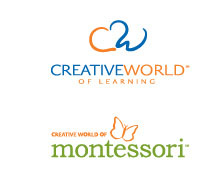 The Creative World of Childcare
1720 Belvo Road
Miamisburg, Ohio
45342


Inspire Center for Learning provides a safe, secure, home-like environment in a state-of-the-art facility where children can learn, play, and develop essential skills through classroom experiences and small group activities.

Our experienced, certified staff members provide exceptional care and learning opportunities tailored to the individual needs of each child and family. Lessons and activities are based on a proven, age-appropriate curriculum and regular communication with parents about children's needs and progress.

We offer full-time, part-time, before- and after-school, and summer programs for children from six weeks to twelve years old. If you believe Inspire could be right for your family, we encourage you to visit our website to learn more, and contact us to set up a private tour of our award winning program.

A very proud silver sponsor of the 2013 Dayton Sting 8U Black baseball team!


Phone: (937)866-2106
Cross Goldsmith Memorial Fund
| | |
| --- | --- |
| | Proud silver level sponsor of the 2013 Sting 10U team! |
David Owens
| | |
| --- | --- |
| | Proud silver level sponsor of the 2013 Sting 9U team! |

DayMet Credit Union, Inc.
4988 Wagner Ford Rd
Dayton, Ohio
45414


We're here for you. DayMet Credit Union is a full-service financial institution that exists to help our members achieve financial success. As a credit union, DayMet is a not-for-profit cooperative. Every member is a part-owner and we are governed by a board of directors elected from within our membership. Because we do not have stockholders to pay, we return all dividends back to our members via better rates and improved services.

DayMet offers high savings rates and dividends, low interest rates on loans, and free or low-fee services that help you make the most of your money. Read about our Products and Services.

Our friendly financial experts are available in person and over the phone to help you with your financial needs and answer your questions. Our Online Banking services allow you to access your accounts 24/7 from your computer or smartphone.

Proud silver level sponsor of the 2014 Sting 9U Black, thanks!
loraines@daymetcu.com
Phone: (937) 236-2562
Fax: (937) 236-2786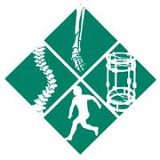 Dayton Children's Orthopaedic Center-Dr. Mike Albert
1 Childrens Plaza
Dayton, Ohio
45404


The Orthopaedic Center for Spinal and Pediatric Care is committed to providing the highest standard of care for adult spine and pediatric orthopaedic patients. With the attention of primary care physicians and the support of surgical and non-surgical specialists, the Orthopaedic Center offers integrated, quality healthcare to achieve the most effective approach in medical treatment. Our focus is to maintain a compassionate attitude, continuously monitor personal care and interact with other healthcare providers who share our vision of positive medical outcomes through continuous research and education.

We are pleased to have you as a patient. If you have any questions, always feel free to contact our office and our trained staff will assist you in any way possible.

Proud sponsor of the 2013 Sting 10U baseball team!
Phone: (937)641-3010
Fax: (937)641-5003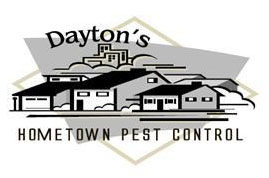 Dayton's Hometown Pest Control
P.O. Box 340283
Beavercreek, Ohio
45434


Our company was established to provide a pest control service that would be efficient, affordable and manageable to everyone. Our primary function is to educate people on a safe and effective way to eliminate pests from invading your home, office, or work space.

We are a family owned company. That means we are from the community not based out of state.

All decisions are made here in Ohio.

Which include accounting, taxation, and business consulting. We also offer a host of specialty services to cater to the unique needs of our clients. Our company serves a wide range of individuals, corporations and organizations within the community we live in. It is time we put our money to good use in companies that originated here, spend here and stay here!

Our Goals
To provide the best customer service possible.
To make pest control affordable and manageable.
To promote honesty, values, Intergrity and good practice throughout the community.

Dayton's Hometown offers the benefits of years of experience gained within this community.
We are an equal opportunity employer and are members in good standing of multiple professional organizations.

Proud silver level sponsor of the 2013 Sting 9U team!






eric@daytonshometown.com
Phone: (937)306-1538
Fax: (937)306-1411
Della and Ernie Green
| | |
| --- | --- |
| | A very proud silver level sponsor of the 2014 Sting 9U baseball team! |
DRT Mfg. Co.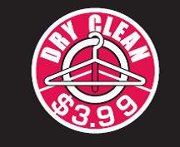 Dry Clean $3.99
2134 Miamisburg-Centerville Road
Dayton, Ohio
45459


In business since 2001, Dry Clean $3.99 has been providing quality service at an affordable price for over a decade.
We are a discount cleaner, and we provide the very best in cleaning and laundry without the expensive frills and ruffles. If you are the kind of customer who likes to pay for fancy wrapping and tissue paper, this may not be the place for you. However if you want quality workmanship at the best price in south Dayton, you've found your cleaner for life!

Four locations:

Centerville
Phone: (937) 436-9500
1073 S. Main Street
Centerville OH, 45459

Miamisburg
Phone: (937) 428-9501
2134 Miamisburg-Centerville Road
Dayton OH, 45459

Kettering
Phone: (937) 299-7000
4060 Wilmington Pike
Kettering OH, 45440

Sugarcreek Twp.
Phone: (937) 848-5800
6048 Wilmington Pike
Centerville OH, 45459

Proud silver sponsor of the 2013 Sting 9U Black team!
Phone: (937)428-9501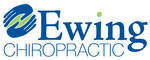 Ewing Chiropractic
20 Remick Blvd
Springboro, Ohio
45066


Serving the South Dayton community for over 20 years with quality, affordable chiropractic care. Restoring health naturally through hands on adjusting, physical therapy, and state of the art spinal decompression.

A very proud gold level sponsor of the 2013 Sting 8U Black baseball team.

Thank you Doc.
Phone: (937) 619-0600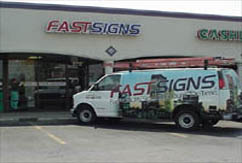 Fastsigns
978 Miamisburg Centerville Rd
Dayton, Ohio
45459


At FASTSIGNS® of Dayton, OH - Centerville, we make sign buying fast and simple. Our full-service sign and graphics center provides the innovative ideas, sign expertise and cutting-edge equipment needed to complete your projects quickly and easily. From vivid banners and high-impact posters to attractive building signs and eye-catching exhibits, we provide you with effective sign and graphic solutions, from concept to completion®.

2012 Club Sponsor

Phone: (937)438-5730
Fax: (937)438-5733

Fifth Third Bank
39 W. Whipp Road
Centerville, Ohio
45459


Full service bank offering all financial services!

2013 Club Silver Sponsor
Phone: (937)434-4074
Fax: (937)434-4370

Fricker's
1383 Miamisburg-Centerville Road
Centerville, Ohio
45459


"World Famous Chicken Wings"

Fun, Food, Sports, and Spirits

A relatively full service restaurant and bar!

2012 Club Super Sponsor

April Baker
Regional Manager
abaker@frickers.com
Phone: (937)434-1000

Gameday Grille and Patio
7576 North State Route 48
Waynesville, Ohio
45068


Gameday Grille and Patio is a "family-friendly sports bar." The property features a large patio, part of which is covered, and it can seat 100 people. Gameday can also seat an additional 100 patrons inside, the menu features burgers, wings, salads, pizza, homemade reuben rolls, and pizza rolls. The bar offers eight beers on draught and 24 beers by the bottle. The business owners have installed 15 flat-screen televisions to entertain customers no matter what the sports season might be.

The sports bar's hours are 11 a.m. to 11:30 p.m. Monday through Thursday, 11 a.m. to 1 a.m. Friday and Saturday, and 11 a.m. to 11 p.m. Sunday.

Gameday Grille and Patio is a proud silver level sponsor of the 2013 Sting 10U Black baseball team. Thanks Todd and Tom

toddbarrett_22@yahoo.com
Phone: (937)886-3572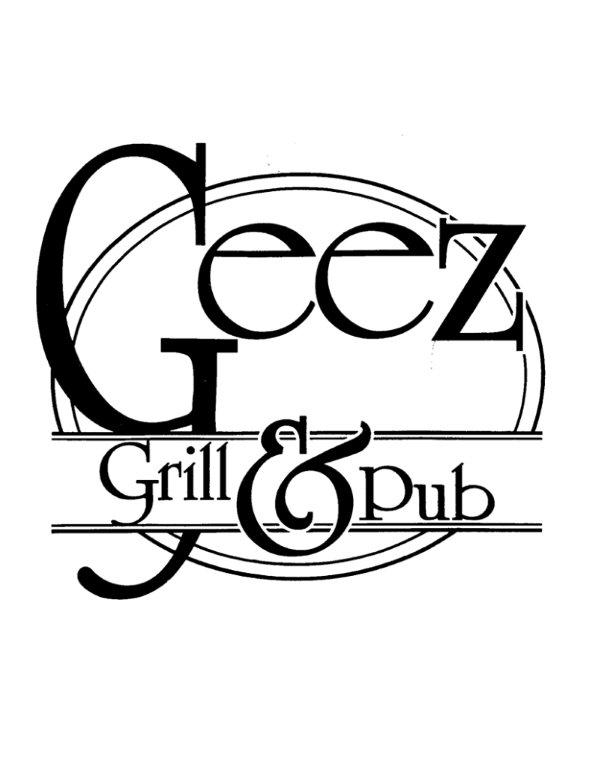 GEEZ Grill and Pub
5841 Far Hills Ave.
Dayton, Ohio
45429-2209


Family Owned and Operated Restaurant!
Opened in 1994
A long time supporter and friend of the Sting Baseball Club
Thanks Nick

Proud silver level sponsor of the 2013 Sting 10U team!
geez5841@woh.rr.com
Phone: (937)439-0001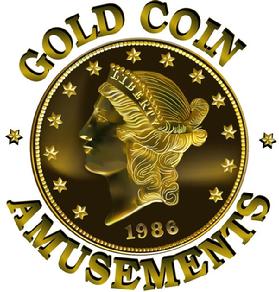 Gold Coin Amusements
24 South Main Street
Bellbrook, Ohio
45305


Welcome to Gold Coin Amusements. President and Founder John Dorn Jr. has been providing A+ service to his customers for over 25 years. We are a company serving local buisness with all their music and amusement vending needs. We also offer excellent pool and dart leagues. The best players in the area play with Gold Coin Amusements. Established in 1986 Gold Coin Amusements is committed to offering the best products and services available. Please contact us today with any questions or concerns.

Proud silver level sponsor of the 2013 Sting 9U team!
jjdornjr@aol.com
Phone: (937)848-3280
Fax: (937)848-6515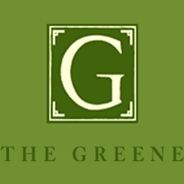 The Greene Town Center, LLC
51 Plum Street
Beavercreek, Ohio
45440


The Greene Town Center, (also known as The Greene), is a mixed-use development located in Beavercreek, Ohio (an eastern suburb of Dayton in Greene County).

The complex is an established mixed-use, office, retail, dining and entertainment center and serves as the third major shopping mall in the Dayton region. The co-owner and developer, Steiner + Associates, is known for creating similar town centers such as the Easton Town Center in Columbus as well as other centers in the Cincinnati-Newport, Milwaukee and Kansas City regions.

Development
The Greene was built in two phases over 72 acres (290,000 m2) of land at a cost estimated exceed $200 million when complete. The developer provided the majority of the funding, but based on the $186 million estimate, the public's share is $14.8 million, or eight percent of the total cost. This is the lowest percentage bond financing in their portfolio. The location of the property is within the southeast boundaries of Indian Ripple and Stroop Roads, just off the exit to I-675.

Phase I was completed 2006. The first phase includes tenets such as: Lane Bryant, White House Black Market, Cheesecake Factory, Chico's, Sephora, Ann Taylor, and numerous other retailers and/or restaurants some new to the Dayton area. The architect of record for the majority of the project was Meachem and Apel.

Proud sponsor of the 2012 Sting 10U Gold Baseball team.
Phone: (937)490-4990
The Habermehl Family
| | |
| --- | --- |
| | Proud silver level sponsor of the 2013 Sting 9U team! |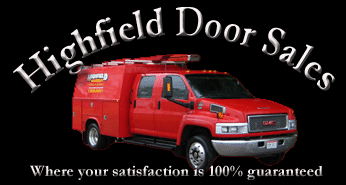 Highfield Door Sales
3858 Wilmington Pike
Kettering, Ohio
45429


Highfield Door Sales LLC is a family owned business (Rodney, Becky, Rachel & Emily Highfield) that has a lot of pride in its products and its workmanship.

Highfield Door Sales LLC specializes in residential/commerical garage door and garage door opener sales and service. Our service is provided by highly qualified and certified garage door technicians. We provide outstanding garage door repair service and use the highest quality parts available. Again, service after the sale is the essence to our success.

Don't give up, don't ever give up
Jimmy Valvano

2012 Sting 13U Sponsor



rhighfield@highfielddoorsales.com
Phone: (937)293-2531
Fax: (937)293-2513

Jacobs Telephone Contractors, Inc.
3831 Dayton Park Drive
Dayton, Ohio
45414-4409


Initially established in 1983 as a sub-contractor installing telephone systems for local telephone companies in the Dayton and Cincinnati, Ohio areas. Now entering our 20th year in the industry, we have become a well sought after cabling installation company in the State of Ohio and Eastern Indiana.

Jacobs Telephone Contractors has evolved from the early years as a sub-contractor to offering a full range of cable plant management services such as; Consulting, Design, Engineering, Installation, Maintenance, and Cable Plant Documentation. Because the design and installation of telecommunications cabling systems is our core business, our knowledge and expertise are without limit when delivering a complete system installation whether it comprises of 20 cables or 20,000 cables.

Proud sponsor of the 2012 Sting 15U Black!
Phone: (937)233-9770
Fax: (937)233-9785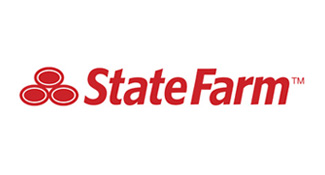 Joe Fisher-Agent, State Farm Insurance
932 Watertower Lane
West Carrollton, Ohio
45449


Providing Insurance and Financial Services

Proud sponsor of the 2012 Sting 9U Black
2011 MWOBL 8U Northern Division Champions!
joe.fisher.mtwy@statefarm.com
Phone: (937)859-1939
Fax: (937) 866-2430

Kelcor Machine and Tool, Ltd.
1523 Milburn Ave.
Dayton, Ohio
45404


Kelcor Machine offers complete manufacturing from concept to finished product. Utilizing the latest software technology and equipment available, Kelcor Machine is able to provide a full service to our customers, on time. This reduces costs and increases quality. From prototype to production, choose Kelcor Machine for your next machining project.

Proud sponsor of the 2012 Sting 12U Black baseball team!

Karen@KelcorMachine.com
Phone: (937)222-8988
Fax: (937)222-8895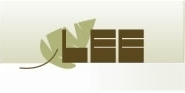 Lee Industries, Inc.
402 West 25th Street
Newton, North Carolina
28658


History
Our history is long and storied. Here's a quick synopsis: In 1969, Bill and Dottie Coley set out to manufacture quality American-made furniture that they would use in their home. So they opened a 7500 square foot factory, hired 10 people and accomplished exactly what they set out to do -- and so very much more. History - For over 40 years, Lee Industries has had a mission to create innovatively styled, high-quality home furnishings. A family-owned and operated company, we are committed to the good of our customers, our associates, our vendors, our community and our environment. Through dilligence, foresight and perseverance, we have become a leader in upholstery manufacturing with outstanding products, superb customer service and cutting edge technology. Thanks to the craftsmanship and team spirit that is the hallmark of Lee's success, every masterpiece is built with pride in the USA.

Proud sponsor of the 2012 Sting 9U Black
2011 MWOBL North Champions


Phone: (800)892-7150
Lisa L. Campbell
| | |
| --- | --- |
| | Proud sponsor of the 2012 Sting 9U squad, the 2011 MWOBL 8U Northern Division Champions! |
Masters & Associates Insurance
24 E. Linden Avenue
Miamisburg, Ohio
45342


Since 1954, Bob Masters has been committed to providing his local community with superior insurance products, resulting in the development of Masters & Associates . Over the years, Masters & Associates has welcomed its partners and evolved into an all-inclusive, client focused insurance brokerage—committed to providing Westfield, Cincinnati and all of Ohio State with the most effective coverage solutions.
As one of the area's most trusted long-standing agencies, Masters & Associates is proud to serve the varying insurance needs of Ohio individuals, families and businesses. From affordable Ohio life insurance to something as distinct as Ohio renters insurance— we strive to provide our customers with the highest quality coverage and protection they need and deserve.
At Masters & Associates we take the time to effectively recognize your unique insurance needs so that your biggest assets are protected at the most competitive rates—and most importantly, our comprehensive solutions cover a wide range of risk exposures.

Proud "Gold Sponsor" of the 2012 Sting 10U Gold Baseball Team, Thanks for the support!
mike@mastersins.com
Phone: (937)866-3361
Fax: (937)866-6277
McCane's Carpet Dry Cleaning Co., LLC
7121 Encanto
Dayton, Ohio
45424


*Carpet and Furniture Cleaning

*Oriental Rug Repair and Cleaning

*Water Damage Cleanup and Deodorizing

*UCCI Certified

Proud silver level sponsor of the 2013 Sting 10U Black Baseball Team!


amccane@woh.rr.com
Phone: (937)299-5950

MECO (The Manufacturers Equipment Company)
35 Enterprise Dr
Middletown, Ohio
45044


MECO has proudly served our customers in the brick and construction aggregates industries for over 100 years. Wire products are an integral part of our business. We make many different types of wires for various needs. This includes brick cutting wires for push up cutters, push through cutters, and reel cutters. We also make hard chrome plated wires, spring loop wires, spreader table wires, slug cutter wires, and specialty wires.

We are also the authorized manufacturers agent in North America for makers of leading edge processing equipment and refractory systems. Our experienced engineering staff adds value with disciplines in civil and structural engineering. We offer engineering services, project management, material processing components, bulk solids metering and handling systems and the required engineered structures.

MECO provides professional project management from start to finish. First, we assist you in defining the performance objectives of the new system. Next, we complete a thorough evaluation of your current bulk material handling system. Then, we design and engineer a system that will meet your performance objectives and tie into your existing equipment. Finally, we provide "ground-up" engineering for your new system, including site infrastructure, electrical systems and controls. We can take the "hassle" away from you by handling the project details - field research, system design, engineering, drawings, equipment specification, complete installation, and testing assistance. We make it easy for you!

MECO is a proud gold level sponsor of the 2014 Sting 9U team! Thank You
Info@mecoservices.com
Phone: (513)424-3573

Miami Valley Hospital-Premier Health Partners
One Wyoming Street
Dayton, Ohio
45409


Building healthier communities with others who share our commitment to provide high quality, cost-competitive health care services. Superior quality of care and compassion at a competitive price, a great place to work, and build a career.

Proud silver level sponsor of the 2013 Sting 10U team!
epsyron@mvh.org
Phone: (937)208-8000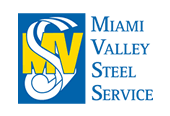 Miami Valley Steel Service, INC.
201 Fox Drive
Piqua, Ohio
45356


Miami Valley Steel Service


Miami Valley Steel Service is recognized as the industry leader when it comes to quick product turnaround to fulfill customers' steel processing requirements.

When you combine the company's quality processing services with seven in-house semi trucks to transport the finished product from our docks to customers' doors, you can rely on Miami Valley Steel Service to deliver...in more ways than one!
Miami Valley Steel Service features over 320,000 square feet in Piqua, Ohio, with over 15 state-of-the-art steel processing lines. High-volume processing capabilities and an experienced technical team make Miami Valley Steel Service the single source for blanking, cut to length, slitting, shearing, and edging services.

2012 Sting 10U Black Sponsor

info@miamivalleysteel.com
Phone: (937)773-7127
Fax: (937)773-1615

Modern Woodmen-Harold E. Zeller, FIC, LUTCF, Financial Rep.
270 Regency Ridge Drive
Suite 207
Centerville, Ohio
45459


Modern Woodmen of America is a fraternal benefit society based in Rock Island, Ill. Modern Woodmen serves more than 750,000 members nationwide, offering life insurance, annuity, investment and banking products, along with fraternal member benefits for families and their communities.

Proud sponsor of the 2011 Sting 14U Black team!


hez170@yahoo.com
Phone: (937)885-7979
Montgomery County Sheriff's Office
| | |
| --- | --- |
| | Proud sponsor of the 2013 Sting 10U team, back to back MWOBL champions! |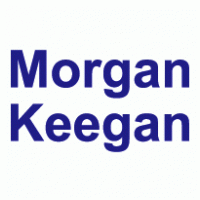 Morgan Keegan
10050 Innovation Drive
Miamisburg, Ohio
45342


About Morgan Keegan
Morgan Keegan & Company, Inc., is one of the nation's largest regional full-service brokerage and investment banking firms. Through over 300 offices in 20 states, the firm serves the diverse financial needs of individual investors, corporate and institutional clients throughout the U.S. and abroad. The Equity Capital Markets division provides research, trading and investment banking services such as corporate finance, mergers and acquisitions and private equity funding. The Fixed Income Capital Markets division is nationally recognized for its expertise in bond trading, research and underwriting. The Private Client Group division offers comprehensive wealth management services including expertise in estate and financial planning. The Investment Banking division provides comprehensive investment banking services to middle-market companies, private equity firms, venture capital funds, governmental and not-for-profit organizations throughout the U.S.

2012 Sting 10U Black Sponsor


rusty.clark@morgankeegan.com
Phone: (937)401-1900
Fax: (937)401-1901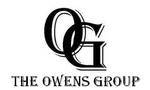 The Owens Group
7501 Paragon Road, Suite 100
Centerville, Ohio
45459


The Owens Group, a member of the National Agents Alliance is the #1 provider of mortgage protection insurance in the United States. We offer a variety of products to fit any budget and meet the changing needs of America's families. Our family of products includes mortgage protection, life insurance, disability insurance, and annuities.

Currently, not only are we offering a full set of protection plans, we are hiring new consultants. No experience is required.

The Owens Group is a "PLATINUM SPONSOR" of the 2013 Sting 11U Gold baseball team. Thanks for your support!
owensgroup@naarep.com
Phone: (937)558-5698
Pediatric Dentistry South
3924 Marshall Road
Kettering, Ohio
45429


Pediatric Dental Services

Judy A. Robison, D.D.S.

Proud sponsor of the 2012 Sting 9U Black team!
2011 MWOBL 8U Northern Division Champions
Phone: (937)293-6387

Practical Environmental Consultants
Delivering practical environmental solutions

Our credibility is built on success. PEC's recognized expertise, immediate responsiveness, and proven practical, cost-effective, and technically sound solutions are the qualities that distinguish us from other firms.

PEC is an engineering consulting firm providing services throughout the Midwest and beyond. PEC is:

• A Licensed Engineering Corporation in Illinois (No. 184-002687)
• An UST Qualified Consultant in Michigan (No. Z0233)
• A PECFA Consultant in Wisconsin (No. 240743)

Proud silver level sponsor of the 2013 Sting 9U team!

Primrose School on Yankee
10901 Yankee Street
Dayton, Ohio
45458


Primrose School on Yankee, Private Preschool and Chilcare, offering care for children between the ages of six weeks up to six years and after school care for children up to twelve years of age. Primrose School offers a balanced learning philosophy which includes language literacy, creative arts/expressions, mathematics, social studies, science/technology, physical development, health, and social interaction skills.

Proud "Gold Sponsor" of the 2012 Sting 9U Black
The 2011 MWOBL 8U Northern Division Champions
jason@primrosecenterville.com
Phone: (937)885-6100

Prudential One-Rhonda Chambal
2496 Commons Blvd.
Beavercreek, Ohio
45431


Rhonda is a realtor with Prudential One in Beavercreek. With over $12 million in sales last year, she is one of Dayton's most active agents. She specializes in military relocation, move up buyers, new construction, and luxury homes. Whether you are looking to buy or sell your home, Rhonda will use the latest technology to assist you in the process. You can count on her to respond to you promptly---no matter what your real estate question or need may be. Call or e-mail her today!

Proud sponsor of the 2012 Sting 9U Black
rhonda@rhondachambal.com
Phone: (937)776-8432
Fax: (937)688-1740
Rod-Dees Party Supply
324 N. Main St.
Miamisburg, Ohio
45342


Proud sponsor of the 2012 Sting 10U Black team!
Phone: (937)384-9150
Roosters
103 North Springboro Pk
Miamisburg, Ohio
45449


Bob and Corrine Frick hatched something special when the first Roosters opened in 1988. Bob's passion for food has always been part of his make-up, although for years he thrived as a teacher, a coach, and a trainer. So the long hours of developing sauces, recipes and taste tempting foods were a labor of love.

Corrine, who has never met a stranger, possesses a genuine hospitality toward people which is the cornerstone of Roosters culture. Outgoing, friendly, and positive attitude are essentials for a Rooster's associate.

A fun, casual joint and a proud sponsor of the 2012 Sting 8U team.


Phone: (937)433-4630
The Rose Family
| | |
| --- | --- |
| | Proud silver level sponsor of the 2013 Sting 9U team! |

Sitebound Supplies
P.O. Box 402
Gettysburg, Ohio
45328


Sitebound Supplies is a construction supplies company that takes pride in delivering quality materials to your jobsite in a timely fashion. Please visit us on the world wide web to learn more about our great company.

Proud silver level sponsor of the 2013 Sting 10U baseball team, back to back MWOBL champions!
info@sitebound.net
Phone: (937)547-1181
Fax: (937)548-8598

Stubbs-Conner Funeral Home, Inc.
185 North Main Street
Waynesville, Ohio
45068


In 1932 when Albert "Cap" and Opal Stubbs entered the funeral service profession, they promised their families that they would provide the best in funeral service for the Waynesville area. Over the course of seventy years, our goal remains the same: to provide more than is expected to all who walk through our door. We are committed to arranging a service that is most befitting to your loved one, and we strive to celebrate their life in the most meaningful way.

*Family Owned and Operated for Over 70 Years
*Three Generations Strong
*Recognized by Many Professional Organizations
*Active in the Community

Proud silver level sponsor of the 2013 Sting 9U Black team!

info@stubbsconner.com
Phone: (513)897-5966
Superior Mill Services, LLC
512 Linden Street
Carlisle, Ohio
45005


Proud sponsor of the 2012 Sting 15U Elite travel team!
Phone: (937)746-2117
Fax: (937)746-2118

Swindon Springer & Company, Inc.
4130 Gibson Drive
Tipp City, Ohio
45371


Swindon Springer & Co. CPA's was founded over twenty five years ago. Since its inception, Swindon Springer & Co. CPA's has seen the seeds for success firmly planted. They have taken root in the form of accounting services that are personally tailored to address the diverse needs of our clients. As we look to the future, Swindon Springer & Co. CPA's remains committed to its time-honored principles of personal service, professional dedication, and integrity. Equally important, the company is poised to embrace the challenges of today with customized services that best meet the needs of our clients.

Our Services:
Compilation, review and audit services
Corporate income tax preparation and planning
Individual income tax preparation and planning
Pension and profit sharing plan tax preparation
401(K) audits
Estate planning and compliance
Gift tax planning and compliance
Business valuations
Business succession planning
Accounting software implementation and support
Merger and acquisition consulting
Business profitability enhancement consulting
Projections, forecasting, and cash flow analysis
Banking consultation
Accounting system review consulting
DCAA support (assistance with accounting system setup, pricing proposals, contract audits

Proud silver level supporter of the 2014 Dayton Sting 9U Team!
adminssc@swindonspringer.com
Phone: (937)667-7771
Fax: (937)667-6872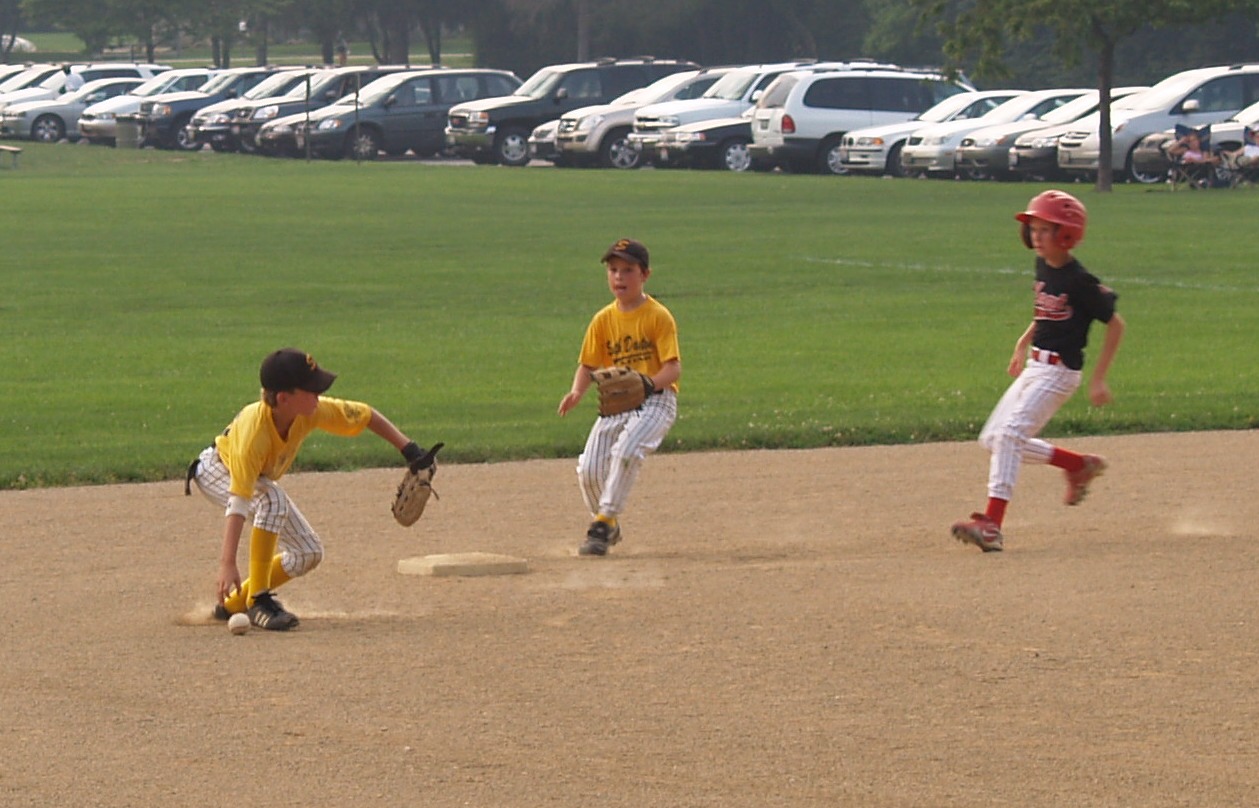 The Sharpe Family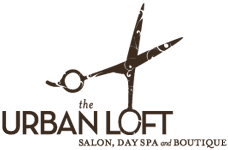 The Urban Loft
29 E. Central Ave.
Miamisburg, Ohio
45342


Salon, Day Spa, and Boutique

The Urban Loft is comprised of an experienced, talented and innovative team working together in a welcoming and friendly environment. We are located in a beautifully renovated, century old, 2-story building in downtown Miamisburg, Ohio.

Our warm hardwood floors and chic yet cozy atmosphere welcome you from the instant you walk through our door. The staff at The Urban Loft encourages you to explore what we have to offer both online and in person.

2012 Sting 10U Black Sponsor
vfarral@yahoo.com
Phone: (937)847-3989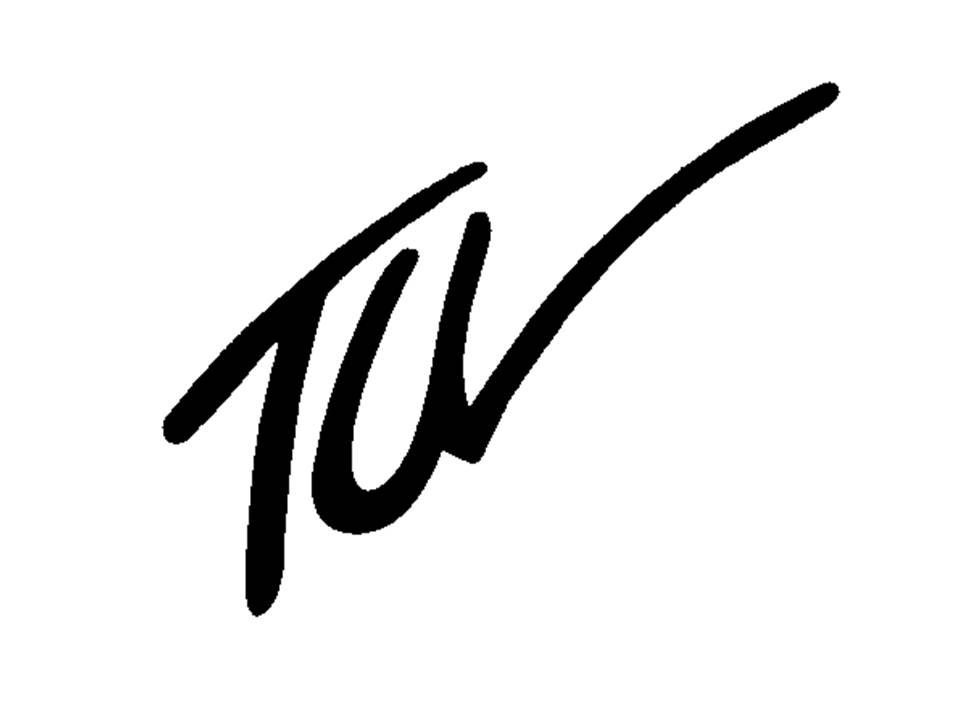 Transcription Unlimited
8713 Bayport Drive
Dayton, Ohio
45458


Transcription Unlimited LLC is a leader in providing medical transcription services to hospitals, clinics, healthcare centers and private physician groups. Our MT's are skilled in all medical specialties and we continue to have long-standing working relationships with our clientele. Our objective is to deliver affordable and accurate medical transcription service in 24 to 48 hour at competitive line rates. This improves your level of patient care by receiving a prompt return and up to date healthcare information.

Ø Transcribe directly into your EMR, no scanning, no faxing required

Ø Quick turnaround time

Ø Personal, local, client specific customer service

Ø 24-hour dictation, 7 days a week

Ø Experienced Staff

Ø Complete confidentiality

Ø State of the art digital dictation equipment

Ø Toll free number



A very proud sponsor of the 2012 Sting 9U team!
spfarrer@transcriptionunltd.com
Phone: (937)435-1227
Fax: (937)436-9019

TSS Photography
5818 Wilmington Pike #468
Dayton, Ohio
45459


The leader in sports, school, and event photography.
Exclusive professional photo provider for the South Dayton Sting Baseball Club and a 2012 Club Sponsor

Thanks Pam
stibbs@tssphotography.com
Phone: (937)684-4294
Fax: (208)692-7068