So Cal Mirage 18GOLD: My Site News
Friday, July 19
10TH ANNUAL HALLOWFEST CLASSIC 2013 EARLY BIRD SPECIAL FASTPITCH TOURNEY
10TH ANNUAL
HALLOWFEST CLASSIC 2013
"EARLY BIRD SPECIAL !"
Save $50.00 if paid before September 1, 2013
Cost: 600.00 (Special Price before 9-1-13 - 550.00)
Southern California Travelball Team So Cal Mirage will be hosting Hallowfest Classic 2013 Girls Fastpitch Tournament at Suzanne Park in Walnut October 25-27, 2013. A/B Teams 10U-16U welcome. The 14U & 16U division will be combined but may be separated depending on number of teams entered. Entry fee is $600.00. Four (4) game guarantee. Three (3) pool play games on Friday/Saturday with single elimination bracket play starting Sunday. AFA Rules will be used. There will be 1st & 2nd Place Individual Awards / 1st - 4th Team Awards.
Entry Form Below>>>>>>
Handout:
10th Annual Hallowfest Classic 2013

ANGELINE QUIOCHO - BYU
Thursday, June 2
SO CAL MIRAGE GOLD ALUMNI ATHLETES COLLEGE BALL PLAYERS
JESSICA PURCELL FITU - BYU
SO CAL MIRAGE GOLD ALUMNI ATHLETES COLLEGE PLAYERS
ANGELINE QUIOCHO BRIGHAM YOUNG UNIVERSITY - PROVO
JESSICA PURCELL FITU - BRIGHAM YOUNG UNIVERSITY - PROVO
KANANI SELESA PU'U WARREN - UNIVERSITY OF HAWAII
JENAVIEVE PURCELL - SOUTHERN UTAH UNIVERSITY
BRITANY MATLOCK - FORT VALLEY STATE UNIVERSITY

RONKEYA GARNER - FORT VALLEY STATE UNIVERSITY
NICHOLE FOX - MISSOURI VALLEY COLLEGE

JUSTINE ZARAGOZA - HOPE UNIVERSITY
DESIREE ZARAGOZA - COASTAL CAROLINA UNIVERSITY
MICHELLE EVANS - COASTAL CAROLINA UNIVERSITY
MELANIE AHUMADA - CALIFORNIA BAPTIST UNIVERSITY
HAYLEE HOCH - UNIVERSITY OF UTAH
NICOLE CARTER - UNIVERSITY OF RIVERSIDE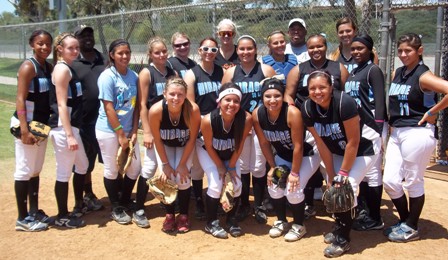 CHAMPIONS CUP 2011
Friday, February 3
CONGRATULATIONS BIG DEE!!! CHAMPIONS CUP SCHOLARSHIP WINNER
The Mike Roberts Memorial Humanitarian Award – This award is presented to the recipient who demonstrates a strong commitment to community service activities.
CONGRATULATIONS DEANNA MATLOCK ON YOUR HARD WORK AND DEDICATION, DEANNA IS A NURSING MAJOR MINOR IN SPECIAL ED
DEANNA ATTENDS MORGAN STATE UNIVERSITY
GO BEARS!!!!
The Champions Cup Scholarship Fund
The 2011 Champions Cup Scholarship Fund Winners:
Victoria Kobold
The Suzy Brazney "For Love of the Game" Award - $1,500
School – San Diego State University
Maria Sykes
The "Bruce Gomez Memorial" Award - $1,500
School – University of California, San Diego
Kayla Hensel
The "Gary Wardein/Rick Hasty Champions Cup Founders" Award - $1,500
School – University of California, San Diego
Deanna Matlock
The "Mike Roberts Memorial" Award - $1,500
School – Morgan State University, Baltimore, MD
Savannah Miller
General Award - $500
School – California Baptist University, Riverside, CA
A total of $6,500 was awarded.

JESSICA PURCELL FITU
Friday, July 9
JESSICA PURCELL FITU MAKES USA TEAM!!!
2007 GRAD OF SO CAL MIRAGE GOLD
BYU PLAYER NOW TAKES A SPOT ON THE
NATIONAL USA TEAM (CATCHER)
CONGRATULATIONS GO OUT TO OUR
PAST MIRAGE PLAYER!!!

BIG SLUGGER ANGELINE QUIOCHO
Tuesday, July 13
Angeline Quiocho Goes Pro " TENNESSEE DIAMONDS
CONGRATULATIONS GO OUT TO
2007 SO CAL MIRAGE PLAYER
ANGELINE QUIOCHO OF BYU
"ANGIE" GOES PRO AFTER A GREAT SOFTBALL
SEASON AT BYU.... TENNESSEE DIAMONDS !!!
WE LOVE YOU AND CONGRATS !!!

So Cal Mirage 12U USSSA CHAMPIONS 2011
Monday, July 25
SO CAL MIRAGE 10u USSSA WORLD SERIES CHAMPIONS!!! 2011 12U TEAM
Sunday, May 16
WE WILL MISS YOU KYLEIGH!!!
CONGRATULATIONS TO
KYLEIGH DEACY
OUR ONE AND ONLY 2010
GRADUATE GOING OFF TO
UNIVERSITY OF MARY
NORTH DAKOTA...
GOOD LUCK AND CONGRATS!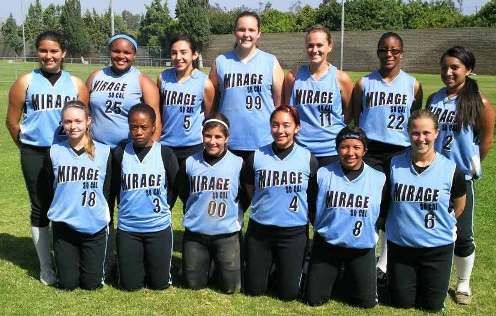 2010 SHOWCASE TEAM
Tuesday, December 15
SO CAL MIRAGE ADOPT A FAMILY CHRISTMAS PARTY
SO CAL MIRAGE HELPED THE SEDILLO FAMILY CELEBRATE THE HOLIDAY'S AT JOHNS INCREDIBLE PIZZA...AS THE HOLIDAY'S ARE HERE REMEMBER TO SUPPORT AND GIVE WHAT YOU CAN TO HELP OTHER'S ...TRY AND BRING A LITTLE JOY INTO SOMEONE'S LIFE
WE ARE FAMILY!!!

Monday, May 3
JUICE IT UP FUND-RAISER
"SCM FUND-RAISER TIME"
GET YOURS TODAY!
$10.00 BOOKS (vALUE $80.00)
TOP SELLER WINS GREAT PRIZES!

PARENTS AND PLAYERS BBQ/GAME 2009
Tuesday, November 10
So Cal Mirage Family Day...Parents VS Players Final Score 8-2
FINAL SCORE 8-2 TYLENOL VICTORY!!!
GREAT DAY ....GREAT FOOD ...GREAT FUN!!!
WE HAD A LOT OF FUN SUNDAY ...
THE GAME AND THE BBQ WAS A HIT...
PARENTS YOU PROVED TO BE A TOUGH TEAM TO BEAT ....
PARENTS OVER PLAYERS 8-2....GO TYLENOL!!!!
Monday, July 19
SO CAL MIRAGE 2011-12 Softball Sponsorship and Support PROJECT
The So Cal Mirage Softball Travel ball Team is excited about the upcoming 2011-12 season. We are ready to work hard and to give it our best! At the same time, however, we are facing the challenges and financial hardships that so many of us are experiencing.
We take pride in our successful academic accomplishments and our student athletes. We are committed to maintaining our tradition of excellence in academics and athletics, in spite of the current budget crisis affecting our schools and Sports Programs. In order to do this, we must reach out to our local community and businesses. We are striving to have every player on the team attend college and continue their education after high school. We travel to showcases and tournaments to give the players better exposure for future collegiate advancement.

We seek and pursue every scholarship opportunity and thrive for excellence from our athletes.
Handout:
SPONSORSHIP FORM
Monday, December 13
2nd Annual December to Remember Winter Jam!!!
2nd ANNUAL DECEMBER TO REMEMBER
WINTER JAM
2011 NATIONAL QUALIFIER
WALNUT-CALIFORNIA
DECEMBER 10-12 2010
Finale Finish
So Cal Cobras QUALIFIED 18/GOLD
American Pastime QUALIFIED 18/GOLD
So Cal Mirage
Kryptonite
So Cal Monsters QUALIFIED 16u
So Cal Commotion
Easton Elite
Mirage Xtreme

SO CAL MONSTERS 16U QUALIIFED
Monday, December 13
DECEMEBER TO REMEMBER TOY'S FOR TOT'S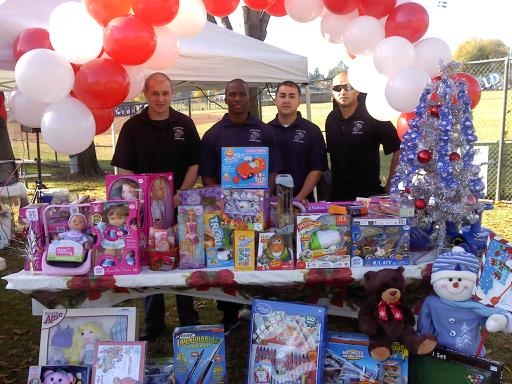 MARINES FOR TOY'S FOR TOT'S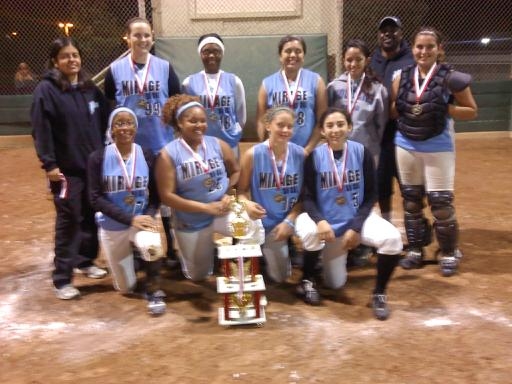 SO CAL MIRAGE GOLD 3RD PLACE

KRYTONITE 18 4TH PLACE
Monday, December 13
AFA TOY'S FOR TOT'S SO CAL MIRAGE GOLD TOURNEY 2010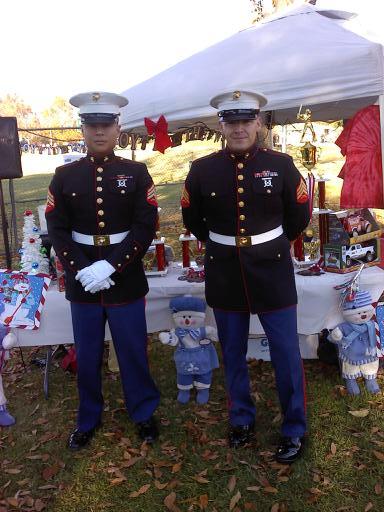 THANK YOU FOR YOUR SUPPORT THIS WEEKEND!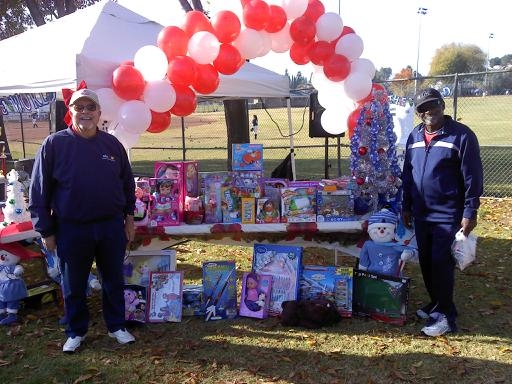 CLARENCE DAVIS CHEIF UMPIRE AND TERRY FULMER AFA DIRECTOR

Gone But Not Forgotten
Thursday, July 2
ODE TO MICHAEL JACKSON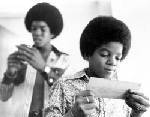 THANK YOU MJ !!!
ODE To Michael Jackson
Like a candle in the wind,
Your life came to a sudden end.
With "A Child's Heart,"
You began your start.
You brought joy to many,
But in the end, you didn't have any.
You had money, fortune, and fame,
If that's all we remember, what a shame.
Now, they all say, "I Want You Back,"
But is that all just an act?
They all said, "I'll Be There,"
I am not sure they really care.
While you were making your journey home,
Sharpton was already in front of the microphone.
Trying to bask in your glorious light,
Doing that just wasn't right.
Standing in front of the Apollo,
This stunt rang really hollow.
Grandstanding in front of the press,
My goodness, such a pathetic mess.
I thought Obama had silenced Jesse Jackson,
But, I guess he was just waiting for the next media attraction.
Come on Jesse, start being a man,
And just stay away from Neverland.
Now, Al and Jesse are fighting over the eulogy,
Not even death can bring them unity.
I am sickened by their behavior,
Yet they claim Jesus as their savior.
The media is airing all sorts of speculation,
None of it proven is my observation.
I am embarrassed by their actions,
They're just trying to use Michael Jackson.
Airing anyone who claims to have a story,
All the while, trying to diminish Michael's glory.
Why in the world is the media so hating?
I guess they're just trying to increase their ratings
Some say you lived your life "Off The Wall,"
But, who are we to make that call?
Yes, you had your eccentricities,
But that shouldn't overshadow what a man believes.
You tried to do good with your voice,
And became the people's choice.
The choice of a whole generation,
And they gave you their total adulation.
You saw a world that was not Black or White,
Because Healing the World, was worth the fight.
You challenged us to look at that "Man In The Mirror,"
So your vision of unity could become clearer.
You wanted gangs to start uniting,
Songs like "Beat It" helped them stop fighting.
You didn't have to prove you were "Bad,"
You just talked about the childhood you never had.
You were put on this earth to be a blessing to many,
Now everyone is going to be fighting for every penny,
What will be the true legacy of your life?
It's hard to see in the midst of all this strife.
You had the best friends money could buy,
Guess that's why I see no tears in their eye.
Other friends were the best you could rent,
I pray one day they'll repent.
Catherine Jackson, you are a saint
With you, Michael never had a complaint.
I hope you are surrounded with those who care,
If not, just call my name and "I'll be there!"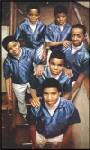 The Legend lives on in All of Us!
Friday, February 20
So Cal Mirage 2009
Believe and Achieve!!!
Training
to be
CHAMPIONS !!!!!

GET WELL SOON DAD!
Sunday, December 21
GET WELL SOON "MR WILSON " DEANNA'S GRANDPA
SO CAL MIRAGE WOULD LIKE TO WISH MR. WILSON A SPEEDY RECOVERY
OUR PRAYERS GO OUT TO DEANNA AND REGINA FOR HER DAD'S RECENT SURGERY......
MR WILSON IS A WWII VETERAN AND CONTINUES TO BE A HERO.....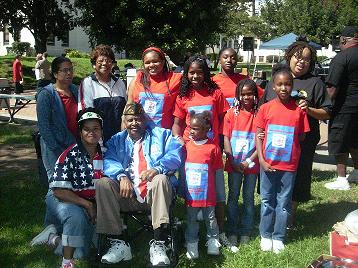 VETERANS DAY CELEBRATION FEEDING THE VETS AT THE VA HOSPITAL
Thursday, November 27
Happy Thanksgiving
A Big Thank You to the:
Ladies Auxillary VFW Troop 11087 for allowing
So Cal Mirage be apart of Thanksgiving give away to the needy famlies in our community. The Famlies selected were very thankful and enjoyed the food and goodies along with the Gift card for Food 4 less and Ralphs. Happy Thanksgiving from So Cal Mirage.....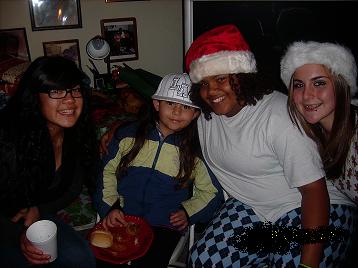 Merry Christmas And Happy New Year!!!
Monday, December 1
So Cal Mirage Adopts a Family for the Holidays
Team Mirage Goes Fun With the Hoildays!
SO CAL MIRAGE HAS ADOPTED A FAMILY FOR THE HOLIDAYS.....
THE SEDILLO FAMLIY
SO CAL MIRAGE HAS ADOPTED A FAMILY FOR THE HOLIDAYS.....
THE SEDILLO FAMLIY....

WE WOULD LIKE TO ANNOUNCE OUR ANNUAL ADOPT A FAMLIY FOR THE HOLIDAYS....
HOW WOULD YOU LIKE TO HELP A NEEDY FAMILY FOR THE HOLIDAYS?

WE ARE ACCEPTING ALL DONATIONS...FOOD, GIFTS, TOYS, GIFTCARDS, WHATEVER YOU CAN GIVE TO THIS YEARS NEEDY FAMILY.

SINGLE PARENT (MOM) KIDS AGES 8,12
ALL FEMALES WITH DISABLED AUNT

THIS FAMILY NEEDS A LITTLE CHRISTMAS CHEER RIGHT NOW IF YOU HAVE EXTRA GIFTS UNDER YOUR TREE...
GIVE US A CALL (909) 594-5362
Sunday, January 25
So Cal Mirage looking players for 14U & 18U Looking for Pitchers/Catchers ALL positions OPEN!!!
So Cal Mirage 14U & 18U TryOUTS!!!
Looking for Pitcher/ Catchers... Impact player with speed, good bat, and strong infielder/Outfielders. We are looking for a player that wants be apart of a team that begins now at 14U and ends at 18Gold PLUS Womens Open level. We are training to be Champions! Team already has berth in AFA Nationals & Triple Crown World Series. A few positions still open
SO CAL MIRAGE 14U & 18U OFFERS DEDICATED PROFESSIONAL COACHING STAFF WITH YEARS OF COACHING EXPERIENCE.
PRACTICE >>>>>
MONDAY & WEDNESDAY 6-9 SATURDAY 8-12
Practice Location >>>>>
625 Suzanne Park Walnut, Ca 91789
For more information, please contact
Regina 18U 909-594-5362
Wednesday, April 8
THANKS LADIES FOR ATTENDING OUR FUND-RAISER "AMERICA'S GOT TALENT SCREENING"

Devoted Wife, Mother, Friend
Tuesday, November 11
In Loving Memory of Brenda Marsh
In the ASA world in SoCal she wore many hats....
The softball world has lost a wonderful Mother, Wife, Friend, Leader....
Brenda Marsh
JUNIOR OLYMPICS - RECREATION
NORTHERN DISTRICT - District Commissioner
SOUTHERN CALIFORNIA PLAYERS ASSOCIATION
Treasurer/Blue Book Coordinator
________________________________________
The lord gives strength to his people
The Lord blesses his people with peace Psalm:11
In lieu of flowers the family is Honoring Brenda's

wish to have any donations sent to:


Dordt College

498 4th Avenue NE,

Sioux Center, Oowa 51250-1606

Attn: Buisness Office,

in care of Kati Marsh
Brenda's biggest wish was for Katie to complete her education
Friday, November 7
First African-American Elected President "President Elect Barack Obama 2008"
President Elect Barack Obama
So Cal Mirage Would like To
Send A
Special Blessing Out To
The First Family
"Congratulations"
Sunday, July 27
CAMP SO CAL MIRAGE SLEEPOVER
WHAT A FUN NIGHT THANKS LADIES FOR BEING ON YOUR BEST BEHAVIOR
REMEMBER WHAT HAPPENS AT CAMP MIRAGE STAYS AT CAMP MIRAGE!!:)
3 RULESTO A CAMP MIRAGE SLEEPOVER
1. NEVER FALL ASLEEP FIRST
2. BE READY TO PULL AN ALL NIGHTER
3. BE READY TO EAT AS MUCH JUNK FOOD AS YOU CAN !!!!
Saturday, June 7
Thank You Britany AKA Peachez!
Thank You Britany for Coming out and helping the lil' sisters of Mirage this weekend...your college pitching skills really helped us with our slapping and Bunting. Thanks for offering your help throughout our season. Britany is a player on our So Cal Mirage Gold team. Click on her Picture to learn more about So Cal Mirage Gold and what they are doing this summer.....
Sunday, April 27
Great Tryouts PAIGE MEDINA #11 WELCOME TO MIRAGE !!!!
Thank You -PAIGE MEDINA #11 for a great Tryout!!!... You WILL truly be an asset to SO CAL MIRAGE ...We welcome you and your family to our softball family !!!!!! Remember to set your goals high and believe in yourself and everything else will follow. Team Work is what will make us strongest....
Team So Cal Mirage thanks you for your participation in our tryouts we look forward to a great season.... we take pride in our young athletes and appreciate your efforts, hard work and dedication to the #1 sport in the world SOFTBALL!
Sunday, April 6
Long Beach State VS UCR After Game Beach Fun!!

UCR SOFTBALL GALS
Saturday, April 19
Big West Softball Here we Come!
So Cal Mirage attended a
Big West Game
CSULB VS UCR (Double Header)
Long Beach State softball team is currently ranked #15 in the nation and competes in arguably one of the best softball conferences in the nation, the Big West.
Attending a 49ers softball game is an excellent
opportunity for the young athletes to get a feel for
big-time collegiate softball where teamwork and
sportsmanship are paramount.
Wednesday, November 5
SO CAL MIRAGE 18U GOAL AND MISSION:

So Cal Mirage Women's Junior Olympic Fastpitch Softball Team is a non-profit organization founded in 2003 by Regina Matlock for the sole purpose of showcasing the best softball talent in Southern California to College Coaches and Scouts seeking to sign players on athletic scholarships. This 18u Team will play in the most prestigious Invitational Tournaments in California, Nevada, Arizona, and Utah, as well as the National Championships each year. These high level tournaments are often attended by over 150 Colleges and Universities for their recruiting purposes.

The So Cal Mirage 18u Team is a composite of girls from various middle and high schools located in Southern California. The Team practices at Suzanne Park in Walnut California during the week and on non-tournament weekends and participates in various National Qualifying Tournaments on the remaining weekends. The Coaching Staff is dedicated to helping each of their players with the fundamentals of softball while still allowwing the players to demonstrate their athletic abilities. SO CAL MIRAGE 18U OFFERS DEDICATED PROFESSIONAL COACHING STAFF WITH 25 YEARS OF COACHING EXPERIENCE.

So Cal Mirage 18u Mission Statement:
The organization's goal is to prepare the girls to go on to college life and play College Softball. We employ methods similar to what players will experience in College. We travel as a team, we eat together as a team, and we lodge together as a team. There is no I in Team!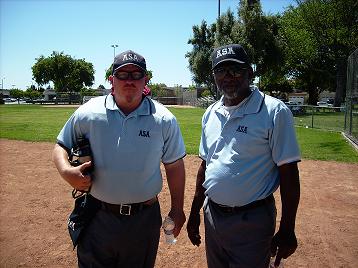 We Got The Blues !!!!!!:)
Monday, February 11
State line Fundraiser Turn Around March 29th
Thank You to all the Parents Family and Friends who supported
So Cal Mirage 14u
for our Stateline Turnaround!
What Happens in Vegas Stays in Vegas :)
WE LOOK FORWARD TO YOUR CONTINUED SUPPORT
Handout:
Turn Around to Stateline
Thursday, February 14
Great Job High School Player on a great season!!!!
Great JOB! High School Ladies !!!
Deanna and Inez - Walnut JV
San Antonio League Champs
Karlee and Samantha - San Dimas JV
Paige Medina - Arroyo JV
Welcome Back !!!!

Ruby
Wednesday, February 20
WE HAVE A MASCOT!!!!!
Move it I'm First Water in The Desert 115 Heat
DID SOMEONE SAY Lil Ruby!
>>>>>>MASCOT UPDATE !!!!
ADDITION TO OUR SO CAL MIRAGE 14U TEAM
Lil Ruby Belongs to the Delgadillo Family!!!!
WELCOME RUBY... TO OUR MIRAGE FAMLIY!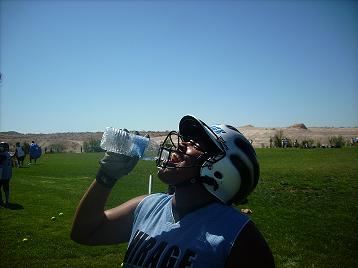 Dee!!!
Sunday, December 7
SO CAL MIRAGE HOLIDAY PARTY DECEMBER 19TH
DON'T MISS OUR SO CAL MIRAGE HOLIDAY PARTY DECEMBER 19TH