Stanton Newport Little League: SNLL Sponsors
Alpha Pizza
1402 E Newport Pike
Wilmington, Delaware
19804



Phone: (302) 995-1331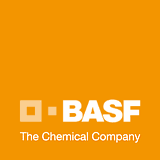 BASF - Newport Plant
205 South James Street
Newport, Delaware
19804


BASF is the world's leading chemical company – The Chemical Company.
With about 111,000 employees, six Verbund sites and close to 370 production sites worldwide we serve customers and partners in almost all countries of the world.
Bath, Kitchen & Tile Center
103 Greenbank Road
Wilmington, Delaware
19808


Since 1963, one thing has set Bath, Kitchen and Tile Center apart from all of our competitors - and that's our concept to completion frame of mind. An impressive room depends just as much on intelligent design and good installation as it does on quality products, which is why we are there with you every step of the way. We help you come up with a design that meets your needs, choose products that fit your budget, and manage the construction and installation phase so the process is as stress-free for you as possible.
Phone: 800-400-4215

Champion Trophies
3421 Kirkwood Hwy
Wilmington, Delaware
19808


Any Award for Any Occasion
*On-site Crystal Etching & Engraving
*Rush Service Available
*Huge Showroom with Hundreds of Samples
*Free Local Delivery
And Much Much More...
Don't See What You're Looking For??
Our experienced staff are here to help!
championtrophiesinc@yahoo.com
Phone: (302) 999-9661

Charles Wallace Insurance
1906 Newport Gap Pike
Wilmington, Delaware
19808


In business for over 30 years, Charles Wallace offers insurance for individuals as well as businesses.
Notary Public.
wallacc8@nationwide.com
Phone: 302-998-1412
Fax: 302-998-2509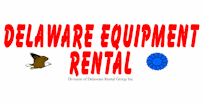 Delaware Equipment Rental
1001 Greenbank Rd.
Wilmington, Delaware
19808


Delaware Equipment Rental in Wilmington, DE & Middletown, DE has proudly served Homeowners, Contractors and Industrial Tool renters in Northern Delaware and surrounding areas since 1978. We have a wide variety of rental equipment for the Do-It-Yourselfer and for the Professional contractor. We also service and repair equipment, sell boxes and moving supplies, refill propane tanks, rent U-Haul Trucks and Trailers, and much more.

Call the experts at Delaware Equipment Rental and let our staff with over 40 years rental experience help you, our customer, make a reservation or inquire about our other services.
Phone: (302) 995-5684
Fax: (302) 995-5686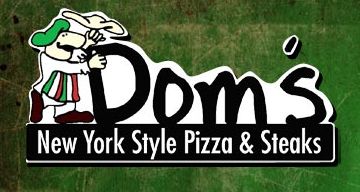 Dom's New York Style Pizza & Steaks
224 West Market Street
Newport, Delaware
19804


Dom's Pizza & Steaks first opened in July of 2005. Our focus as a full service pizzeria and caterer is to deliver the highest quality of food at a price that's right for you. We offer a full array of true N.Y. style pizza ranging from the classic plain cheese, to many supreme pizzas and even gourmet white pizza. Surely you will find a slice to delight your tastebuds here at Dom's Pizza. We also serve a variety of cold and hot sub sandwiches, Philadelphia-style cheesesteaks, pasta, salads, and strombolis. So stop by Dom's Pizza and grab a bite to eat and let us know how we're doing.
Phone: (302)998-7154

Ferris Home Improvements
2406 Mccawber Dr
Wilmington, Delaware
19808


Our Wilmington DE team offers a wide variety of exterior and interior services to renovate your home or business that can add beauty, function, and value to your investment. Whether you're looking for a refreshing update or a dramatic overhaul, our experienced craftsmen can help you plan your project within your budget and timeline to deliver a finished product that significantly improves the comfort, appeal, and value of your home or business.

With over forty years of construction experience, the Ferris Home Improvements crew brings much more than skill to your home improvement project--they also bring substantial pride to their craftsmanship.

Call us today for a FREE ESTIMATE.
Phone: (302)293-3871
Fax: (302)384-8337

Geico - Local Office
4541 Robert W Kirkwood Hwy
Wilmington, Delaware
19808


Serving many of the insurance needs of customers all over Wilmington including Bear, Coatesville, Elkton, Elsmere, Honey Brook, Middletown, Newark, Oxford, West Chester, West Grove, Yorklyn, and many more.
jscharp@geico.com
Phone: (302) 998-9192
Fax: (302) 998-8997

Harvey Hanna & Associates, Inc
29 East Commons Boulevard
Suite 100
New Castle, Delaware
19720


For all your commercial and industrial real estate needs

info@harveyhanna.com
Phone: 302-323-9300

JEM Home Improvements
340 B And O Ln
Wilmington, Delaware
19804


Your home is probably the most important and valuable asset you own. So when you make the decision to remodel it, hire one of the best contractors in the business! With over 25 years of experience in residential remodeling, we have the necessary skills and knowledge that will ensure you get the best possible results.

It is our goal to give you quality workmanship at a reasonable price, and to finish each project on time and on budget. So when you're ready to get that home improvement job done, call us @302-229-0578 for a free, no pressure consultation and estimate.

JEM Home Improvements, LLC is fully insured and licensed with The State of Delaware and New Castle County.
johnmilleriii@comcast.net
Phone: 302-229-0578
Fax: 302-444-6620

Kelly's Sports
897 South Matlack St
West Chester, Pennsylvania
19382


Kelly's Sports is a family owned, full-service sporting goods business that started in West Chester, PA in 1972. Kelly's started in the Parkway Shopping Center, but moved to our current location in 1986. In 2008, Kelly's Sports opened a second location in the High Point Commons Shopping Center in Harrisburg, PA.

Kelly's Sports is a full service retail sporting goods store and a Team Sports Dealer. Sporting Goods Dealer Magazine named us as one of the Top 10 Dealers in the Nation. Our online store is an extension of our current brick-and-mortar retail division. We offer quality products with superior service...that's what sets us apart from the competition.
service@kellyssports.com
Phone: 800-677-6787
Lifetouch Sports Portraits
| | |
| --- | --- |
| | Lifetouch Sports and Special Events believe that quality portraits inspire team spirit and personal pride. We photograph more than 20 million students and athletes each year. With our dedication to service and photographic professionalism, we provide an efficient Picture Day, excellent portrait quality, easy product ordering and timely delivery. |

M & T Bank - Newport
100 N James Street
Newport, Delaware
19804


A responsive bank that understands what's important.

M&T bank offers a wide array of financial solutions for your personal, business and commercial banking needs in Newport. We are designed to accommodate the way you bank today, while helping you build financial security for the future. We look forward to working with you to find the right solutions for your situation.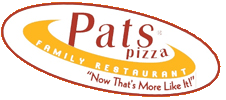 Pat's Pizzeria - Stanton
2008 W Newport Pike
Stanton, Delaware
19804


Since 1974, we remain dedicated to the same key principles that our company was founded upon - those of quality, freshness and service.

We are 100% committed to serving our communities, both small and large, by partaking in fundraisers and supporting our local organizations, athletic teams and schools.

Pat's Pizza - "Now That's More Like It!"
Phone: 302-992-0212

Precision Homes & Remodeling Group
Precision Homes and Remodeling Group, LLC has over 30 years of experience building and remodeling homes. Our clients include residential and commercial customers throughout the Delaware Valley. We take pride in our complete process that informs and educates our clients on all of the available options to consider for your renovation We are known for quality craftsmanship and our ability to meet client schedules. We have earned a reputation for integrity and high quality workmanship. Our essence is the client relationship and the education development of a custom renovation project that encompasses your remodeling vision. We do what others can't.
info@precisionhomes.net
Phone: (302)998-2596
Ralph A. Cicconi, Inc.
112 Water Street
Newport, Delaware
19804


Providing Quality Screened Topsoil, Hardwood Mulch, Black Mulch

Phone: 302-998-5548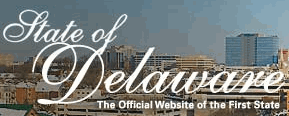 Representative Bob Gilligan
820 N. French Street
Carvel State Office Building
Wilmington, Delaware
19801


Proud Representative for State Representative District 19
Robert.Gilligan@state.de.us
Phone: (302) 577-8476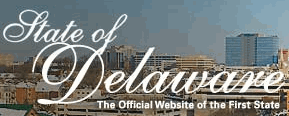 Senator Karen Peterson
820 N. French Street
Carvel State Office Building
Wilmington, Delaware
19801


Proud Senator for State Senatorial District 9
Karen.Peterson@state.de.us
Phone: (302) 999-7522

Shone Lumber
634 Stanton Christiana Rd
Newark, Delaware
19713


For all your lumber, building materials and home improvement needs


Suburban Lawn & Equipment
1950 W. Newport Pike
Wilmington, Delaware
19804


Serving New Castle County since 1981
Family Owned and Operated
Sales, Service, Parts for both Commercial and Residential power equipment
All work is Guaranteed
In January 2010 we consolidated both locations, our original location on Naamans Road, to 2000 W. Newport Pike Wilmington, DE 19804
We expanded this location to provide faster more efficient services, better parking and a facility dedicated to our professional cutting companies
We also have expanded that facility to accommodate the sales and installation of BOSS snow plows a leader in snow removal equipment
We also sell and service the SNOW EX product line with a large selection of salt and sand spreaders.
We are authorized to service most engine types, Honda, Kawasaki, Kohler, Briggs & Stratton, Subaru, Tecumseh, & Cub Cadet
Sublawneq@aol.com
Phone: 302-998-7700

TD Bank
2035 Limestone Road
Wilmington, Delaware
19808


TD Bank, America's Most Convenient Bank®, is one of the 10 largest banks in the U.S., and provides customers with a full range of financial products and services at thousands of convenient locations and ATMs from Maine to Florida and several branches in Delaware.
Phone: 302-472-3111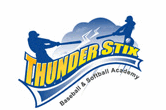 Thunder Stix Baseball & Softball Academy
4060 N Dupont Hwy
New Castle, Delaware
19720


Thunder Stix Baseball & Softball Academy is Delaware's premier batting cage and indoor training facility.

We focus on making every player the best they can be from batting, fielding and pitching. Our state-of-the-art facility is equipped with 8 Jugs pitching machines capable of throwing from 40 to 70 MPH. Thunder Stix also has 4 netted training tunnels where players can practice pitching, hitting and fielding.

Need a pitching or hitting lesson? No problem! Just call to schedule an appointment for your private or group instructional needs.
Phone: (302)384-6589
Wilmington Postal Federal Credit Union
6 Lynam Street
Wilmington, Delaware
19804


A not for profit, member owned financial institution now open to anyone living in Westview/ Tuxedo Park.
info@wilmingtonpostalcu.com
Phone: (302)633-6480