SNFA Southeast: Welcome
Wednesday, August 6
SNFA Southeast Girls Softball... Thanks for stopping by...

Welcome to the SNFA Southeast website - the place for all things SNFA Southeast.
Online Registration is now closed for Fall 2014! Teams have been locked.
---
Fall Registrations are still being accepted online for 14U players only!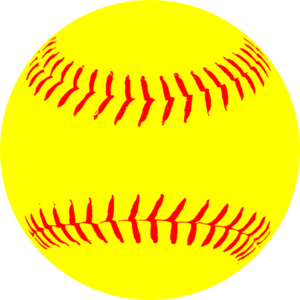 Important Dates
Saturday, August 16th
10am Coach & Managers Meeting
(For New & Returning Coaches)
*Coffee & Donuts will be served
Week of August 18th
Practice starts for all ages
*Players will be contacted by Coach or
Team manager with details and field location
---
---
Suggestions for the league?
We'd love to hear from you. Email us at SNFAse@gmail.com
---
Interested in Coaching? It IS a big deal!
We ask that all new and returning coaches & volunteers fill out a Coach Interest Form, which is located in the Documents section under 'SNFA SE League Forms'. Please email your form to the league President. All coaches will be voted on & approved by the Board. By filling out this Interest Form, you are also agreeing to fulfilling all responsibilities that define a SNFA Southeast Coach.
Please note: SNFA Southeast requires all coaches to be ASA Certified.
---
Volunteer!
Do you have a few hours to spare?
Your girls could use your help!

TEAM MOMS FIELD MAINTENANCE SPONSORS TEAM MANAGERS UNIFORMS SCORE KEEPERS (tutorial)
Contact the SNFA Southeast Board for more information or to volunteer!
---
Interested in Sponsoring a Team? We'd love to add your business logo or name to our team banners, jerseys or batting helmets with your sponsorship!
Please contact our league President
---
Fall Practices Locations
2014 Fall practice location is Silverado Ranch Park . TImes have been selected by the Commissioner and the SNFA Southeast board. If you have any questions, please contact your coach. Practices will begin the week of August 25th.
---
Have you got exciting SNFA Southeast news to share? We'd love to post it to the website! Send us an email about upcoming softball events in the Las Vegas Valley, Tournaments, community events or fun ways that we can represent our league and we'll post them here on the site!
Check back for more updates!

*Thank you to all of our sponsors! Your generosity and continued support helps to make our teams successful!
Take Me Out to the Ball Game
Sunday, December 15
(Important read before buying a bat) Link to ASA NON-Approved bat list
This is a link to the ASA's NON-Approved bat list last updated 2013. None of the listed bats will be ...