SMYBB: Welcome
Handout:
2013 Summer Clinics
---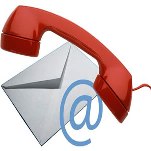 Need to Contact SMYBB?
NEW Telephone number: 877-44-SMYBB (877-447-6922)
---
---
SMYBB Shooting Stars
Special Needs Basketball
If you would like more information, please contact Coach Rick at 760 598-8090 or email coachrick@smybbshootingstars.com.


Season runs from mid November - January
Special Needs Players ages 5 - 22 yrs of age
All games played on Sunday afternoons at Corky Smith Gym
If you have any interest in joining the SMYBB Board for the 2013-2014 season, please contact Lara Kahler at
president.smybb@gmail.com
.