SMYBB: Welcome
Picture Day Saturday, December 15, 2018
Please check in at the customer service table to turn in paperwork, have questions answered, and make payment.
Please have your team arrive 15 minutes before your team's picture time in full uniform and with order forms already filled out.
Included in registration fees are:
1- composite memory mate (which has team pic and pic of player on one sheet)
1-3" button
4-wallet photos
We gladly accept cash, check, or credit card (American Express, Visa, Discover or Master Card
If you have any questions please call: PBM Images (619) 482-2068. PBM Images Staff may be taking 10 min breaks & 30 min. meal periods when applicable.
Go to "PICTURE SCHEDULE" tab for complete schedule
REGISTRATION IS NOW CLOSED
If you need to update your account or make a payment please CLICK HERE.
---
Sign up today for And1 Academy's Winter Basketball Clinic
Date: January 7th-11th
Times: 1:00pm-4:00pm at Corky Smith Gym (274 Pico Ave)
Dowload flyer below or go to www.and1academy.com to register!
Handout:
And1 Basketball Clinics
---
A SPECIAL MESSAGE FROM GOLDEN STATE WARRIORS STAR, STEPH CURRY
click video link below for message from Steph Curry
Steph Curry-SMYBB
---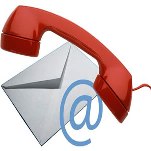 Need to Contact SMYBB?
(760) 580-2661

PO Box 2386, San Marcos, CA 92079-2386