Salt Lake Old Boys Soccer Club: Welcome
Salt Lake Old Boys: Don't let the name fool you!
Establish in 1994 the Salt Lake Old Boys was the idea of two brothers, DJ and Pablo Martinez. The goal was to find a way to get a little exercise and have fun doing it. Since then the team has grown to be quite the successful club. The Salt Lake Old Boys are affiliated with the Utah Soccer Association, and have earned and received various awards and cup's over the years. Our success has spawned some players who have created successful teams of their own, all of which we enjoy competing against. Our humble idea of staying in shape, has become a labor of love and now includes 3 outdoor teams and 1 indoor team all part of the Salt Lake Old Boys Soccer Club. Our driving force remains the same: Play hard and have fun.
Saturday, May 9
Important Update - Please Read
This just in from league office:
All Games Still Being Played Saturday, May 9, 2015 As of 10:00 a.m., Saturday, May 9, 2015 all games are scheduled to be played. Any postponement of a particular game shall be a decision made by the referee crew at game time or by a staff member in charge of the facility.
Wednesday, May 6
RAIN, RAIN, RAIN
Just an FYI - unless you hear from me or a team manager, you must show up to our scheduled games regardless of weather. Only the ref can call the game off IF the league doesn't do so before hand. If the league decides to call off a game due to weather they will usually send me an email and if I'm near a computer and not busy at work I will forward the email to everyone I will also put a note here on our website.
If we fail to show up and the league did not call off a game it will go down as a forfeit, which includes a team fee that must be paid prior to our next game or we will not be allowed to play the next game or any following game until that fee is paid.
As I've said before, it is you responsibility to check this website often and especially the day before and day of the game for last minute updates.
See you this weekend, bring your 6 studs and rain ponchos.
Pablo Martinez
Monday, March 30
Important Updates!!!
Just a reminder that tomorrow 3/31, is the last day to take advantage of the 4 equal payment plan for player registration. After tomorrow the payment plan drops to only 3 equal payments.
This coming Saturday 4/4 we will not be holding practice/scrimmage. However, the following week 4/11, i'm working on having a scrimmage against a Colombian team that we scrimmaged last year.That will be Saturday 4/11. Time and place to be anounced.
Start of season is scheduled to start the weekend of April 18th.
Tuesday, March 10
For Sale!
I have some cleats for sale for very cheap. They are sizes 7 and 7.5 (men's). These will most likely fit you kids. If interested please call Pablo 801-828-5624
Thursday, February 26
League Update
I just received confirmation from league office that they want to start the season the weekend of April 18th, given all teams are registered.
So please get registered or let me know if you don't plan on playing so I can start filling roster spots. I've received a lot of interest from new players and I'm holding on to see what our rosters look like with returning players but if I continue not receiving responses from many of my players (yes or no) I'm going to start filling those spots.
Tuesday, February 17
SLOB Updates
2015 Registration is now open. Please get registered ASAP so we can start on time this year. Payment of Fee's is currently being offered in equal payment plans of 5, 4, 3, 2 and 1 for your convenience but remember as we get closer to the actual start date the payment plans start to disappear.
I've also received some interest in starting a D4 team for less experienced players. If you have interest in playing in this division or have friend who are please send me their info. I need to have at least 14 players to start another team.
I've also had a few players ask me about ordering more SWAG. I looked at hoodies and this is the break down. If I order 6 hoodies (minimum order allowed) price is approx. $40.01 each, 10 hoodies = $30.59 each, 15 hoodies =$26.15, 20 hoodies = $24.00 and 25 hoodies = $22.70. We can always order more T's as well. If anyone is interested please let me know.
Tuesday, February 17
Newest SLOB member
Newest SLOB Member
We would like to introduce the newest member to Herring and Salt Lake Old Boys FC family. She was borne to Jessica and Josh Herring, her name is Amelia Cathy Jo Herring born on Friday Feb 6 @ 11:17 AM. She weighed in at 6 lbs 11 oz.
Tuesday, April 22
20th Anniversary T's
For those of you who visit this website and did not recieve my email, we will be ordering 20th anniversary T's to celebrate 20 years of hard play and fun. Get your piece of Old Boy history and order now. If interested please email Pablo at pslob21@comcast.net and request an email with all the details.
Friday, April 11
Congrats to last years D3 Team - Division Champions and Challenge Cup Champions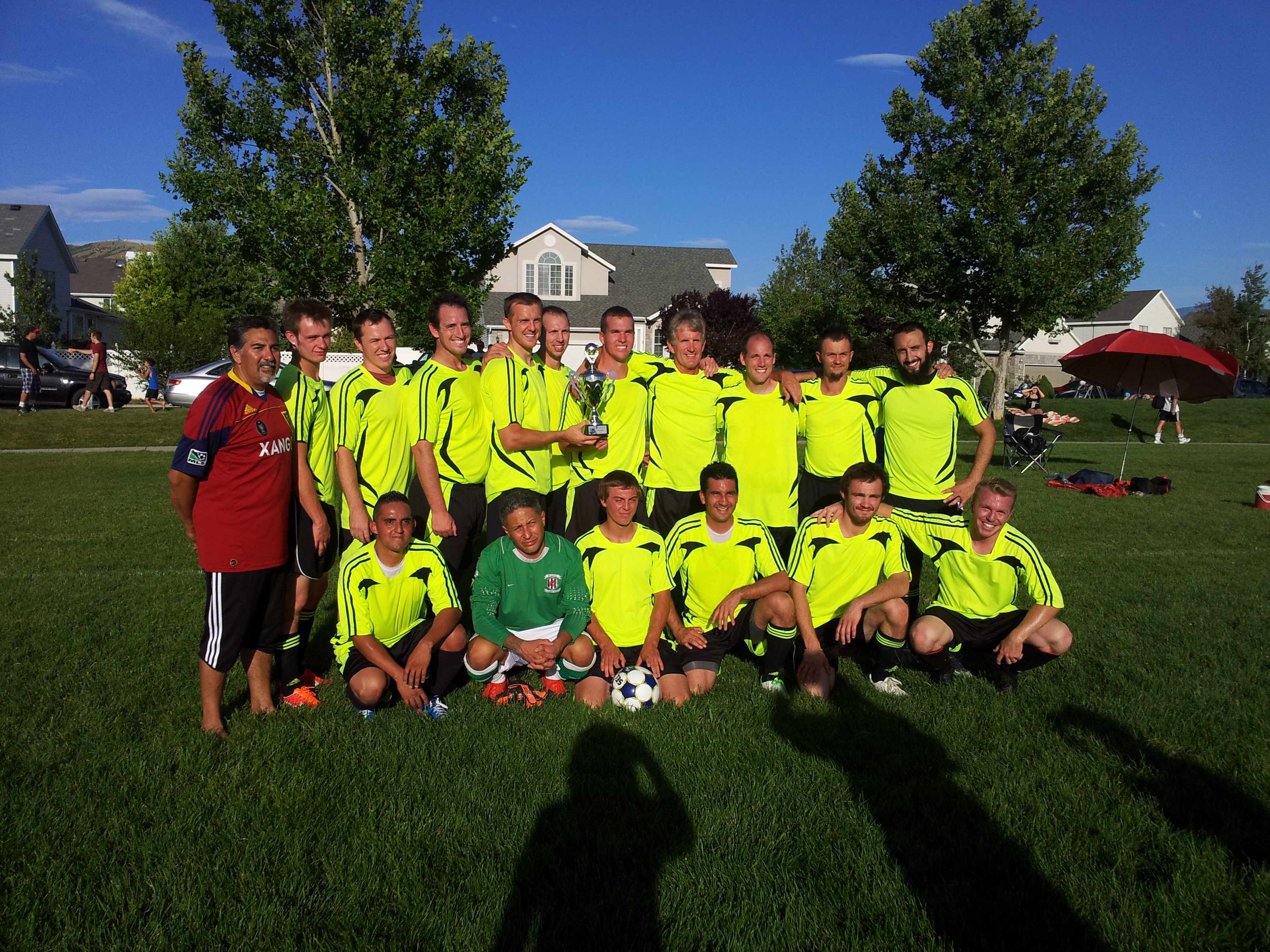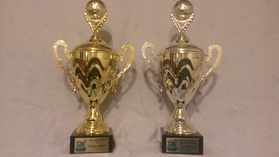 2013
Thursday, April 10
We're Almost Legal!
SALT LAKE OLD BOYS
turns
20 years old
this year!! Thinking we can have a big celebration this summer to celebrate. I'm open to any ideas on how to pull this off. Like take donations, byo food/beverage, just players, players +1, players + families, past players (w/a few exceptions), and all kinds of questions. Please think this through and get back with me or if there is anyone out there who is good with organizing something like this let me know.
Tuesday, March 4
2014 Online Registration Instructions
I finally got access to the website and will be registering our D4, D2 and possible O-35 teams so that the rest of you can start registering.
The break down for fees is as fallows:
D2 = $250 D4 and O-35 = $243 If you register for either one of our D2 or D4 teams and then register for our O-35 as a second team that second registration will only be a total $150. These are total fees including, registration, ref, and team Yes, the higher divisions pay more in referee fees. This is an Utah Soccer Association imposed fee, not a club imposed fee. The only fee we have control over as a club is the club fee. As I mentioned earlier this helps pay for our website and supplies and because the D2 team is required to pay more in ref fees I am charging them less in team fees to try and make it a bit more even. Not completely even but a bit more even.
Please remember the earlier you register the easier it will be to pay. If registered by end of Feb (this friday 2/28) you can break the cost down into 5 payments, in March = 4 payments, April = 3 payments, May = 2 payments, June = in full. Now this new system is kind of confusing especially after getting used to the old system.
1) go to Utahsoccer.org and click on the Red Button on the bottom that reads "Register to a team" this will give you access to written instruction on how to register, (they were still a bit confusing for me so I'm listing bellow some steps that might help)
2)you will then need to return the the leagues website utahsoccer.org and click on the Yellow button that reads "Rigester/Login" and this will take you to the new system named League Man
3) You will need to log in using the email you used in the previous system (if you don't remember that email, I do have access the old system and can look it up for you, otherwise create a new account)
4) the fist time you attempt to log in it will ask for a password, you may use anything you want like "firsttime" because after logging in the first time it will require a password reset. At least for me it sent a new temporary password to the email I just used to login with. I then had to return to the the login page, enter the email again and the new temporary password.
5)Once logged in with the new/temp password put your cursor on the "profile" tab which is the second from the right then cursor over "account" and then CLICK on "edit" here you must change your password to something you will always remember. HINT- for "current" password use the new/temporary password you were assigned in the email. On this page you will also need to enter all you info as instructed in the downloaded instructions, such as US citizenship, country of birth, and so on. Then of course, click on update at bottom left.
6)Go back to "profile" tab then "account" and then click on "edit my picture". If you were smart and saved your pictures from last years registration, this will be quick, otherwise you'll have to start from scratch and take a head and shoulder shot of yourself and save it to your computer. PLEASE remember, NO hats, and NO sunglasses.
7)Registration to a team and paying for your registration - These instructions are pretty clear on the previously downloaded instruction from the league website. If you have question please contact me and I may be able to help.
8)Players I'm expecting to register as part of D2 are those players I've already spoken to. With these players I currently have enough players to field team of 11 players but I still would like at least 3,4 or even more for subs.
So I'm asking everyone to please keep asking and looking around for some quality players. I'm also looking for more O-35 / O-40 and D4 players. so please talk to everyone you know. I will be out of town starting Friday returning on Monday so if you need my help I will be available tonight through Thursday evening I hope this all helps. I will be posting it to our website so you can access it there and share it with your friends.