Spring Klein Girls Softball League: Welcome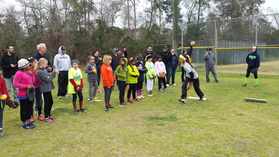 SKGSL 10U Pitching Clinic
In order to better serve our player/parents you will see many changes to our website and registration over the next few weeks. We have a new registration server which does mean you will have to enter new information during the registration process. When you click on the register here link below you will need to register for new account on our new registration page.
These Changes will help us communicate with all our players/parents better - as well as improve league/team organization
---
---
---
Key Changes include:
6U - We will no longer use the Tee in 6u
8u - 8u will draft in the spring like 10u,12u,14/18u
10u - Straight ASA with exception of run rule per inning, no more coach pitch or overthrow special playing rules.
For specific questions please contact your age group commissioner
---
Click here
or go to our Game Camera page to watch your Star play ball.
Currect live game feeds as well as archived games are available for viewing so you can see that home run replay anytime!!!!!