Azalea Park Panthers: Pop Warner Football & Cheerleading: Welcome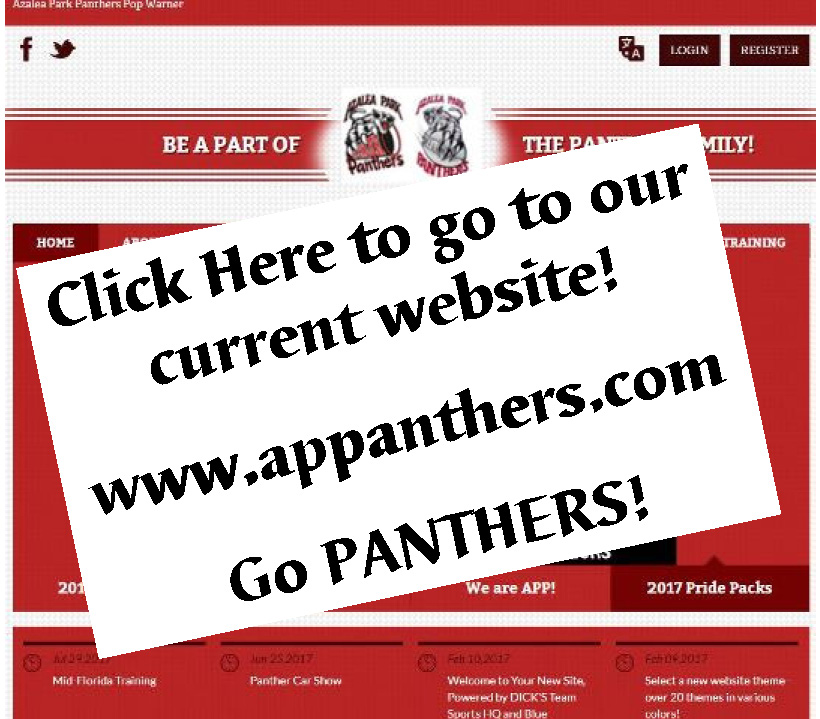 To our Current Website!
WELCOME to the 2017 Panther Season!
Azalea Park Panthers Football, Inc.
Football and Cheerleading
P.O. Box 721026
, Orlando, FL 32872
501 (c)(3) Non-Profit Organization
Federal Tax ID#: 23-1582287
Federal Group Tax Exempt ID#: 9183
Azalea Park Panthers mission is to build and develop the fundamentals of sportsmanship, good health and fitness, courage and respect through our sports program; while placing equal emphasis on the importance of academic progress for each child. To promote discipline, commitment and teamwork, love and respect of family, while preparing a stepping stone in the lives of children that pass through our program. Helping them become hard working members of our community.
Contact Us:
Call Us: 407-490-2348
Email Us: Anne, Anne
Thank you to Colonial High School! The home of Azalea Park Panther Pop Warner for practices and home games.
APP Practices at Colonial High School's Football Practice field, 215 Randia Dr, Orlando, FL.
APP Home Games are at Colonial High School's Football Stadium, 199 Areca Ave, Orlando, FL.


"I just supported my favorite charity at AmazonSmile. I shop. Amazon gives. When you shop at AmazonSmile, Amazon donates 0.5% of the purchase price to the charitable organization of your choice ...
AZALEA PARK PANTHERS!
---
If you live in the Colonial High School (or University, Oak Ridge or Lake Nona High School) District,
Azalea Park Panthers Pop Warner is your Pop Warner!
Not sure of what High School you are zoned for, please visit:
Email your scanned Final Report card to APP.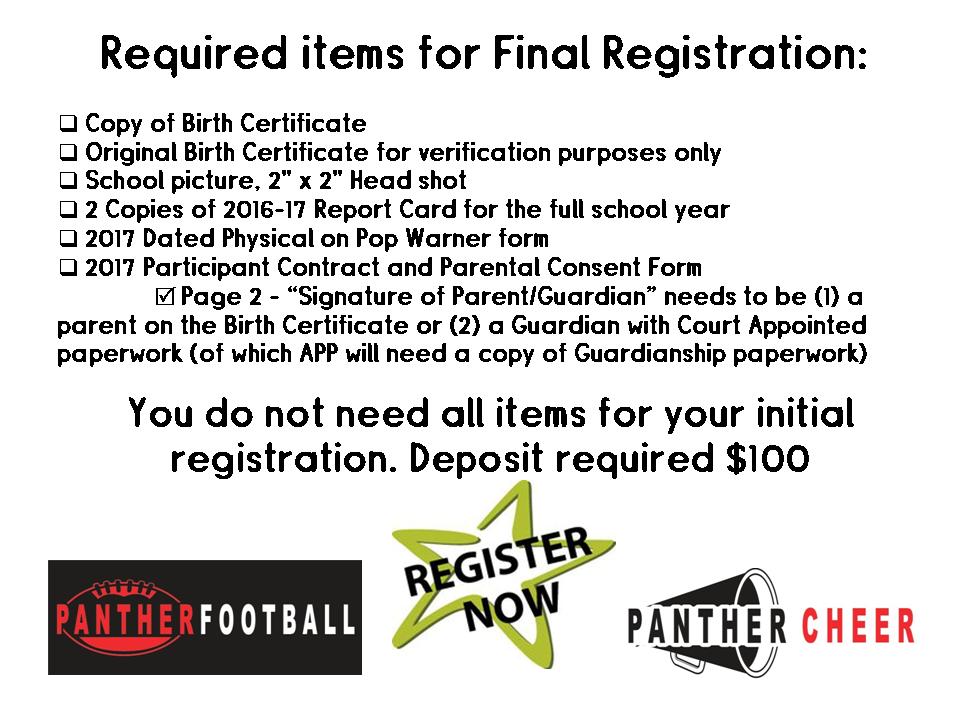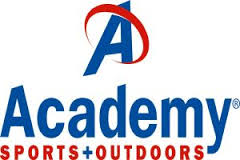 Thank-you to our 2016 Season Sponsor ... Academy Sports!
Academy Sports
11955 E. Colonial Dr
Orlando, Florida 32826
(407) 243-2000
Store Hours:
Sun. 9:30am-9:30pm
Mon.-Thurs. 8:30am-9:30pm
Fri. 8:30am-10:00pm
Sat. 8am-10pm
Pop Warner Age-Weight Schematic
| | | | | | | |
| --- | --- | --- | --- | --- | --- | --- |
| Age as of 7/31 | Tiny Mites | Mitey Mites | Jr. Pee Wee | Pee Wee | Jr. Midget | *Unlimited* |
| 5 years old | 35-75 lbs | | | | | |
| 6 years old | 35-75 lbs | | | | | |
| 7 years old | 35-75 lbs | 45-100 lbs | | | | |
| 8 years old | | 45-100 lbs | 60-115 lbs | | | |
| 9 years old | | 45-100 lbs | 60-115 lbs | 75-130 lbs | | |
| 10 years old | | | 60-115 lbs | 75-130 lbs | 90-155 lbs | |
| 11 years old | | | 60-95 lbs | 75-130 lbs | 90-155 lbs | Cheer |
| 12 years old | | | | 75-110 lbs | 90-155 lbs | 105 + lbs |
| 13 years old | | | | | 90-135 lbs | 105 + lbs |
| 14 years old | | | | | | 105 +lbs |
| 15 years old | | | | | | Cheer |
| New for 2015 | | New MAX 2015 | New MAX 2015 | New MAX 2015 | New MAX 2015 | |
| New for 2016 | | New MIN 2016 | New MIN 2016 | New MIN 2016 | New MIN 2016 | |