Sidewinder Little League: Sponsors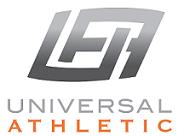 Universal Athletic
14131 North Rio Vista Blvd.
Peoria, Arizona
85381


Our official supplier for apparel, equipment and supplies. Every SWLL family will receive a 10% discount and Board Members will receive a 20% discount (some restrictions apply, see store for details)
jbarnes@universalathletic.com
Phone: 623-878-1900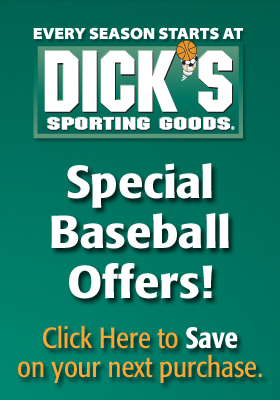 Dick's Sporting Goods
8550 S. Emerald Dr.
Tempe, Arizona
85284


DICK'S Sporting Goods has donated 50 equipments bags to SWLL for Spring 2010 season. They've donated gift cards for our Opening Day Ceremony in February 2010 as well as Fall Ball awards for 3 players on each team. Contact...Agustin Pineyrua, Community Marketing Manager, Phoenix




agustin.pineyrua@dcsg.com
Phone: 800-690-7655 x 4703

Cigna Medical Group Care Today
Cigna Medical Group Care Today is a BRAND NEW sponsor for SWLL. They sponsored 8 teams this upcoming Spring 2010 season.

Convenient & Affordable Medical Care from Cigna Medical Group

CareToday is your convenient and affordable resource for fast, unscheduled treatment of common illnesses.
* Shorter wait times
* Most visits take 10 to 15 minutes
* CIGNA members pay their office co-pay or co-insurance
* Most visits just $59 plus any lab work (approximately $10)
* Our convenient locations are open seven days a week and most holidays (closed Thanksgiving and Christmas).
* Cigna Medical Group has been caring for patients in Arizona since 1968. We had over 600,000 patient visits last year alone!
* We welcome certain types of other insurance and all walk-in business
* A variety of quick health care needs
Our Medical Practitioners
All of our services are provided by highly qualified nurse practitioners and physician assistants under the supervision of a CareToday's Medical Director.

kristi.thomason@cigna.com
Phone: 602-371-2699
Fax: 602-371-2370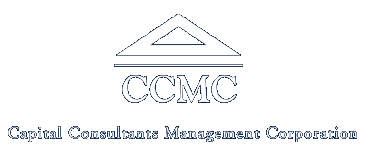 Capital Consultants Management Corporation
8360 E. Via de Ventura, Suite L100
Scottdale, Arizona
85258


Since 1973, CCMC has been serving residents and developers with a unique approach to community management. By operating from a community perspective, we are continuously incorporating innovative solutions that provide both financial and social benefits to our residents.. More than 100,000 residents at 120+ communities across the Southern and Southwestern United States trust us to manage their investments - and we take that job seriously.
Today the firm maintains regional offices in Phoenix, Dallas and Las Vegas with additional operations in Tucson, Salt lake City, Santa Fe, Denver, Orlando, Tallahassee and St. George (UT).
Currently Capital Consultants Management Corporation manages over 130 communities.
bpark@ccmcnet.com
Phone: 480-921-7500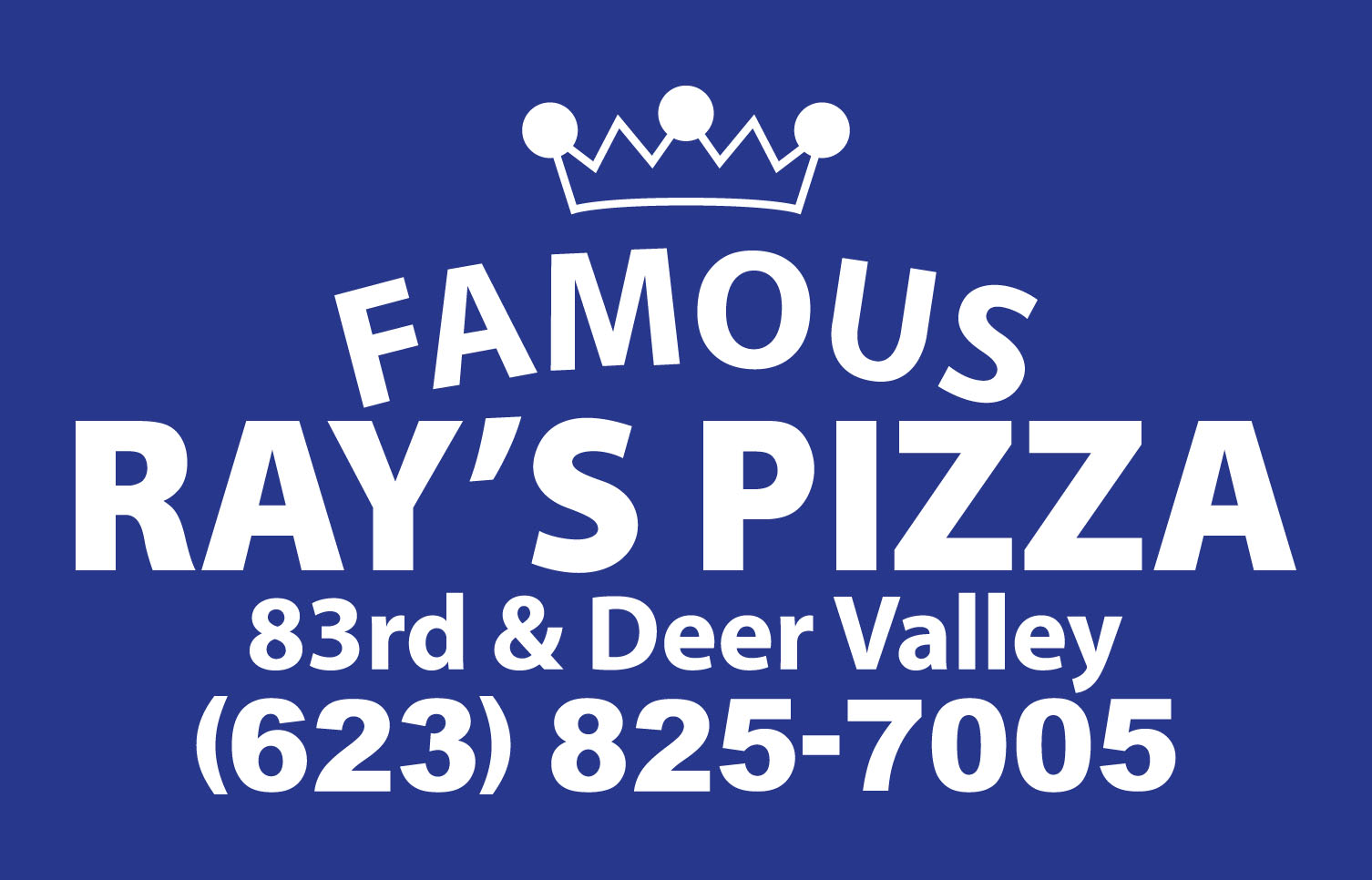 RAY'S PIZZA - 83rd & Deer Valley: 10% Discount
Ray's Pizza, 83rd and Deer Valley, offers great Pizza, Wings, Subs, Pasta Dinners, Salads and other foods/drinks for your dining and take-out pleasure. Mention Sidewinder LL and receive a 10% discount off your bill.
Phone: 623-825-7005

Super Star Car Wash-N. Lake Pleasant & Deer Valley
21695 N. Lake Pleasant Drive
Peoria, Arizona
85382


Super Star Car Wash - "Where we treat you and your car like a Super Star"

We offer complete car care: Wash Services, Oil & Lube, Detailing and Express Mart. Super Star Car Wash understands the substantial investment your vehicle represents, which is why we strive to provide you with the service that you and your automobile deserve. Super Star Car Wash prides itself on washing all of our customers' vehicles as if they were our own, paying attention to the smallest of details.


Phone: (623) 561-8000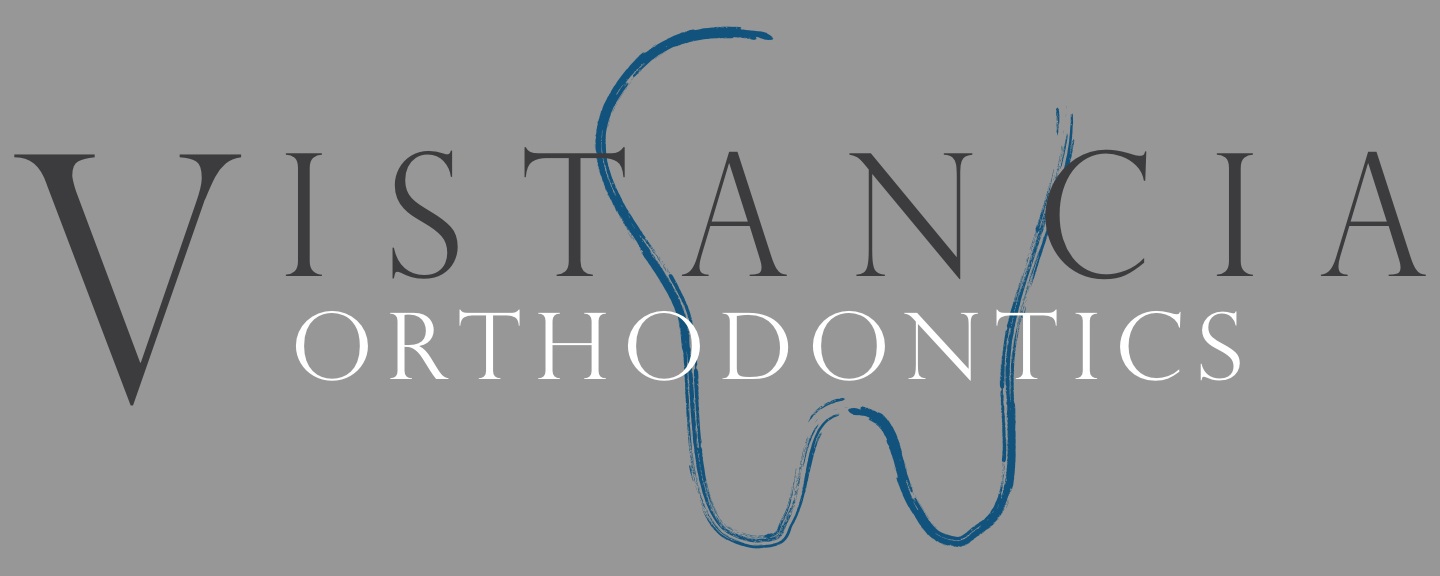 Vistancia Orthodontics
9772 W. Yearling Rd.
Peoria, Arizona
85383


Vistancia Orthodontics specializes in braces for adults and children. We offer a free initial consultation/exam. We are currently offering $500 off the cost of a full set of braces.

Dr. Croft and his team enjoy improving their patients' smiles helping to build their confidence and self esteem. He strives to provide quality care in a caring manner to obtain the smile you always wanted. He is a certified Invisalign and iBraces provider and offers the 3M Unitek Smartclip braces that helps reduce the friction and force on the teeth so they move easier and quicker. Smartclip braces are more hygienic and enable faster appointments.

Phone: 623-566-0800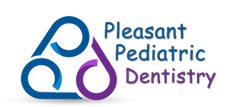 Pleasant Pediatric Dentistry
9840 W Yearling Rd, Suite 1240
Peoria, Arizona
85383


Pleasant Pediatric Dentistry is dedicated to providing quality dental care to the children of the West Valley. We focus on preventive and restorative dental services in an inviting and comfortable setting. Our staff is highly trained and committed to ensuring a positive dental experience for every child.

Location: One traffic light north of Lake Pleasant Parkway & Happy Vally Road
Phone: (623) 572-9300
Fax: (623) 572-9301

Uncle Sam's - 83rd & Union Hills
18913 N. 83rd Ave.
Peoria, Arizona
85382


Uncle Sam's wants you, Sidewinder LL Families, to come in and enjoy their tasty Hoagies, Pizzas, Salads, Grinders, Wings, Steaks and more at their 83rd & Unions Hills location. Uncle Sam's is a 1st time sponsor for SWLL, so let's stop in and support their Peoria location.
unclesamsaz@hotmail.com
Phone: 623-362-3900

Varsity Studios - Joe Samplin, Owner
20837 North 87th Drive
Peoria, Arizona
85382


Varsity Studios is the league's provider of team and player pictures as well as the sponsor's team plaques. They did a great job for us this past Spring season.
samplin@usa.net
Phone: 623-376-0600

M & J Trophies and Apparel - John Balzic
10802 N. 43rd Ave
Suite #2
Glendale, Arizona
85304


M & J Trophies and Apparel provided SWLL with all the trophies given to all participants in Farm, Rookie, AA, Division winners in Minors and Majors and Winner/Runner-up in Season-ending tournament.
john@mandjtrophies.com
Phone: 602-548-4200
Land O'Frost
Click Here for Special Offers

Land O'Frost is a proud sponsor of Sidewinder Little League.
They are sponsoring ten (10) teams this year. Thanks Land O'Frost!
Click Here for Special Offers: www.landofrost.com/youthsports.

Springs & Sons Electrical Contractors, Inc.
2129 W. Mountain View Road
Phoenix, Arizona
85021


Our Mission Statement is: "To Be and To Do Our Job as Good as We Possibly Can"

Specializing in wiring swimming pools, spas and water features.

We have been in the electrical construction business for almost 44 years. We are now a third generation family owned business that was founded by Alvy T. Springs in December of 1962. I, Dennis Baker, started working for my stepfather from the time he went into business. I am now the Vice President and my oldest son, James Baker, is the President of the Corporation. My youngest son, Mark Baker, is the Secretary/Treasurer of the Corporation. We now have approximately 70 year around employees and have two locations in the valley. One is located in Phoenix near Metro Center and the other is in Chandler near Chandler Fashion Square. Over the years, we have done residential, commercial and industrial wiring. We now focus primarily on electrical wiring for pools and spas.
Phone: 602-242-3500
Heat Baseball
Heat baseball is an organization that was formed to help our youth to grow in their development of baseball. All of the Heat camps are focused to teach kids the basics and skills of the great sport of baseball. Heat is more importantly focused on teaching skills that will help our youths learn teamwork, sportsmanship, fair play, cooperate and respect the rules of the game and finally, most importantly, have some FUN!
HEATBASEBALLCAMP@GMAIL.COM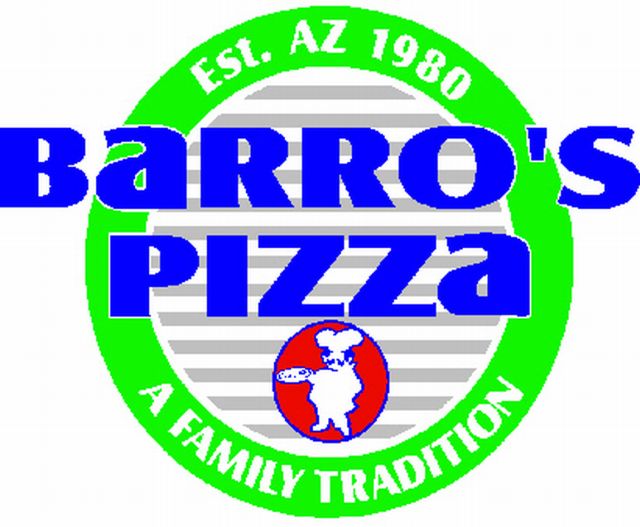 Barro's Pizza
A Family Tradition ... Make it Yours!

Two things are certain... there is no denying Barro's pizza is delicious and that Angelina Barro knows pizza!!

Phone: 623-866-5600

NextCare Urgent Care
Sometimes feeling great can't wait.
That's why there's NextCare® Urgent Care

At NextCare® Urgent Care, one of the nation's leading urgent care providers, we're there for you with quality health care you can trust when you need it the most. Daytime, evenings, weekends, holidays or after your doctor's office hours, our experienced, compassionate staff and health care providers offer same-day care in dedicated medical centers so you can get back to feeling better sooner.

Visit a NextCare® Urgent Care for:
• Non-life threatening injuries and illnesses in adults and children
• Experienced, board-certified medical providers and compassionate care when you can't see your doctor or don't have one
• Reliable, cost-effective alternatives to the emergency room
• Same-day care when you're visiting from out of town

NextCare® Urgent Care offers:
• Technologically advanced urgent care centers
• Online check-in and Wait at Home or Office convenience (WAHOO!™) convenience
• Select vaccines, seasonal flu shots, physicals, digital X-rays, and lab services
• On-site prescription dispensing in most locations, excluding Texas
• Occupational medicine services, including testing, workers' compensation, on-site vaccinations and more

Biddulph Mazda
8424 W. Bell Road
Peoria, Arizona


Welcome to Biddulph Mazda

Please review our extensive inventory of Mazda cars, trucks, and SUV's including Mazda3, Mazda6, and Miata's. We work hard to get you into the vehicle you have always wanted. That new Mazda is waiting for you, and we work with a vast array of lending sources to make sure you will get the most complete and comprehensive financial package available in beautiful Peoria, AZ.

Manufacturer recommended parts are an important part of maintaining your vehicle's optimum performance. At Biddulph Mazda , we offer the same high quality parts your vehicle was built with, and we keep a large inventory of OEM certified parts in stock at our Peoria, AZ facility.

Biddulph Mazda 's service department strives for 100% customer satisfaction. From general maintenance such as oil changes to major repairs, let Biddulph Mazda service your vehicle. Our dealership is one of the premier dealerships in the country. Our commitment to customer service is second to none. We offer one of the most comprehensive parts and service department in the automotive industry.

At Biddulph Mazda, we strive to make buying or leasing a new vehicle a pleasant and rewarding experience.


Phone: 623-933-3900
Select Auto Body
545 W. Highland Avenue.
Phoenix, Arizona
85013


Select Auto Body is a family-owned, full-service automotive collision repair company. We believe that all our customers deserve the finest in quality repairs and service. We offer a lifetime warranty on all labor, parts, and paint. In business since 1990, our hours are Monday-Friday 7:30am-5:30pm. We offer towing, rental car service, and pickup/delivery.

At Select Auto Body, we believe in reliable work and excellent customer service. We are committed to honesty, safety, and integrity. Choosing the right shop for your needs is important. Please visit our convenient location and see for yourself why our customers are satisfied. Our goal is to make sure that your experience with us is convenient and stress-free!
selectautobody@aol.com
Phone: 602-241-9111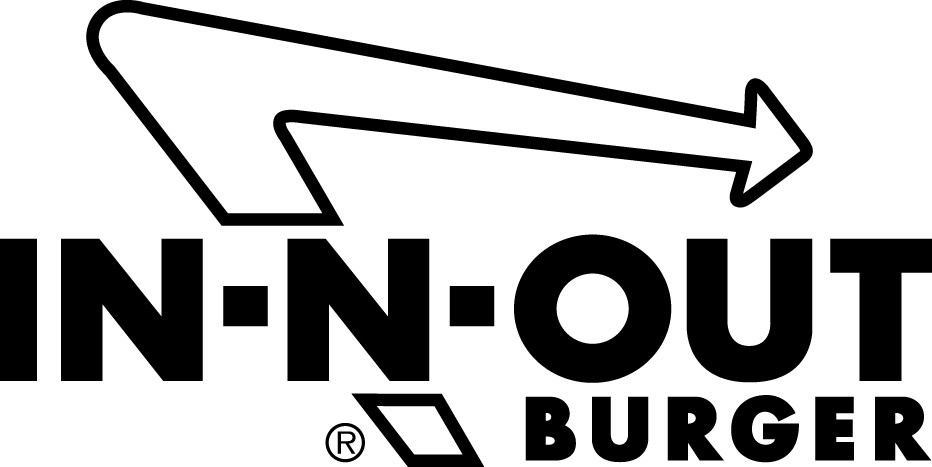 In-N-Out Burger
In 1948, the first In-N-Out Burger was founded by Harry and Esther Snyder in Baldwin Park. Harry's idea of a drive-thru hamburger stand where customers could order through a two-way speaker box was quite unique. In that era, it was common to see carhops serving those who wanted to order food from their car. Harry's idea caught on and California's first drive-thru hamburger stand was born.

The Snyder's business philosophy was simple: "Give customers the freshest, highest quality foods you can buy and provide them with friendly service in a sparkling clean environment." These principles have worked so well over the years that they are still the company's fundamental philosophy.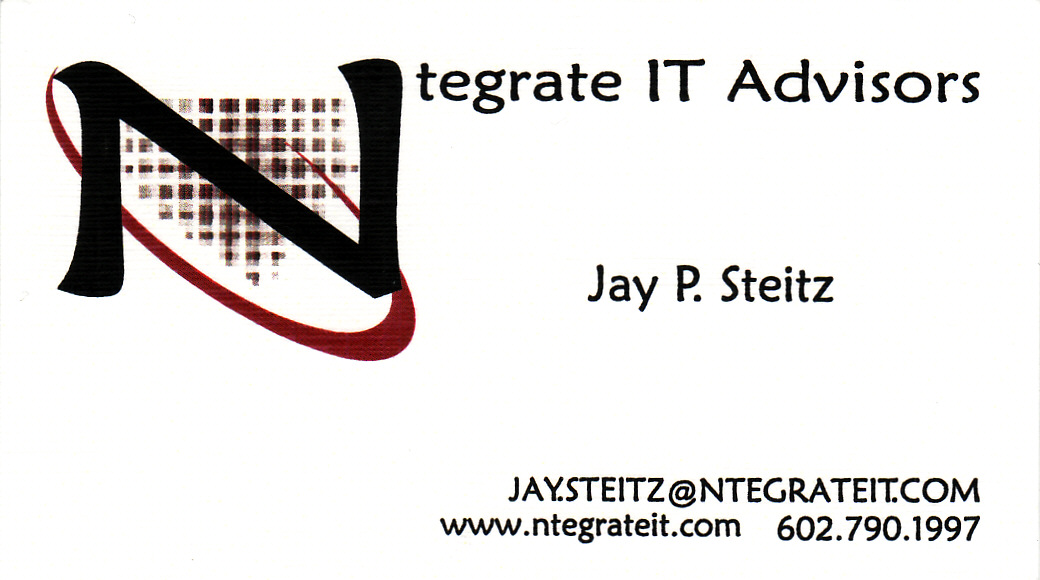 Ntegrate IT Advisors
All-American Apparel LLC
7319 W. Rue de Lamour
Peoria, Arizona
85381


Team Sport & Business Outfitters

Endeavor Solutions has donated polo shirts for our upcoming golf event on May 20th. They offer quality custom team and business apparel at competitive prices and outstanding customer service.
mpettice@yahoo.com
Phone: 602-291-3285

Nutritional Brands
1610 W. Whispering Wind Drive
Phoenix, Arizona
85085


Nutritional Brands provides premium nutritional supplements for your entire family. Our Pure Advantage brand of products gives you everything you need for peak sports performance and our Pure Kidz line covers the daily nutritional needs of kids, ages 3 to 12. Other brands include supplements for digestive health, adult's daily nutritional needs and products for Vegans and Vegetarians. We develop and manufacture only the highest in quality and purity, with NO artificial ingredients, colors or additives. For more information, visit us online or give us a call or your SWLL Family Discount!!
sales@nutritionalbrandsinc.com
Phone: 602-283-0755

Dairy Queen
10100 W Lake Pleasant Parkway
Peoria, Arizona

www.joyschool.org
Joy Christian School
21000 N. 75th Avenue
Glendale, Arizona
85308


We are honored to introduce you to a unique school that many are calling the best private, Christian school in Arizona.

Joy Christian school is a fully accredited school that serves Preschool through High School students. Our Core Knowledge® curriculum, celebrated fine arts program, and AIA, competitive Varsity athletics teams, have made Joy an educational leader in the Northwest Valley. Joy also offers small class sizes, but we are big on opportunity. In fact, we offer successful programs that rival some of the largest schools, including: speech and debate team, band, choir, guitar, dance team, drama, cheerleading, and more.

Our faith-based and mission-oriented programs are dedicated to building Christian leaders and fostering life long, transformational experiences that grow the whole child. Some of these Christ centered experiences include weekly student-led Chapel services, daily devotions and Bible classes, mission trips and community service projects.

Our Preschool recently celebrated its 26th anniversary, and our Elementary School is now in its 14th year! Our experience and commitment is evident in our standardized test scores that exceed local districts and State standards by 10-20% in almost all subject areas and grade levels. Our academics include a specialized math program and intentional programming for gifted students as well as those with learning challenges. Our High School students enjoy dual enrollment, college level coursework, honors/AP opportunities, and internships. Working parents enjoy our Advantage Program that provides before and after school opportunities that supplement learning and even help with homework!

Perhaps the best part of Joy is the people—the Joy family! The best schools have the greatest amount of parent involvement, and Joy is no exception. We are a family in every sense of the word, and we look forward to meeting your family. Schedule an appointment today and experience the Joy!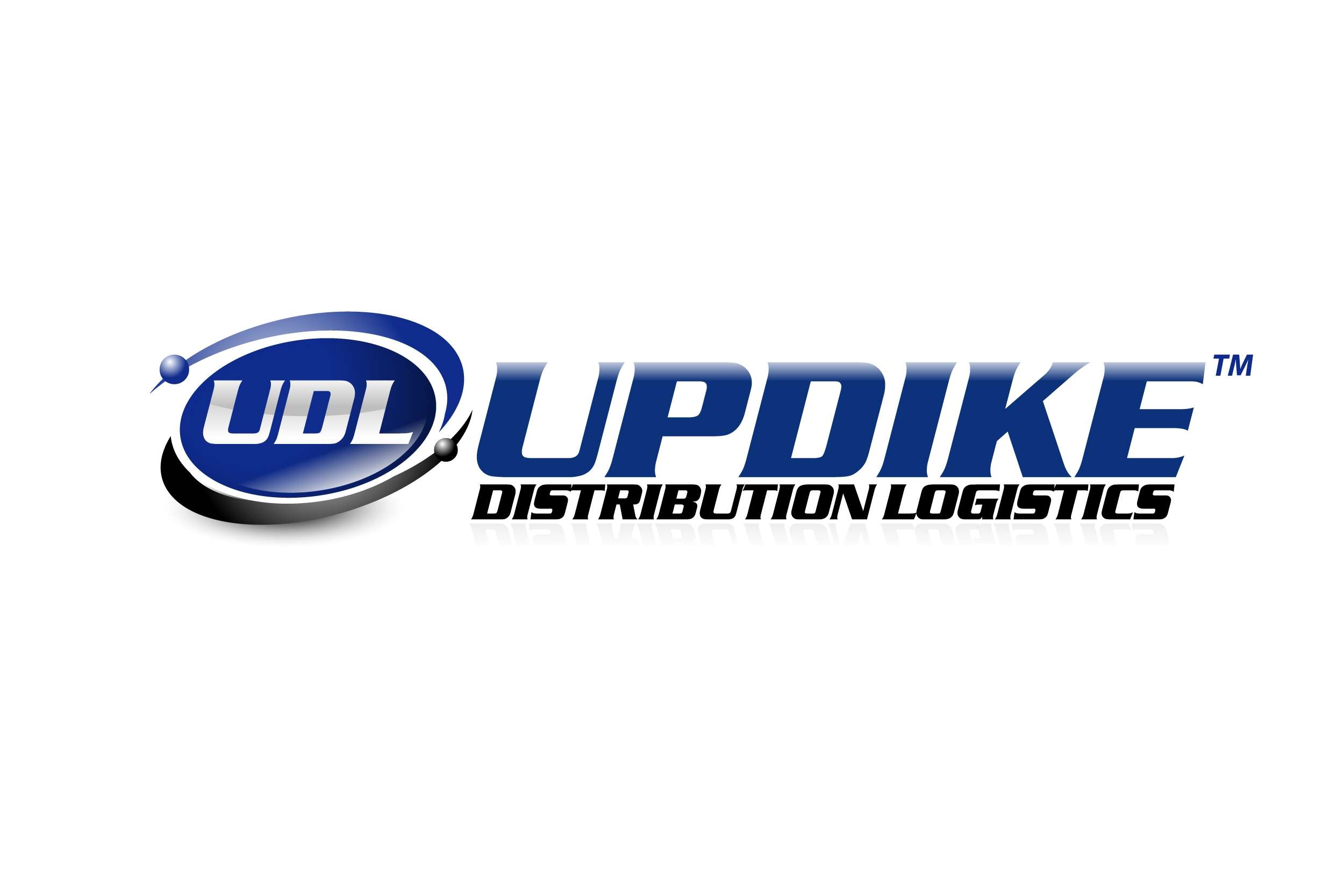 Updike Distribution Logistics
4411 W. Roosevelt Street
Phoenix, Arizona
85043


Updike Distribution Logistics, LLC (UDL) is an asset-based, third party logistics provider offering a full assortment of supply-chain management solutions, including warehousing, transportation, and other value-added services. As a proven, committed partner, UDL has established itself in the industry by creating cost-effective solutions accompanied by unparalleled service.
Phone: 602-682-1800

Micropulse West, Incorporated
Micropulse West, Inc. is dedicated to providing the highest level of quality from highly skilled people using the latest technology available. Our lean manufacturing enables quick turnaround times and competitive pricing. We are able to serve multiple industries including aerospace, automotive, medical, retail, military and electronics.
jtripi@micropulsewest.com
Phone: 602-438-9770
Fax: 602-438-9703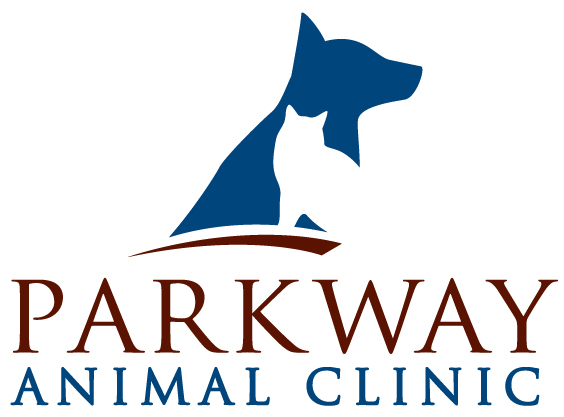 Parkway Animal Clinic
25101 N. Lake Pleasant Parkway
#1340
Peoria, Arizona
85383


At Parkway Animal Clinic, we celebrate the important role that dogs and cats play in our lives and focus on providing state of the art care in a modern, comfortable, family friendly environment. We strive to honor our motto, Compassionate professionals serving pets and their families. Because we feel that customer service is too often lacking in the modern world we live in, we choose to focus on providing our clients with an experience of exceptional service. Being pet lovers ourselves, we also understand the stress typically involved in visits to the doctor, and aim to minimize it by treating our patients as we do our own pets ' with compassion and gentle hands.
Phone: 623-362-8000

Knight Transportation
5601 W. Buckeye Road
Phoenix, Arizona
85043


Local. National. Global.
Knight Transportation is a truckload company that delivers value for customers through 29 regional Service Centers strategically placed to provide broad coverage in high-density lanes. We are structured to serve locally, ship nationally, and think globally. We keep an eye on the big picture, and the bottom line. We're always looking for new ways to provide greater choice for our customers, and a stronger foundation for our business. That's why we offer additional services through our wholly owned subsidiaries: Knight Brokerage and Knight Refrigerated. We'll always strive to expand our business and give you more. But no matter how far we go or how big we grow, we'll always be "Your Hometown National Carrier."
Phone: 602-269-2000
Fax: 602-269-8409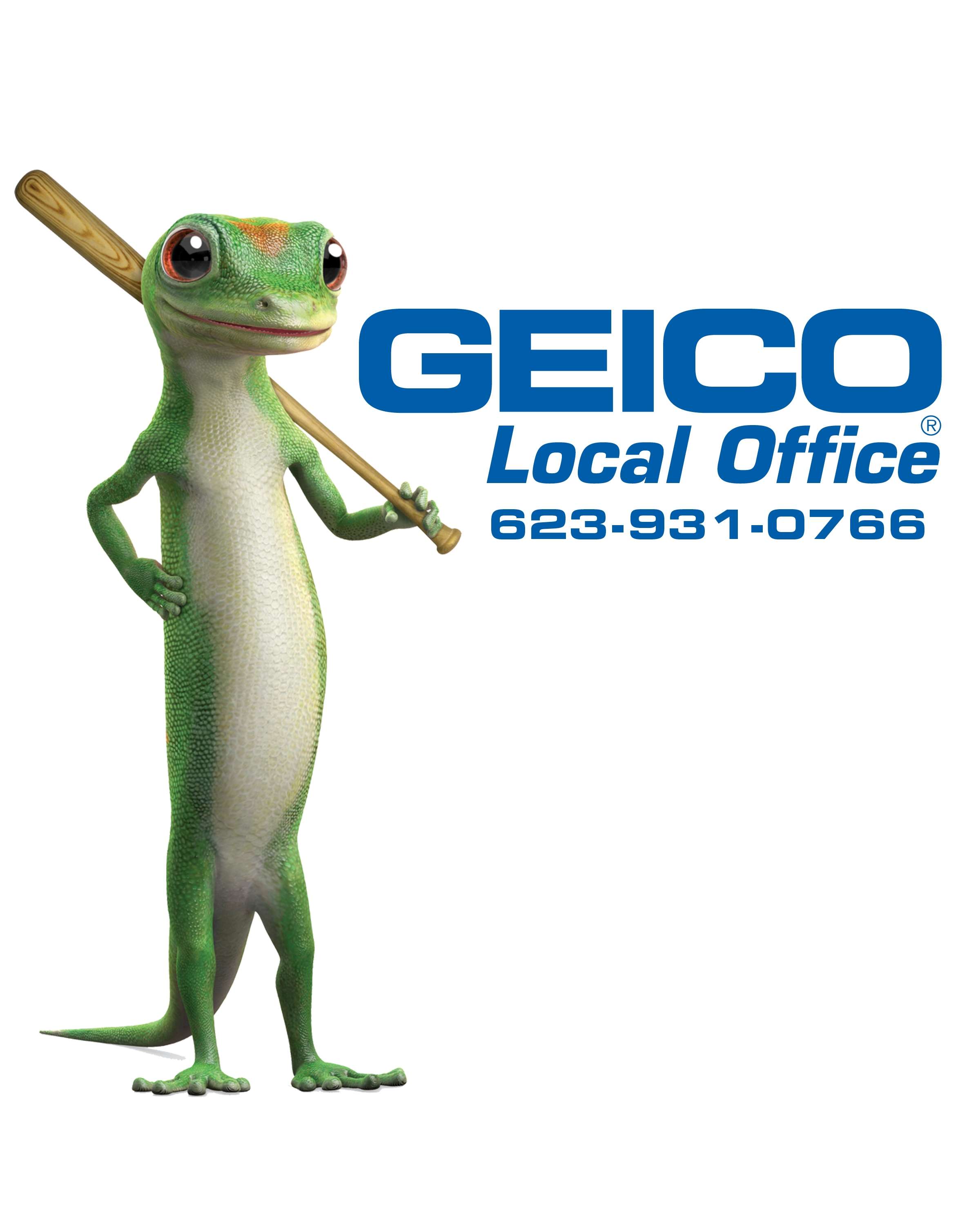 Geico
Our Insurance Products Include:
Auto Insurance
Motorcycle Insurance
ATV Insurance
Umbrella Insurance
Homeowners Insurance
Renters Insurance
Condo Insurance
Co-op Insurance
RV Insurance
Life Insurance
Boat Insurance
Personal Watercraft Insurance
Flood Insurance
Mobile Home Insurance
Overseas Insurance
Commercial Auto Insurance
Identity Theft Protection
Collector & Classic Car Insurance
Snowmobile Insurance
Phone: 623-931-0766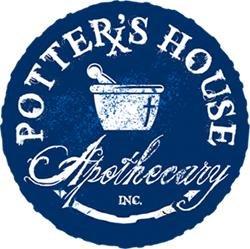 Potter's House Apothecary
21755 N. 77th Avenue
#1200
Peoria, Arizona
85382


Potter's House Apothecary is a Pharmacy Specializing in Sterile and Non-Sterile Compounding. Compounding is the art of making custom made prescription medications specifically for an individual patient and their unique needs. We use state- of-the-art technology with FDA-approved ingredients so that your finished medication meets your doctor's exact specifications. Our Pharmacist has attended and continues to attend post-graduate training and seminars to stay current with the latest compounding techniques. Backed with this advanced technology and a complete inventory of ingredients and formulas, our pharmacist can compound practically any medication. From topical creams and lozenges to veterinary medications to impotence injections prepared in a clean room, you will have the peace of mind knowing that your prescriptions will be prepared individually by an experienced Compounding Pharmacist.
crissy@pottershouserx.com
Phone: 623-362-9322
Fax: 623-362-9001
Shipley Orthodontics
20470 N. Lake Pleasant Road
Suite #108
Peoria, Arizona
85382


At Shipley Orthodontics, we want to help you achieve the healthy, straight, confident smile you've always wanted. Choosing to receive orthodontic treatment can change your life, and we're here to help! Dr. Thomas Shipley treats children, teens, and adults with sensitivity, respect, and a great concern for their comfort and happiness. Our team is focused on you, and we make sure that we're available whenever you have questions.

We are committed to staying up to date with the latest orthodontic techniques and technology. Each treatment we provide is personalized to meet the individual needs and lifestyles of our patients, because we believe it's never too late to have a beautiful smile and we want your treatment to be as rewarding as possible. Our treatments include traditional braces, Invisalign® clear aligners, In-Ovation®, and SureSmile®.

Orthodontics is all about smiles, and we do what we can to keep you smiling by encouraging and supporting you throughout your treatment. Our office is a special place designed for your enjoyment. Relax in our reception area with water or lemonade while the kids watch movies, and enjoy ice cream after their appointments.

Please feel free to contact our office, conveniently serving Peoria, Glendale, and Sun City, AZ (Arizona), to schedule a complimentary consultation with Dr. Shipley. Let us help you have a lifetime of healthy, happy smiles. Call today!
smiles@shipleyortho.com
Phone: 623-349-7765