Admin Somerville Highlander Alumni / ALIBRANDIS treska@comcast.net

48 Putnam Rd

Somerville, Massachusetts

02145
| | |
| --- | --- |
| Sponsor / Boosters | |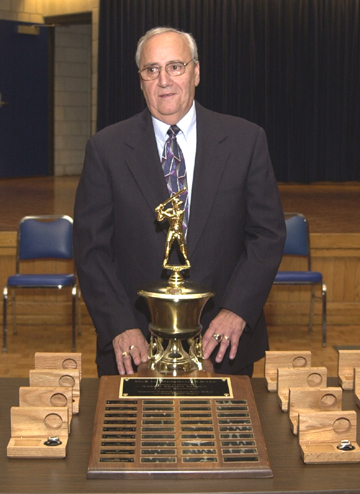 Tony Alibrandi
Alibrandis Barber Shop
194 Holland Ave
Somerville, Massachusetts
02143


Tony Alibrandi's Barber Shop had been the teams primary sponsor of the team since the 1994 season.
In that time the team has grown into a league powerhouse, winning 3 league titles in the last four seasons. Alibrandis Barber Shop has been a fixture in the city of Somerville. Tony has sponsored hundreds of teams and given thousands of Somerville residents that chance to play sports from basketball, baseball, softball, ice hockey, flag football and deck hockey. The city has honored Tony with the naming of the gym at the West Somerville Community School and the League has made him a member of their Hall of Fame in 2000.
Phone: 617-628-6462
Cask 'n' Flagon
65 Brookline Avenue
Boston, Massachusetts
MA


The now World Famous Cask'n Flagon began as a small neighborhood bar known as Oliver's back in 1969. Oliver's was host to many now famous musicians such as Bruce Springsteen, Jimmy Hendrix, and the band Boston. A few years later Oliver's changed its name to the Cask'n Flagon. Through the years the Cask'n Flagon has gone through many changes. What was once known as the little bar on the corner of Brookline Avenue is now a landmark location for diehard Red Sox fans, college students, locals and tourists. Mention the Cask'n Flagon anywhere, anytime to anyone and chances are they have probably been here.

Many have said that the Cask'n Flagon is as synonymous to Fenway Park as the infamous Green Monster and the Citgo sign. After thirty-five years, the Cask'n Flagon still holds the heart of Boston. Its walls are filled with black and white photographs of old time baseball greats such as Bobby Doerr (#1), Joe Cronin (#4), Carl Yastrzemski (#8), Ted Williams (#9), Carlton Fisk (#27) and many others. Through the memories, in these photographs, history comes alive. With its nostalgic atmosphere, outstanding staff and its commitment to the best customer service possible, the entire team at the Cask'n Flagon is determined to provide you with a great experience no matter what your occasion may be. Please enjoy your visit and come back soon and see us again.