Sheridan Troopers American Legion Baseball: Welcome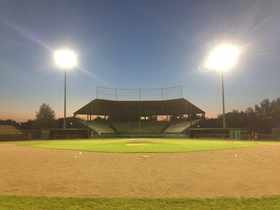 Thorne-Rider Stadium
The Sheridan Troopers would like to thank all of the sponsors, volunteers and supporters for another great season.
Please check back on the website for continued updates of the camps, the coming season and events.
Upcoming Camps
BILLINGS HITTERS CLUB CHRISTMAS CAMP- December Sign up by calling Greg Steffanich at 406-670-7320 http://www.hittersclub.com/clubinfo.htm
To follow the games on gamechanger, click on the LIVE game indicated in RED below. If no game is in Red, the game is not being broadcast.
____________________________________