Set Point Volleyball Club: Set Point News
Our sympathy goes out to the family of Set Point's Taylor Cloud. TJ's wife Lauara lost her Mother over the weekend after a long battle with cancer. A donation has been made from the Set Point family in her name to the Multiple Myeloma Research Foundation.
Big South Results:
18 Black: 19th of 56 in 18 USA Record

17 Black: 32nd of 72 in 17 USA Record

16 Black: 69th of 84 in 16 USA Record

15 Black: 73rd of 144 in 15 American; Flight 3D Champion Record
Congratulations to Set Point 18 Black, Carolina Region West Division 1 Champs!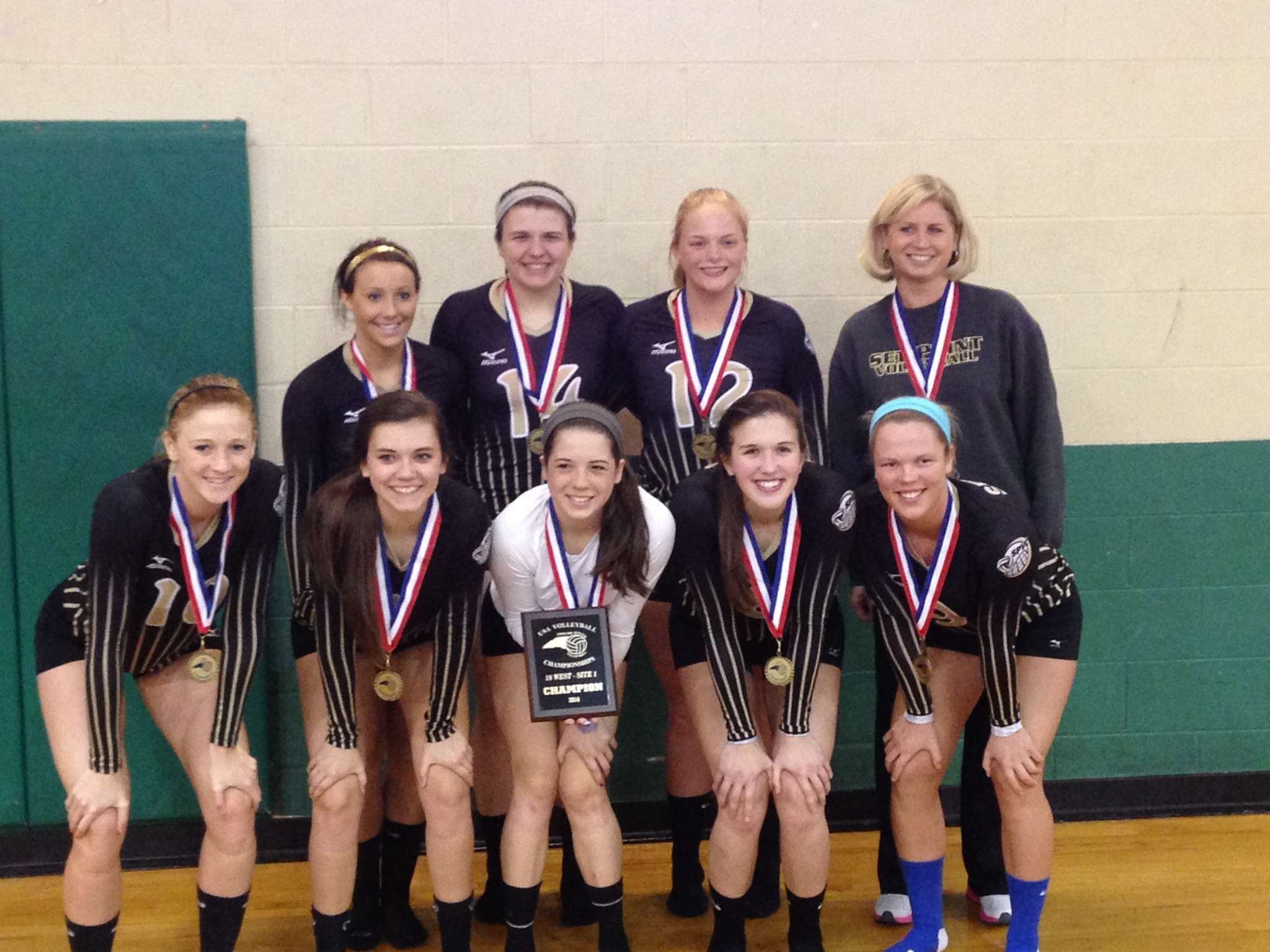 Also congrats to Set Point 17 Black on their Carolina Region West Division 1 Runnerup finish and to 16 Black for their 3rd place finish. Well done all!
---
Congratulations to Set Point's Kathryn Johnson, selected as TWC News Scholar-Athlete of the week. For the story, click here.
---
---
Set Point Volleyball Club fully supports the Carolina Region, USA Volleyball and the United States Olympic Committee in the implementation of a
SafeSport
program to stop bullying and make volleyball a safe environment for young people. See the information about this program on the Carolina Region's site -
go here
.
---
Coach Kristen Crews baby blog: click here
---
See the results page for tournament results for all teams.
See Albums for pictures.
Check our calendar for for scheduled tournaments and locations

Still have questions about our club? More info can be found

here
Here's an interesting read for you college bound students 3 Things to Learn in High School to Prepare for College.
---
Travel in your future? Did you know that USA Volleyball has discounts for members with United and Hilton?
Click here
for more info.
---
Quotes:
"Teamwork is the fuel that allows common people to produce uncommon results." - Unknown (through Pete Bouras)
Life is not measured by the number of breaths we take, but by the moments that take our breath away. - Unknown
The Jerry Long YMCA's Spring Volleyball program is now accepting registrations.
Heather Holmes, former WFU coach, will be running the program.
Age Groups:
Coed Academy: 8-9 year olds will meet once per week on Mondays from 5:45-6:45pm
Coed Leagues: 10-11, 12-13, 14-16
Age Groups are subject to change depending on registration.
Program Dates Practices will start the week of March 10. Game dates: March 22, March 29, April 12, April 26, May 3, May 10, May 17, May 31
Go here for information.
Congratulations to Coach Kayla Brass on her selection to the CIAA All Conference Team; and to Kathryn Beasley and Erin Barr for signing to play at Brevard College and Kenzie Pierce for signing to play at North Greenville U!