SEBA Bulls: Welcome
"Athletes should prove to their coaches and teammates that it's not always about winning. It's about the journey to get some place, the teamwork, dedication, sacrifice, and commitment it takes, and the passion it takes to have a dream and to go for it."
Melissa Stockwell, current paralympian champion and retired US Army soldier awarded Bronze Star and Purple Heart (lost left leg in Iraq)
ALL: PLEASE USE NEW SPONSOR'S SERVICES SUPPORTING THE SEBA BULLS, INCLUDING ORTHODONTIST DR. GOODNIGHT.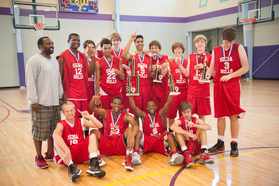 IMPACT SHOWCASE CHAMPS