SEBA Bulls: Welcome
I think everybody can be a leader. You bring it on the defensive end, you make a hustle pay, you work out hard. I think that's all leadership qualities. You don't have to be vocal to be a leader.
~ Joakim Noah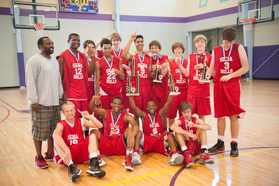 IMPACT SHOWCASE CHAMPS
Monday, April 29
Impact Shootout - Div 1 Champs!