Scots Wrestling: Welcome
Welcome to the Official Site of Scots Wrestling
"Champions do not become champions when they win the event, but in the hours, weeks, months and years they spend preparing for it. The victorious performance itself is merely the demonstration of their championship character"
Sunday, April 7
Coach Smith to Ride 100 Miles for LIVESTRONG
On June 23rd Coach Smith will head out on a 100 mile ride for the LIVE
STRONG
Davis Challenge. Click on the title of this story to go to his website and make a donation to LIVE
STRONG.
Help Coach in his goal to raise $1000 for LIVE
STRONG.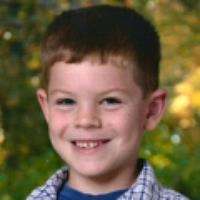 Jack Pinto - Wrestler
Wednesday, January 2
In Honor of Jack Pinto
The story of this young wrestler lost at Sandy Hook Elementary touches us all in the wrestling family. The Scots will wrestle in honor of Jack this year. This is the post about Jack on the Facebook page dedicated to those lost.
Jack Pinto, a six-year-old first grader and one of the 20 Sandy Hook Elementary School children killed in Friday's shootings, had a love of wrestling.
The Newtown Youth Wrestling Association's Twitter handle stated Saturday just before 4:30 p.m. that it had lost one of its youngest wrestlers.
Rest in peace beautiful angel :(
Check out this Facebook page dedicated to Jack.
https://www.facebook.com/RememberingJackPinto
Click on the title of this article to go to the site.
Monday, February 25
Carnegie Wrestling Awards NIght
Awards night will be held on Tuesday, March 19th at 6 p.m. in the Carnegie MP room. Wrestlers will turn in their singlets and bags that night. Please do not bring gear to school to turn in before that evening. Gear must be turned in to receive an award.
Dinner will be pot luck. The following list for what to bring is by last name.
A-G = Salads
H- R = Main dishes
S-Z = Desserts
Please attend in celebration of another great season of Scots wrestling.
Monday, January 21
Bella Vista and Carnegie Wrestler Shayne Tucker in Sportstars Magazine
Click on the title line to read the article.
Wednesday, November 28
Scots Wrestling 2012-13 Schedule
Handout:
Scots Wrestling 2012-13 Schedule
Thursday, November 15
Get Text Updates About Carnegie Wrestling
You now can get text messages notifying you about website updates, important deadlines and breaking news for Carnegie Wrestling. Text @scots to (508) 928-3895 to join.
Tuesday, November 6
Bronco Xtreme Practices
Any wrestler who wants to wrestle at a varsity level in tournaments this year will be attending Bronco Xtreme practices on Mondays instead of our Carnegie practices. They may attend both on Mondays but the Xtreme practice is their mandatory practice for Monday. Those practices will be at Carnegie from 6-8 p.m..
When the starting lineup is set in January for duals, the starters will attend those practices even if they are not wrestling varsity at tournaments.