Sullivan County Organized Recreation & Sports Org.: Welcome
Welcome To Sullivan County Organized Recreation & Sports, Inc.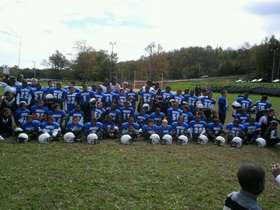 SCORS FootBall
Dear Parents,
Welcome to Sullivan County Organized Recreation and Sports. Inc.
We are pleased to be working with you and your child (ren) this 2014 Football /Cheer Season.
Our goal at S.C.O.R.S. is to provide organized recreation and sports to unite the community youth in a respectful and safe arena. Our volunteers, from the Board of Directors, to the Parent Committees, are working to ensure that we enable our athletes to grow in a sports league that instills life values. Values that enhance social enrichment ( Organization, responsibility, respect, commradory, moral / ethical principles, and team work ) that will allow SCORS children to successfully enter and be productive to the junior high / high school sports programs and the community as a whole.
S.C.O.R.S Youth Football and Cheerleading is a member of the Sullivan County Youth Football League. We adhere to the rules of the SCYFL and promote the teaching of Fundamental (non competitive) Football /Cheerleading. Our trained coaches will work closely with your child; teaching skills needed promote fun and prevent injury of our athletes. Our main goal is that the youth athletes have fun while learning the rules and athleticism of each sport.
S.C.O.R.S is actively seeking parent volunteers to assist with making this season a great experience for all involved. Our Fundraising Committee has hosted a successful bake sale and our future events will be planned over the next few months. We are always open to suggestions and ideas to make our league a larger and better organization. Please feel free to contact our office for more information (845) - 428-2696
Again we thank you for your time, and support. WELCOME .
Sincerely ,
SCORS- Board of Directors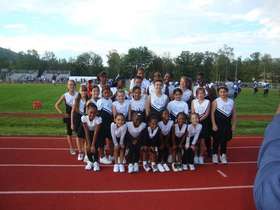 Lady Jags
Mission Impossible Theme