South Buffalo Fighting Irish: Welcome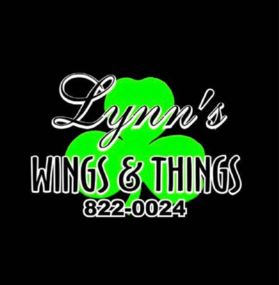 If you're Hungry,Go where the Irish Go!...Lynn's Wings & Things
It's Time Too Play Some Serious Soccer!
THE 2016 S.B. FIGHTING IRISH BOYS U-13 SOCCER TEAM WOULD LIKE TO WELCOME YOU TO OUR WEBSITE.

CARRYING ON THE TRADITION! - "THINK BIG, BELIEVE BIG, ACT BIG, and the Results will be "BIG."

Wednesday, May 4
Rough Season Opener for the Irish
The Fighting Irish opened up the season with a hard loss to Orchard Park. Key Injuries plagued the team earlier in the game and the team could not find a way to recover. The team gave up several quick goals and finding theselves playing cathup all game long. The Fighting Irish midfield collapsed in several key moments through out the game allowing O.P. to put excessive pressure on the defensive third by not focussing positional roles and maintaining shape. The team had many positives in the game that we will continue build upon as the team moves forward. This only the first game of the season, and the hard work will pay off very soon. We have seen what these boys can do during the preseason, now they need to adjust and finish the season as a STRONG, united team. Keep your heads up and continue growing by learning....
Tuesday, April 26
Away Game Field Direction Pack
The 2016 Away Game Field Direction pack are now available for download in the Handout "Section of the website. This this the full 2016 season in one document.
If you nned would like single directions on your smartphone or computer from the webite you can get them by opening the "Schedules" page on our website and clicking on the field link for each game, see below example
Example: game schedule (click below link)
| | | |
| --- | --- | --- |
| Tue 5/3/16 6:30pm - 8pm | Game #1 (Opening Week) | OP Soccer Complex #1 |
Monday, April 25
TOURNAMENT SCHEDULE NOW POSTED
The 2016 Odenbach Tournamnet Schedule has now been posted. All games scheduled will be at the West Seneca Soccer complex on June 11 &12, 2016. Our game times are:
Sat. 6/11 9:20am vs Akron Panthers Field "G"
Sat. 6/11 5:20pm vs. Grand Island Gladiators Field "G"
Please note Sunday's schedule will be determined by the outcome of Saturday's wins or losses.
Monday, April 18
GREAT WEEK OF SCRIMMAGES FOR THE TEAM
ONE LONG WEEK DOWN ANDTEAM HAS HAD A SUCCESSFUL WEEK OF SCRIMMAGES, SHOWING MUCH PROMISE AS A "TEAM". THESE PLAYERS HAVE COME TOGETHER WELL EARLY IN THIS NEW SEASON AND IT HAS SHOWED DURING OUR SCRIMMAGES. NEW TEAM MEMBERS HAVE FIT RIGHT IN AND ADDED MUCH NEEDED DEPTH TO CONTINUE SUCCESSFULLY MOVING FORWARD.
THE HARD WORK & PRACTICES HAVE BEEN SHOWING IN EACH GAME WITH IMPROVED ONE-TOUCH MOVEMENT, BETTER BALL SKILLS AND TEAM COMRADERY. WE STILL HAVE MUCH TO LEARN AND PRACTICE... KEEP UP THE GREAT WORK GUYS... WIN OR LOSE STAY STRONG......
"THINK BIG, BELIEVE BIG, ACT BIG and the results will be BIG!"
AND
"Eat BIG" at Lynn's Wings & Things
Saturday, April 2
2016 BWNYJSL SUMMER GAME SCHEDULE NOW POSTED
All,
BWNYJSL has posted the 2016 outdoor schedule. I have posted the schedule on our website, please note that this schedule still may change prior to the start of the season. We will distribute hard copies to everyone, once we recieve word that the schedule is FINAL. Please note all away games, It is important that all players attend these games, if anyone needs a ride lets try bto plan it out earlier. I can take up to six people if a ride is needed, I have to be there anyway.....
Direction maps to all way games will also be distributed with the schedule or you can get directions by clicking the game location for each game.
Remember to review the scrimmage games under schedules for the full upcoming games that have been scheduled.
Wednesday, March 2
SB Fighting Irish 2016 Team Uniform
Based on the overwhelming choice selection by players,this is our team's 2016 uniform selection .