Spring Area Youth Softball: Welcome
POSTPONED: Closing Ceremonies, New day, Tuesday May 14th 6:30
PITCH, HIT and RUN:
FINAL RESULTS:
Age 7/8
All Around Champ: Isabella DelosSantos
Pitching Champ: Isabella DelosSantos
Hitting Champ: Victoria Serrano
Running Champ: Victoria Serrano and Isabella DelosSantos
Age 9/10
All Around Champ: Alexis Hernancez
Pitching Champ: Margoria Carlson - Alexis Hernandez
Hitting Champion: Jordyn Pharris
Running Champ: Rachel Ross
Age 11/12
All Around Champ: Shelby Pelton
Pitching champion: Shelby Pelton
Hitting Champion: Avery Dowling
Running Champion: Avery Dowling
Age 13/14
All Around Champ: Morgan Dowling
Pitching Champ: Morgan Dowling
Hitting Champ: Courtney Johns
Running Champ: Morgan Dowling
All the above listed girls qualify to go to the next step in the quest to be the best at Sectionals;
Regular Season Champions
6u- Bears-Padilla
8u-Aggies-Temple
10u- Cougars-Paz
12u-Longhorns-Cervantes
Mixed- Owls-Mitchell



Sunday, April 28
ALL STARS
ALL STARS 8-U
Jeralsica Albiter, Ashtyn Alexander, Jessica Battiste, Arwin Callaway, Crystal
Capetillo, Gracie Comeaux, Isabella De Los Santos, Allie Hagebusch, Kyliee
Lanclos, Jasmine Martinez, Rachel Ross, Delana Temple, Emma Vincent.
Mixed Division:
Makayla Sanchez, Nadiya Taylor, Aziah James, Brelyn Senegal, Kayla Prusmack, Kiera Prusmack, Gabby Vasquez, Mariah Jarmolaski, Kimberlee Kunschick, Danielle Ferreira, Evie Garcia, Kalista Murillo, Brittany Vazquez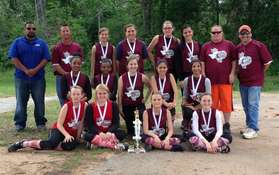 Mixed Aggies
Tuesday, April 23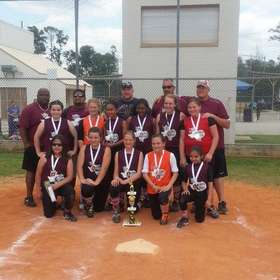 12U Aggies
S.A.Y.S. Teams in Metro Rec.
6u Bearkats 2nd Place
8u Aggies 3rd Place
12u Longhorns 2nd Place
12u Aggies 3rd Place
MIX Owls 3rd Place
Mix Aggies 4th Place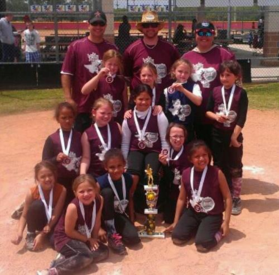 8U Aggies
Monday, January 4
SAYS is Now On Facebook...
Join the Spring Area Youth Softball organization on Facebook.
Click here:
http://www.facebook.com/pages/SAYS-Spring-Area-Youth-Softball/182032033550
Tuesday, October 11
Rainout line
League Weather Line 713-931-7297