Savannah Indians Fastpitch Softball : Indian News
Thursday, September 18
TEAM CLINICS
WE WILL HOLDING TEAM CLINICS/PRACTICES ON SUNDAYS AT 2:00PM AT SCARBOROUGH FIELDS OFF SKIDAWAY RD! ALL SAVANNAH INDIAN PLAYERS ARE ENCOURAGED TO COME PARTICIPATE. WE ARE WORKING HARD TO BETTER FASTPITCH SOFTBALL HERE IN SAVANNAH AND FOR ALL GIRLS WHO WANT TO BECOME BETTER PLAYERS PLEASE COME JOIN US FOR SOME GREAT WORKOUT DRILLS!
Tuesday, April 1
WINDOW DECALS
WE ARE TAKING ORDERS FOR WINDOW DECALS!!
DECALS WITH PLAYERS NUMBER $8
PLAIN DECALS W/O NUMBER $5
PLEASE SEE ME AT YOUR NEXT PRACTICE AND I WILL TAKE YOUR ORDER PLUS MONEY SO WE CAN GET THE DECALS ASAP!
Saturday, March 22
PITCHING AND HITTING LESSONS
AS WE ALL KNOW PITCHING AND HITTING IS SOMETHING OUR YOUNG LADIES DO NOT LEARN OVER NIGHT AND IT IS TOUGH TO LEARN IN THE SHORT AMOUNT OF TIME WE HAVE FOR PRACTICES THE SAVANNAH INDIANS WILL OFFER PRIVATE LESSONS TO OUR LADIES. WE HAVE SEVERAL PITCHING AND HITTING INSTRUCTORS TO TEACH THESE LESSONS. PLEASE CONTACT ME SO I CAN DIRECT YOU TO A INSTRUCTOR FOR HOURLY AND IN SOME CASES HALF HOUR LESSONS AND PRICES! THANKS EDWIN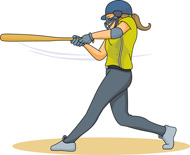 Batter