Savannah Indians Fastpitch Softball : Indian News
Friday, May 23
TEAM MOMS
I WANT TO GIVE A GREAT BIG SHOUT OF THANKS TO OUR TEAM MOMS!! WE HAVE SOME GREAT LADIES WHO HELP THIS ORGANIZATION RUN AND WITHOUT THEM WE WOULD NOT BE WHERE WE ARE TODAY! THANK YOU FOR TAKEN YOUR TIME TO VOLUNTEER WITH THE SAVANNAH INDIANS!
10U- JODY LEE SIKES
12U- BILLIE JOE BLITCH
14U- TERRI KELDIE
16U/18U CONNIE FREEMEN
Tuesday, April 1
WINDOW DECALS
WE ARE TAKING ORDERS FOR WINDOW DECALS!!
DECALS WITH PLAYERS NUMBER $8
PLAIN DECALS W/O NUMBER $5
PLEASE SEE ME AT YOUR NEXT PRACTICE AND I WILL TAKE YOUR ORDER PLUS MONEY SO WE CAN GET THE DECALS ASAP!
Sunday, March 30
SAVANNAH INDIANS 12U BRING HOME HARDWARE!1
Sav.Indians 12u Runnerup in Brunswick
CONGRATS TO THE 12U SAVANNAH INDIANS FOR FINISHING RUNNERUP IN BRUSWICK!! COACH TOM AND PLAYERS WE ARE ALL PROUD OF YOU! NOW THAT WE HAVE PLAYED OUR 1ST TOURNAMENT AND EVERYONE KNOWS WHAT TO EXPECT LET'S WORK HARDER TO BRING HOME A CHAMPIONSHIP!!!
Saturday, March 22
PITCHING AND HITTING LESSONS
AS WE ALL KNOW PITCHING AND HITTING IS SOMETHING OUR YOUNG LADIES DO NOT LEARN OVER NIGHT AND IT IS TOUGH TO LEARN IN THE SHORT AMOUNT OF TIME WE HAVE FOR PRACTICES THE SAVANNAH INDIANS WILL OFFER PRIVATE LESSONS TO OUR LADIES. WE HAVE SEVERAL PITCHING AND HITTING INSTRUCTORS TO TEACH THESE LESSONS. PLEASE CONTACT ME SO I CAN DIRECT YOU TO A INSTRUCTOR FOR HOURLY AND IN SOME CASES HALF HOUR LESSONS AND PRICES! THANKS EDWIN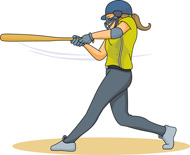 Batter
Monday, March 3
SAVANNAH INDIANS FASTPITCH COMMITMENT HANDOUT
IF YOU HAVE NOT TURNED IN YOUR 2014 COMMITMENT LETTER AND FEES PLEASE DO SO ASAP TO JODY SIKES LEE!!!