Savannah Indians Fastpitch Softball : Welcome
THANK YOU FOR SPENDING TIME WITH OUR WEB PAGE!! IF YOU ARE INTERESTED IN SIGNING UP YOUR DAUGHTER PLEASE CLICK ON THE SIGN UP NOW BUTTON!!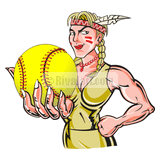 Indian girl
SAVANNAH INDIANS FASTPITCH SOFTBAL
WELCOME TO THE SAVANNAH INDIANS FASTPITCH SOFTBALL. WE ARE NON-PROFIT ORGANIZATION. WE ARE LOCATED ON WILMINGTON ISLAND/SAVANNAH,GA. WE HAVE A PASSION FOR TEACHINGTHE GAME OF SOFTBALL TO OUR LADIES HERE IN SAVANNAH.
THE INDIANS ARE LOOKING FORWARD TO HAVING 8U,10U,12U,14U ,16U AND 18U TEAMS. WHETHER IT IS IN MIDDLE SCHOOL OR HIGH SCHOOL WE WANT TO GENERATE ELECTRICITY AND A PASSION TO BECOME THE BEST SOFTBALL PLAYERS THAT THEY CAN BE!!
THANK YOU FOR CHECKING OUT OUR WEB PAGE AND IF YOU ARE INTERESTED IN BEING APART OF OUR MISSION FEEL FREE TO EMAIL ME AT savannahindiansfastpitch@yahoo.com
FEEL FREE TO SIGN OUR GUEST BOOK!!
THANK YOU
EDWIN GRAHAM
Chicago Bulls Theme
Tuesday, April 1
WINDOW DECALS
WE ARE TAKING ORDERS FOR WINDOW DECALS!!
DECALS WITH PLAYERS NUMBER $8
PLAIN DECALS W/O NUMBER $5
PLEASE SEE ME AT YOUR NEXT PRACTICE AND I WILL TAKE YOUR ORDER PLUS MONEY SO WE CAN GET THE DECALS ASAP!
Saturday, March 22
PITCHING AND HITTING LESSONS
AS WE ALL KNOW PITCHING AND HITTING IS SOMETHING OUR YOUNG LADIES DO NOT LEARN OVER NIGHT AND IT IS TOUGH TO LEARN IN THE SHORT AMOUNT OF TIME WE HAVE FOR PRACTICES THE SAVANNAH INDIANS WILL OFFER PRIVATE LESSONS TO OUR LADIES. WE HAVE SEVERAL PITCHING AND HITTING INSTRUCTORS TO TEACH THESE LESSONS. PLEASE CONTACT ME SO I CAN DIRECT YOU TO A INSTRUCTOR FOR HOURLY AND IN SOME CASES HALF HOUR LESSONS AND PRICES! THANKS EDWIN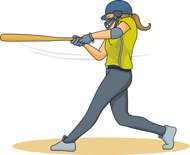 Batter
Monday, March 3
SAVANNAH INDIANS FASTPITCH COMMITMENT HANDOUT
IF YOU HAVE NOT TURNED IN YOUR 2014 COMMITMENT LETTER AND FEES PLEASE DO SO ASAP TO JODY SIKES LEE!!!