Santa Susana Baseball: Welcome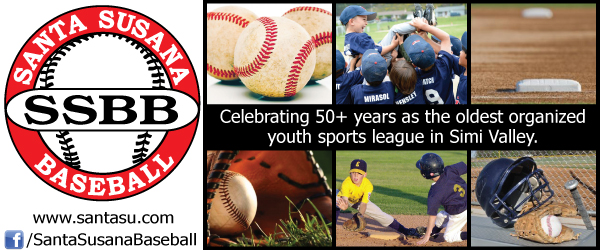 ---
The Santa Susana Baseball League is a community baseball league run exclusively by volunteers with player divisions for boys and girls between the ages of 4 and 14. Our
baseball complex
is located in the scenic foothills of Simi Valley, California, at 4333 Township Avenue (between Tapo Canyon Road and Tapo Street).
The Santa Susana Baseball League has been serving the Simi Valley area for 50+ years. We are dedicated to teaching baseball skills, teamwork, and sportsmanship in the welcoming spirit of the PONY (Protect Our Nation's Youth) sports organization. Join us and make new friends playing youth baseball the way it's meant to be played!
Santa Su Plays REAL baseball - Just like Major League Baseball!!
Monday, July 21