Santa Cruz Mid-County PONY: 2014 Sponsors

Scharf Investments LLC
5619 Scotts Valley Drive, Suite 140
Scotts Valley, California
95066


Scharf Investments has offered individuals and families value-oriented equity portfolios for their personal, retirement and trust accounts since our inception.
Phone: (831) 429-6513
Law Offices of John R. Coniglio
1840 41st Avenue, Suite 205
Capitola, California
95010


I have been recognized several times in the news as an impressive criminal defense lawyer. Because I have developed a reputation for the highest level of representation and ethical standards, I am often referred cases by local judges, prosecutors, DMV hearing officers, local law enforcement and other defense lawyers.
Phone: (831) 475-3151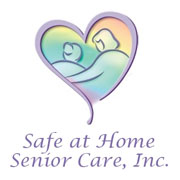 Safe at Home Senior Care
820 Bay Ave.
Suite 101
Capitola, California
95010


Safe at Home Senior Care, Inc. is the perfect solution for seniors and others who aren't ready to leave their homes for an institutional setting or live with relatives, but because of illness or chronic conditions need support to remain at home. We improve your life by providing compassionate, one-on-one care in the comfort of your own home.
Phone: (831) 462-3500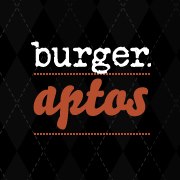 burger. aptos
7941 Soquel Dr.
Aptos, California
95003


At burger. aptos, ingredients matter. Located in beautiful Aptos, California across the street from Safeway. Come join us for food, fun and beer galore.
Phone: (831) 662-2811
H Martin Shively, DDS
3233 Valencia Ave.
Suite B-3
Aptos, California
95003


General dentistry.
Phone: (831) 662-2777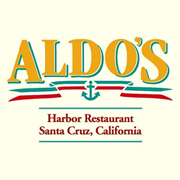 Aldo's Harbor Restaurant
616 Atlantic Ave.
Santa Cruz, California
95062


Serving the Santa Cruz Wharf and Harbor since the 1950's, the Olivieri family offers famous breakfasts and lunches on our harborside deck. Known for our calamari and exquisite ocean view.
Phone: (831)-426-3736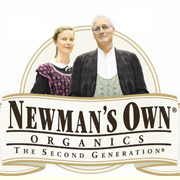 Newman's Own Organics
P.O. Box 370
Aptos, California
95001


'Great tasting food that happens to be organic.'

That's what we kept in mind when we created our products. We focus on the kinds of products we loved as kids, but take them one step further by using the highest quality of available organic ingredients.
Phone: (831) 685-2866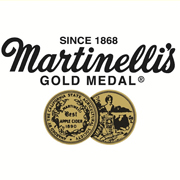 S. Martinelli & Company
227 East Beach Street
Watsonville, California
95076


S. Martinelli & Company is located in Watsonville, California, in the fertile Pajaro Valley. This cool coastal region near Monterey Bay produces the most flavorful apple varieties. Local growers supply tree-ripened, hand-picked apples, including the old-fashioned tart-sweet Newtown Pippin, for Martinelli's Gold Medal® premium 100% juices.
Phone: (800) 662-1868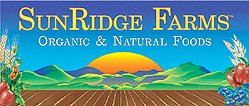 SunRidge Farms
423 Salinas Road
Royal Oaks, California
95076


For 30 years, family owned SunRidge Farms™ has been producing high quality foods that reflect our commitment to a healthier lifestyle. This commitment extends to the environment, the supply chain, and our community. We source the best possible ingredients from the very best suppliers who share our desire to promote sustainability, improved living conditions, and reduced environmental impact.
Phone: (831) 786-7000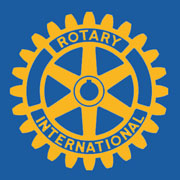 Rotary Club of Capitola-Aptos
610 Clubhouse Dr.
Aptos, California
95003


Rotarians contribute their time, energy and passion to sustainable, long-term projects in local communities across the globe. Projects focus on important issues like peace and conflict resolution, disease prevention and treatment, water and sanitation, maternal and child health, basic education and literacy and economic and community development.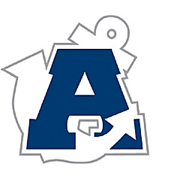 Aptos High School
100 Mariner Way
Aptos, California
95003


Home of the Mariners.
Phone: (831) 688-6565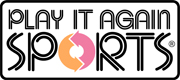 Play It Again Sports
4770 Soquel Dr.
Soquel, California
95073


Your neighborhood Play It Again Sports store buys and sells quality new and used sports and fitness equipment. We have a massive store featuring over 20,000 individual pieces of sporting equipment. Not only can you find great gear at fantastic prices here but you can also bring in YOUR old equipment to sell or trade!
Phone: (831) 475-1988

Cheshire Rio Realty
107 Aptos Beach Dr.
Aptos, California
95003


Cheshire Rio is dedicated to providing the highest quality of service to our clients. Whether it be in locating that perfect vacation spot, or assisting you in purchasing your dream home or investment property. We also have furnished corporate rentals as well as permanent housing to meet all your needs.



Phone: (831) 688-2041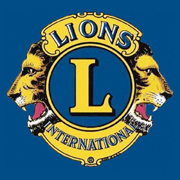 Cabrillo Host Lions
P.O. Box 94
Aptos, California
95003


Our mission is to create and foster a spirit of understanding among all people for humanitarian needs by providing voluntary services through community involvement and international cooperation.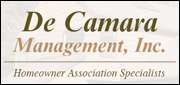 De Camara Management, Inc.
9011 Soquel Dr.
Aptos, California
95003


De Camara Management, is a professional management firm specializing in common interest development management. Our goal is to improve maintenance and service, enhancing the value of the property, while reducing the association's expenses.
Phone: (831) 688-0500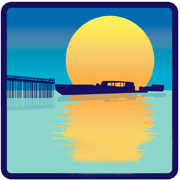 Jim Alderete DDS
7535 Soquel Dr.
Aptos, California
95003


The goal of "Team Alderete" is to provide each and every patient with a positive experience. We strive to make our office unique by providing excellent clinical skills in a warm, friendly atmosphere. Establishing rewarding and lasting relationships with patients is important to us and we pledge excellence in all we do, and we look forward to helping you make the most of your smile.
Phone: (831) 688-3930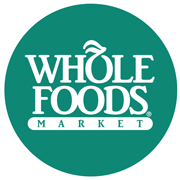 Whole Foods Market
1710 41st Ave.
Capitola, California
95010


We offer a wide range of organic and natural products while creating a fun and positive experience for our guests. Whole Foods Market Capitola feels lucky to call this town home. As we reside surrounded by some of the richest agriculture in the country, Whole Foods Market Capitola is fortunate to carry so many delicious local products both from the farm and our local vendors kitchens.
Phone: (831) 464-2900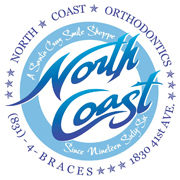 North Coast Orthodontics
1830 41st. Ave.
Capitola, California
95010


Dr. Brian Schabel and Dr. Vivian Chan are orthodontic specialists who combine their evidence-based philosophy with current technology to enhance patient treatment and education. They strive to maximize treatment effectiveness and efficiency, which means faster results in fewer visits, while maintaining the highest standard of care.


Phone: (831) 427-2237

Soquel Creek Water District
5180 Soquel Dr.
Soquel, California
95073


The Soquel Creek Water District is a nonprofit, local government agency that provides water resource management within its service area to deliver a safe and reliable supply of high-quality water to meet present and future needs in an environmentally sensitive and economically responsible way.
Phone: (831) 475-8500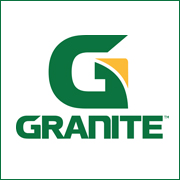 Granite Construction
585 West Beach St.
Watsonville, California
95076


Incorporated in 1922, Granite Construction builds roads, tunnels, bridges, airports and other infrastructure-related projects used by millions of people. In addition, Granite produces sand, gravel, ready-mix and asphalt concrete and other construction materials. Unusual among large contractors, Granite handles both large and small jobs through its regional offices nationwide.
Phone: (831) 724-1011
Signs Up
3921 Soquel Dr.
Suite C
Soquel, California
95073


We provide installation and removal services for real estate posts, signs, riders, brochure boxes and etc. Through professional, reliable, and prompt service, our clients gain the competitive advantage of market exposure. Let our seasoned experience contribute toward your success in marketing real estate.

Phone: (831) 471-9917