Santa Cruz Mid-County PONY: Welcome
Serving Santa Cruz County Youth Since 1957
Managers Needed

We need a couple more managers for the upcoming season. If you can help, email league president Eric Bloom at ebloom@virtualmarcom.com. Also come to our next board meeting on January 18 for planning Try Outs which will be on January 28 and the player draft soon after that.
Player Registration Is Now Open

Player registration packets are now available to download. Registration fee is $225 for Spring 2017 season. All players must register prior to Try Outs. Try Outs are for player evaluation purposes only in order to balance teams. Everyone is placed on a team. Try Outs are scheduled for Saturday, January 28 with make-up day Tuesday, January 31. Complete schedule and details are in the registration packet.
Click here to download and print out the
2017 Player Registration Packet
Next Board Meeting Wednesday, January 18

Come to our next board meeting for Mid-County PONY baseball. Wednesday, January 18, 7:00 pm at Capitola City Hall, Community Room, 420 Capitola Ave., Capitola (right new to the Police Station). Our league historically combines kids from Aptos, Capitola/Soquel and Live Oak Little Leagues. PONY baseball is a recreational league which welcomes players of all skill levels. (We have even had kids in the past who had never played baseball before!) Mid-County PONY is inclusive, community-based and most of all fun. Please come find out more, have any questions answered and what volunteer opportunities we have for the Spring 2017 season.
WE NOW HAVE PERMANENT RESTROOMS AT THE POLO GROUNDS!!!
Ribbon cutting ceremony this morning at Polo Grounds. Thank you Supervisor Zach Friend, the Cabrillo Host Lions, and everybody from the Santa Cruz County Parks Department who made this day possible. Snack Shack plans are in the works. Stay tuned.
Sign Up for Our Email List
Click here to sign up for our email list for latest information.
Mission Statement
The mission of Mid-County PONY baseball is to provide a safe environment in which to instill life skills including good sportsmanship, honesty, loyalty, respect and a sense of teamwork within the context of competitive baseball. In making decisions, the Mid-County PONY community will put the physical and moral welfare of our players first.
THANK YOU!
Super special thank yous to the Mid-County PONY volunteers who helped host the 13U Regional tournament at Franich Field in Watsonville in July. Priscilla Christie, Stu Watlers, Sherri Hyde, Erin Fry, Mike McBain, Melanie Schumacher, Ryan Manning and Natalie Manning. And to our friends at Watsonville PONY for doing all the field prep and allowing us to use their beautiful facility.
---------------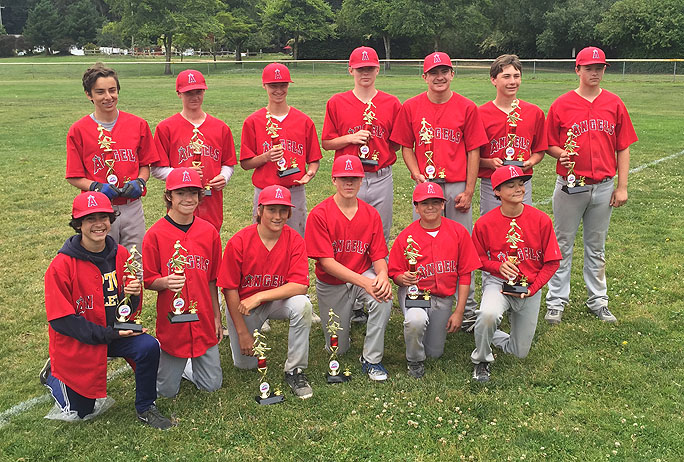 Angels Are League Champions!
Final Tournament Results:
1) Angels 2) Blue Jays 3) Cubs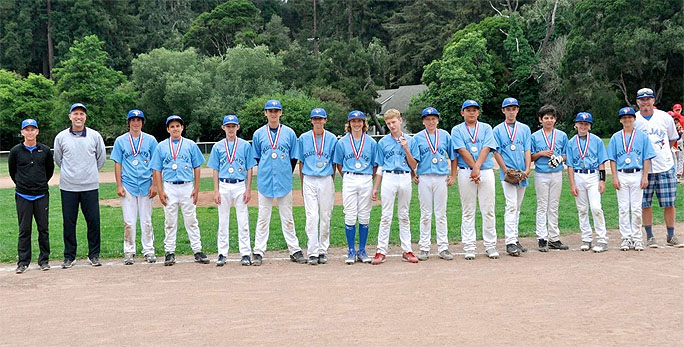 Final Regular Season League Standings
1) Angels 11-1
2) Nationals 7-5
3) Cubs 6-6
4) Blue Jays 5-7
5) Athletics 1-11
Mid-County PONY is a recreational baseball league for 13 and 14 year olds and under (age as of April 30, 2017) in the Live Oak, Capitola, Soquel and Aptos areas.
Click here for 2017 PONY Age Chart
Mid-County PONY Baseball
P.O. Box 1800
Soquel, CA 95073