Salem Youth League: Welcome
Welcome to the Salem Youth League
serving Salem and Bozrah, CT.
The Salem Youth League mission is to instill in its youth participants the principles of good citizenship and good sportsmanship through the knowledge of play and association in the competitive sport of baseball in a non-profit manner. We provide boys & girls ages 4 to 12 the opportunity to learn and play the game of baseball/softball. We encourage parents to become involved in their child's experience as well either cheering from the sidelines, coaching or volunteering to help the league. We are proud to offer America's favorite past time here in Salem, CT.
Saturday, July 9
12U Salem/Bozrah All Stars Take 3rd in State Tournament
The Salem/Bozrah 12U All Stars(Pictured Left) took 3rd place after a tough loss in the elimination game 9 to 7 to New Milford. Salem/Bozrah is to be commended for a well played tournament and never quit, even after going down 9 to 6 in the last inning. They attempted to come back and fell just short. What a great effort to take 3rd place in the State and win the District 3 Tournament. The players and coaches are to be commended for a great run and the way they represented themselves, the league and both towns with their sportsmanship and effort. Great Job Salem/Bozrah All Stars.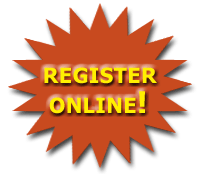 Fall Ball 2016 Registration
Thursday, June 30
Fall Ball 2016 On-Line Registration
Registration for the 2016 Fall Ball Season is now Open. Registration will close on August 13, 2016. The cost is as follows:
Majors Baseball(age 10-12)/Softball(Age 11-12): $60
Minors Baseball(Age 7-11)/Softball(Age 8-10): $50
Rookies Baseball(Age 6-9): $30
The season will start sometime near the end of August, 2016
Any questions email the League at salemyouthleague@gmail.com
Saturday, July 9
Salem/Bozrah 9/10 Softball All-Stars
The Salem/Bozrah 9/10 Softball All-Star Team finished the preliminary round of the tournament with 3 wins and 1 loss and now waits to see continue in the tournament. As soon as we know whether they contiiinue on the information will be posted here.they should continue the games will be held at Veteran's Field on Rt. 161 in East Lyme. All are encouraged to attend and route on our all-stars. Great job Salem/Bozrah!!!!!!!!!!
Wednesday, June 15
10U Salem/Bozrah All-Stars Knocked out of District Tournament
The 10U Salem/Bozrah All-Stars(Pictured Left) fell short in their quest to make the State Tournament as they were beat by Ledyard in an elimination game 14 to 0. Congratulations to the Salem/Bozrah 10U All-Star Team for a fine season and not giving up during the tournament. Though they played predominently older teams in the tournament, as our team is made up of 8,9, and 10 year olds where the other teams we played were made up of mostly 10 year olds and 5th graders, the Salem/Bozrah Team never quit and has a bright future ahead of them. GREAT JOB BOYS.
Sunday, April 10
CT Tigers Ticket Fundraiser
This years CT Tigers Fundraiser is dedicated to three families in the Town of Salem that have had someone battle cancer this year. Please click on the attached flyer to get information on how you can help these families in need. All proceeds from the Salem Youth Leagues ticket fundraiser is being donated to these three families.
Handout:
CT Tigers Ticket Fundraiser
Sunday, March 6
Click on Link For Information on Heads Up Concussion Action Plan