Click for 2013 Post Season Schedules- Updated 5/22
BREAST CANCER AWARENESS FUNDRAISER:
Hello RWLL Families! Thanks to everyone who participated in RWLL Breast Cancer Awareness Fundraiser this past weekend at Richards Field. We're happy to say that along with the T-shirt sales that we were able to raise roughly around $550 which is being donated to breast cancer research! If you have some photos you'd like to share, please send them to Jim Nicolai at president@rwll.net.
In the meantime, here are a few photos from Saturday nights AAA game at Richards Field...enjoy!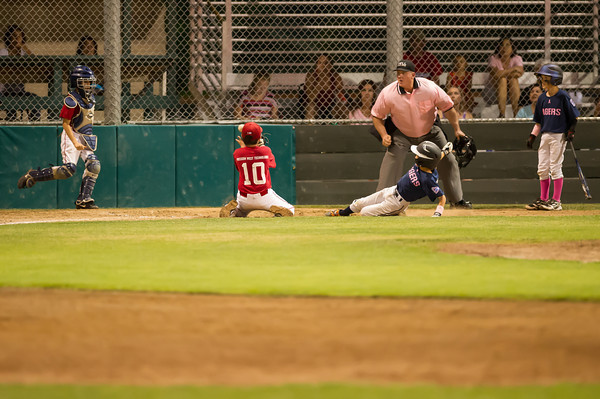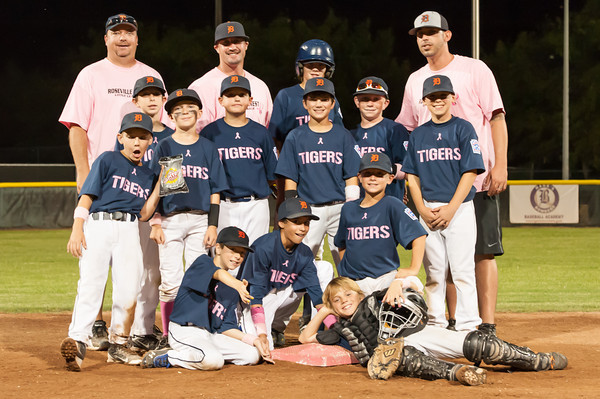 Youth Sports Field Conditions:
We will endeavor to update field conditions no later than 3:30 PM each day.
Open - Play/Practice

Reinspect - Coaches Confirm Playability
Closed - Stay OFF the fields
---
The Little League Parent/Volunteer Pledge
Ø I will teach all children to play fair and do their best.
Ø I will positively support all managers, coaches, and players.
Ø I will respect the decisions of the umpires.
Ø I will praise a good effort despite the outcome of the game.
ROLE OF THE PARENT
The parents of millions of Little Leaguers combined with their children, league officials, umpires, managers, coaches, and countless volunteer agencies including sponsors, represent an imposing cross section of our world. Parents must take the initiative to make the local program successful. Little League is not a club in which membership implies baby-sitting benefits and entertainment privileges. Practically speaking, Little League is an adult, volunteer work project constructed, supervised, and assisted by parents who want to extend this benefit to their children. The parent who shirks this responsibility cannot, in turn, expect others to assume the burden.
Little League developed the Parent Orientation Program to help parents and volunteers better understand the rules and ideals of Little League. For further information, please click on the link below.
http://www.littleleague.org/parents/parentorientation.htm
Baseball Bat Resource Page
All bats used in Little League must meet Little League specifications and standards. To find the latest bat information, including the most current Little League Baseball bat rules and regulations governing bats, definition of terms, the moratorium on the usage of composite bats, and FAQ's, please click on the attached link.
http://www.littleleague.org/learn/equipment/baseballbatinfo.htm
Sport Authority Coupon
Spring is here!!! We have two coupons good for your next purchase at Sports Authority, one is for $10 off your purchase of $50 or more, the other is good for $20 off your purchase of $100 or more. Now is the time to save and get ready for your Spring and Summer activities.
Click here for your $10 Coupon