Ridley Park Athletic Club (Site No Longer Active): Welcome

RPAC 50th Anniversary 1961-2011
Welcome to the Ridley Park Athletic Club website
Have suggestions or feedback for the site? Please visit our Message Board and let us know!
Have pictures you want to share and see on our site?
Email them to rpacpictures@gmail.com. Please include any details you would like to go along with the pictures (team, division, etc).
---
WE ARE MOVING!

As of January 1, 2013, our site will be live on LeagueLineup.com (currently under construction)...

www.leaguelineup.com/rpac

This current Eteamz.com website will not be updated after January 1. Please make note of the change and bookmark our new site!
---
RPAC Survivor Pool Winners

It took 13 weeks to determine the winner, but we finally have it. Congratulations to John Cardow (1st Place, second year in a row) and Joe O'Donovan (2nd Place)! Thank you to all that joined, hope to see you back next year.
---
RPAC Softball Clinic

We will be hosting a Softball clinic beginning Saturday December 1 at the Ridley Middle School gym. Please check out our
Softball Page for details.
---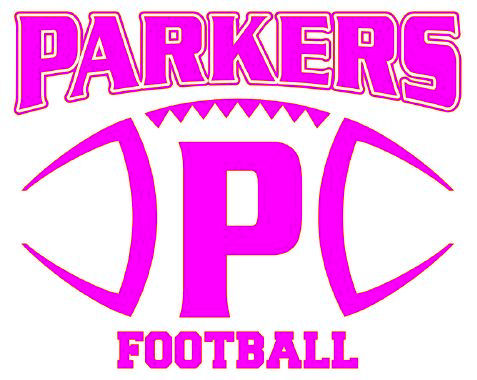 Parkers Going PINK!

Thank you to all who participated in "Parkers Going Pink" in support of Breast Cancer Awareness Month. Through the sales of the pink socks and mouthguards, we were able to raise $855 which was donated to the Susan G. Komen Breast Cancer Foundation. Thank you all from RPAC and Susan G. Komen.
Susan G. Komen Donation Acknowledgement


---
RP Football Playoffs

Congratulations to the Senior team for a great season and making it to the second round of the playoffs! They lost 19-13 but gave it their all. Great job to the Seniors and all of the teams for another great season!

GO PARKERS!!!
---
RPAC Wreathmaking 2012

Ridley Park Competition Cheerleading will be hosting a holiday open house and wreath making party on Thursday December 6, 2012. Please check out our Competition Cheerleading page for more details.
---
Rally for Rocco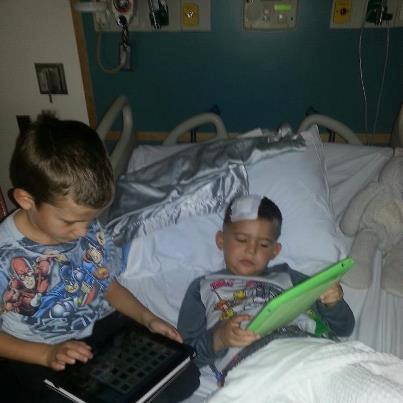 The family thanks all of you that have helped so far. They are still in need of more help though. The family's FMLA will soon expire along with their health insurance. Please consider continuing to help. There are two ways to donate:

1. Checks made out to "Benefit for Rocco DiGuglielmo" sent to:
TD Bank
c/o Benefit for Rocco DiGuglielmo
131 E. MacDade Blvd.
Folsom, PA 19033

2. Donate via PayPal

You can stay up to date on how Rocco is doing along with events, etc. by checking out their Facebook page, Benefit for Rocco DiGuglielmo.
---
RPAC Texas Hold'em - POSTPONED

The Texas Hold'em tournament scheduled for November 10th has been postponed. We will not be having the tournament this Saturday. We will be rescheduling for some time in January, exact date TBD.
---
The following positions are open on the RPAC Board and need to be filled:

Ways & Means Director (Snack Bar Coordinator)
Membership Director

If you would like to become more involved with the Athletic Club, we encourage you to discuss these opportunities with any one of the current RPAC Board members.
---
Helping a family in need...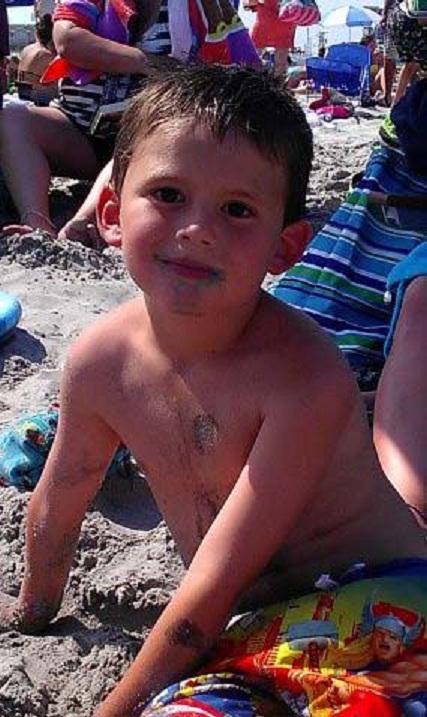 On Friday, July 6th, this amazing little five year old boy, Rocco, was diagnosed with an inoperable brain stem tumor called Pontine Glioma. This type of tumor is very aggressive and many thoughts and prayers are needed.

If you are able to contribute to help the family, details can be found by clicking Rocco's picture above.
---
The 2012 Ridley Park Softball season has come to an end

Congratulations to RP I & RP II (Pee Wee), RP I (Midget B), RP I & RP II (Midget C), RP I (Intermediate), and RP I (Senior) for making a run in the playoffs, as well as RP I (Farm) for going undefeated and earning the championship for the second consecutive season!

Thanks to all of the coaches, players, and parents for another great season. We hope to see you all back again next year!

G O P A R K E R S ! !
---
Congratulations to the Ridley Park 8U Softball Team coached by Eileen Capozzoli and Lisa Rappone on an undefeated season and 2ND CONSECUTIVE CHAMPIONSHIP at that age group!
---
Congratulations to all of the Ridley Park softball players chosen for the
2012 All Star Game on Saturday 6/9!

Photos of the Pee Wee All Stars can be found in our Photo Album by clicking on the picture below...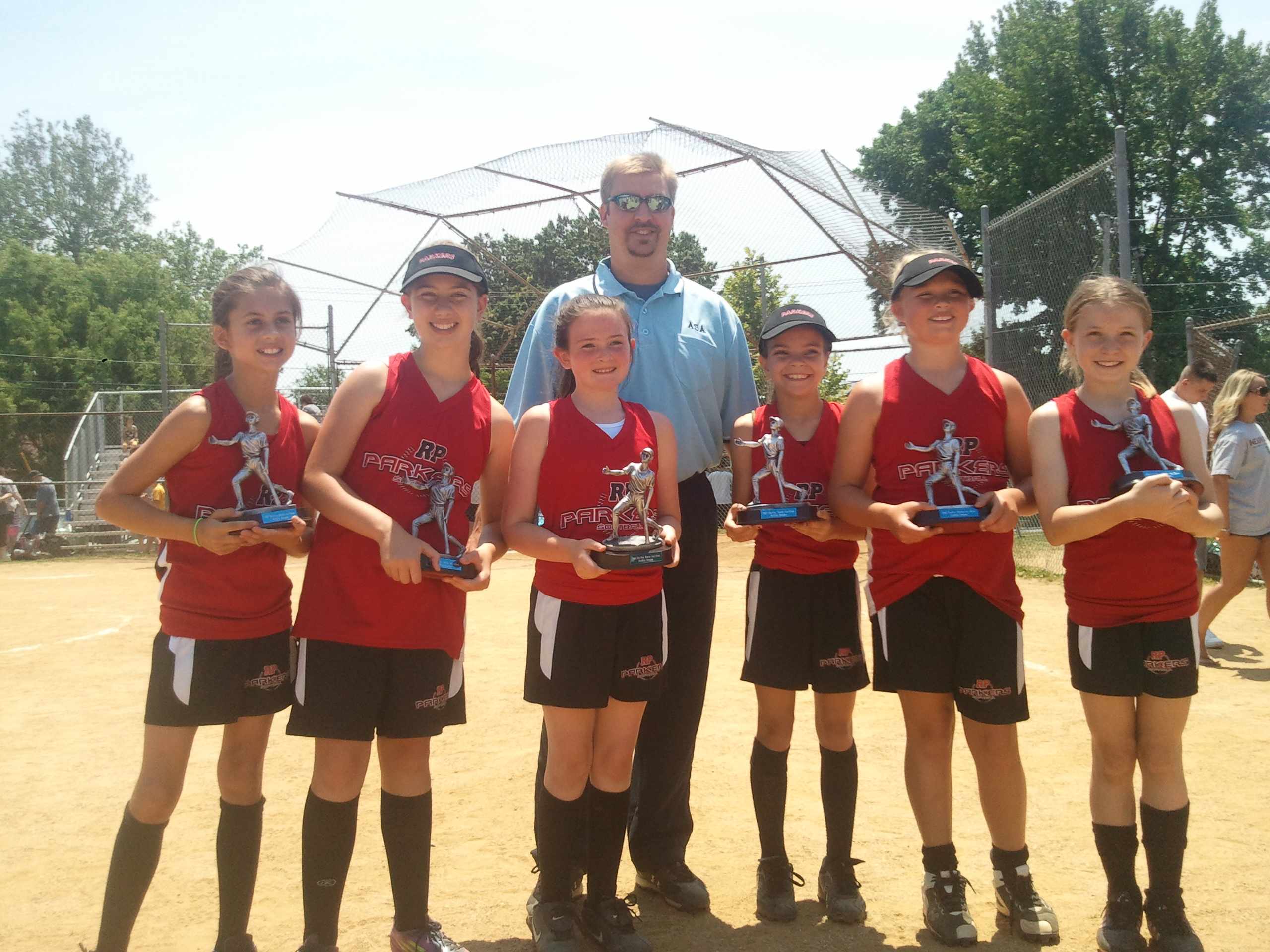 From left to right: Claudia Bender (RP 3), Mackenzie Cannon (RP 3), Kailey Kennedy (RP 1), Riley Finnegan (RP 1),
Morgan Chapman (RP 2), Megan Lynch (RP 2)
---
IMPORTANT: We have received a letter from the Police Department regarding parking issues at Baseball/Softball games and practices. They will no longer give warnings to illegally parked cars, only tickets. Please be mindful of where you can and cannot park around the fields, for the safety of our players and the sake of your pockets.
---
A LOOK BACK IN RPAC HISTORY

Dirk Edmiston played on the first Ridley Park baseball team, which his father Robert Edmiston (one of the founders of RPAC) also coached. He shared this piece of history from his days of playing in the Ridley Park Athletic Club. It is great story and photo! Click on the picture below for the full story.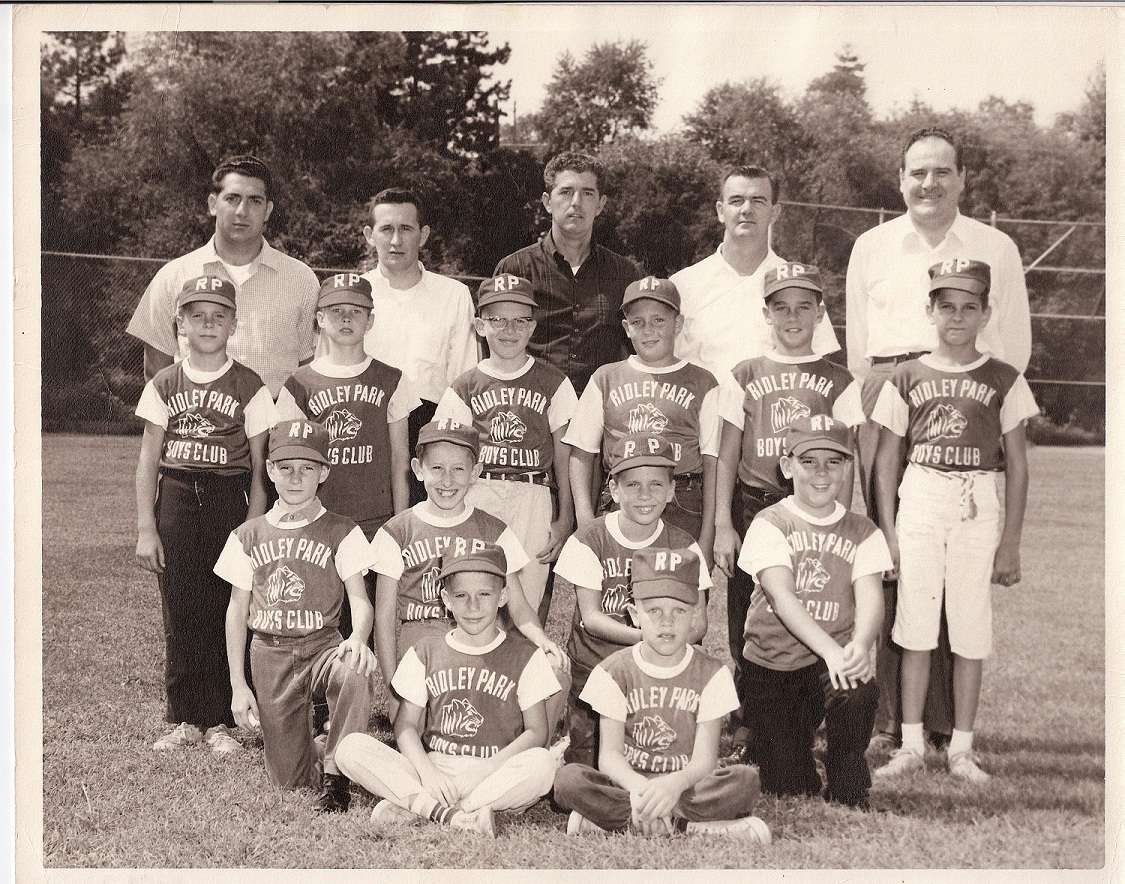 Thank you Dirk, your photo and story are greatly appreciated!
---
OPENING DAY 2012

Once again, Opening Day was a success and a great time for all! The weather was beautiful, the games and festivities were fun, and the help was tremendous.
Thank you to the RPAC Board, coaches, volunteers, players, and fans who came out and made it happen.

Special thanks to Wawa, Swiss Farms, and Stroehmann for their generous donations,
which went a long way in keeping our players and fans fed and refreshed!
---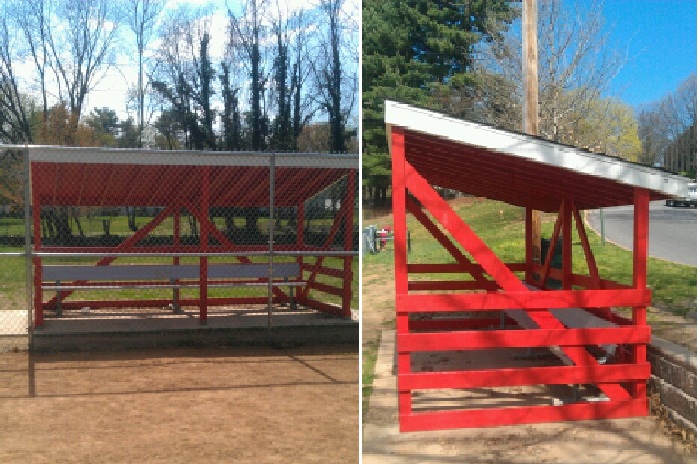 We would like to thank Rick VanVladricken for painting the dugouts at Lake Field.
---

Ridley Park Athletic Club (Site No Longer Active) Leagues