Committed to the development of the Student Athlete


NC RedStorm AAU strives to develop athletic programs for the Student Athlete. The organization places high importance on having successful and positive influencing coaches, who embody the qualities that we would like our players to possess. These coaches act as roll models and mentors. According to Dr. David Hamburg, "Many young adolescents are growing up lacking some essential ingredients of healthy emotional and physical development. Youth organizations provide young adolescents with social support, guidance, life skills training and positive constructive alternatives to hazards..."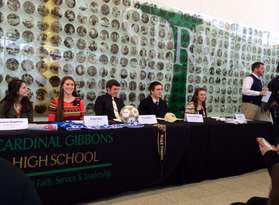 Shawn Stankavage Class of 2014
Wednesday, February 5
Signing Day 2014 for RedStorm Player going to Vanderbilt U on a Football Scholarship
Shawn doing interview with media
6'2 QB/PG Shawn Stankavage, class of 2014 excelled at the QB position and in the class room. His hard work paid off with an athletic scholarship offer from Vanderbilt University. On Weds Feb 5th "Signing Day", before his family and classmates Shawn signed his letter of Intent.
Shawn's outstanding on the field and off the field accomplishments are many, and he will have a bright future at Vanderbilt. Shawn is a two sport start in both Football and basketball at Cardinal Gibbons HS in Raleigh, NC. NC RedStorm salutes the student athlete who has taken part in our programs.
Coach Greg Crosby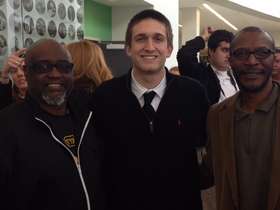 Shawn with Coach Frazier & Coach Crosby
Thursday, February 7
NC RedStorm 2014 College Exposure Program

Click Here to see HIghlights of NC RedStorm in the 2012 Pitt Jam tournament
Thursday, February 7
NC RedStorm 17U program will carry Unsigned seniors - TRYOUTS COMING!!