Tuesday, November 1


Committed to the development of the Student Athlete


RISE Basketballstrives to develop athletic programs for the Student Athlete. The organization places high importance on having successful and positive influencing coaches, who embody the qualities that we would like our players to possess. These coaches act as roll models and mentors. According to Dr. David Hamburg, "Many young adolescents are growing up lacking some essential ingredients of healthy emotional and physical development. Youth organizations provide young adolescents with social support, guidance, life skills training and positive constructive alternatives to hazards..."

Monday, November 21


UNDER CONSTRUCTION


Check back to get updates an coming RISE programs and offerings.


Monday, November 21


South Charlotte Recreation Association get's off to a great season with it's 1st coaches clinic





SCRA coaches clinic agenda held Nov.19,2016
The SCRA coaches' clinic was a great success attended by over 30 instructional & rec league coaches. Along with a distinguished line up of speakers coach Greg Crosby gave an instructional speech on the Positive Coaching Alliance certification process and "Teaching basic defense to youth".
The Saturday morning event was hosted by League commissioner Raphael Sabastian and held at Providence Day in Charlotte,NC.
Coaches & Speakers attended:
* Josh Springer - Head Coach Providence Day
* Mike Craft - Head Coach Ardey Kell
* Charisse Mapp -Head coach Charlotte Latin
* Brendan Winters - Director Of Basketball Operations for Pro Skills Basketball
* Greg Crosby - Director RISE Basketball
* Terell Royster - Owner of Back to Basic Athletic training

Better Athletes / Better People
Monday, November 21
RISE Basketball supports Student athlete training program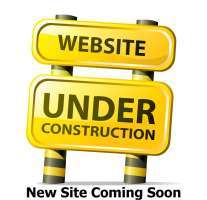 UNDER CONSTRUCTION HOT PROGRAMS COMING SOON!!